Compare the best debt consolidation mortgage rates for free.
On average, Canadians save thousands of dollars per year by comparing rates with us.
Find the best debt consolidation mortgage rate.
Compare rates from Canada's top banks and brokers

35,032 Canadians
have compared rates and saved money over the last 24 hours
What our users say:
June 22
Highly recommended
Excellent customer service. Was very patient and answer my customers toughly. Fo...
Karan Parmar
June 11
Very nice broker
Very nice broker. Good service. Found a great deal.
Meredith Berggren
June 5
Awesome work
wow what an awesome rep. He did up everything, extremely fast and was very under...
Delroy Paul
May 26
Quick service
Quick service, good price
dl
May 22
Imad Harrouk was great !
Imad Harrouk was great ! intelligent well spoken professional polite a perso...
james bannon
May 20
Excellent !!! Very competitive rates !!
Excellent customer services also they have very competitive rates !!
Eliza Gallant
May 18
I was treated fairly and walked through…
I was treated fairly and walked through my purchase.I enjoyed the agent was exce...
paul neville
May 14
Highly recommend
Great experience, simple to use and they gave me a lot of options at prices that...
Chandra Wilson
May 13
Amazing service
Amazing service, Sonia is patient and helpful. Can not complain. I am happy with...
Miroslav Adalbert Elias
May 11
Easy
Easy, clear and fast. Very effective.
Rene Izquierdo de la Cruz
May 6
Sonia was very helpful and nice…
Sonia was very helpful and nice throughout the whole process. She got me the bes...
Ali Al-Rubayee
May 6
Very friendly and professional
Very friendly and professional. She always try to help. Really appreciate.
Binod Shrestha
May 5
He was so amazing
He was so amazing. He went out his way to help me. He deserves a raise Very po...
Shahin Abbaskhan
April 27
Great rates!
Ryan was very helpful and polite.He went all out to find me the best rate. He wa...
Linda Shelton
April 22
The service was excellent
The service was excellent. Emad provided awesome service for me.
John Bowden
April 19
Fast and professional customer service
Fast and professional customer service. All of my questions were answered and I...
P COSTANTINI
January 27
Professional and friendly.
Professional and friendly.
Grzegorz Zielinski
August 16
We couldn't be happier with the…
We couldn't be happier with the results. It saved me both time and money. You w...
Matthew
August 15
I think there are some rooms for…
I think there are some rooms for improvement
Viswanathan Subban
How comparing
mortgage

quotes works. Hint: it's free!
Share
First, choose whether you're buying a new home, refinancing or renewing, and fill in a few details. It only takes 3 minutes, and it's 100% confidential.
Compare
Next, we'll show you quotes from 75+ Canadian banks and brokers. It's free, with no commitment.
Save
When you find the best quote, secure your rate by talking to a licensed broker or agent.
Debt consolidation mortgages in Canada: the basics.
It's hard to crush debt when you're juggling multiple payments to a bunch of different creditors. Plus, your credit score can suffer.
There are lots of products that can help you pay off your debts, including personal loans. But one way to eliminate your debts — and pay way less interest in the process — is to consolidate them with a mortgage product.
If you already own or are planning to buy a home, you can use your mortgage for debt consolidation.
LowestRates.ca can connect you with a mortgage broker or bank who can help you figure out whether consolidating your debt into your mortgage is right for you. Just select the option the best describes your circumstance and hit 'Get Started.'
Still need more info about how exactly debt consolidation with mortgages works? Keep reading to learn more.
Your questions about debt consolidation mortgages, answered.
Can I consolidate my debt into a mortgage?
If you have consumer debt from credit cards or car loans, you can roll it into a mortgage. The benefit of bundling your debts into a mortgage is that mortgages have lower interest rates than other types of loans. A popular time for homeowners to consolidate their debt is when their mortgages are up for renewal.
What is the best way to consolidate debt with a mortgage?
There are a number of products you can use to consolidate your debt with the equity in your home:
Second mortgages
Refinancing your mortgage
Home Equity Lines of Credit (HELOCs)
Reverse mortgage loans (you must be 55+ to qualify for this product)
The best one for you depends on your unique financial situation. A mortgage broker or financial adviser can help you decide which is best for you. We've broken down each option:
Second mortgages
Debt consolidation through a second mortgage is an option if you already have a mortgage and have a substantial amount of equity in your home. Taking out a second mortgage can help you access up to 80% of your equity, which you can then use to pay off your debts. The interest rate on your second mortgage will be higher than the one on your first mortgage. The reason is, if you default on your first mortgage, the lender will be able to use your property as collateral but the lender of the second mortgage does not have the same guarantee (since your second mortgage is backed by your first mortgage). If you decide to take out a second mortgage, you will make two mortgage payments a month.
Mortgage refinancing
Debt consolidation through mortgage refinancing is one option for current homeowners. Refinancing requires you to break your current mortgage contract and get a completely new one. You consolidate debt with the new mortgage. This debt consolidation strategy is also referred to as remortgaging your home.
The advantage of this approach over taking out a second mortgage is that you will only have one loan to pay back and you will also pay less interest each month. However, your lender will charge you fees for cancelling your old mortgage, usually in the thousands of dollars.
You can refinance your mortgage with a cash-back mortgage, which provides a mortgage loan plus some cash, which you can use for debt consolidation purposes.
Here's how it works: you get a mortgage that's more than the value of your property and the difference can be used towards your debt. Cash-back mortgages for debt consolidation are a product even first-time homebuyers can take advantage of.
Home equity line of credit (HELOC)
Another popular debt consolidation tool is are home equity mortgage loans. Unlike the previous debt consolidation tactic — refinancing your mortgage with a new loan — HELOCs operate like a line of credit that is secured by the equity in your home.
A home equity loan isn't a product you can roll into your mortgage. It's a product that is both secured and that draws on your home's value.
Since it isn't a loan that's paid out in a lump sum, you can use however much you desire at any given time. Plus, you only pay interest on what you use. However, you diminish the amount of equity you have. There's also usually a one-time origination fee.
Reverse mortgage loans
You can borrow up to 55% of the current value of your home with a reverse mortgage loan for the purpose of debt consolidation. What do we mean by a "reverse" mortgage? It means the bank can release a portion of your home's value and give it back to you for you to use in any way you wish. Unlike a HELOC, you don't have to pay the loan back monthly. The loan is due when you move out of your home, sell it, or the last borrower dies. You can receive the money as a lump sum or take a portion upfront. However, taking out a reverse mortgage will decrease, or even eliminate, the amount of equity you have in your home. There are also age restrictions on who can get reverse mortgages in Canada. In order to qualify, you must be a homeowner and be 55 or older.
Debt consolidation mortgages: pros and cons
We've covered what a debt consolidation mortgage is. You're probably now wondering, "Should I consolidate my debt with my mortgage?" The answer to this question is based entirely on your unique financial situation and your goals. We recommend checking with a certified financial planner or a mortgage broker (or both). Here are some pros and cons of using mortgage products to consolidate your other debts.
The pros of debt consolidation mortgages:
You can repay your debt sooner.
Since you're able to pay off your debts in one go, debt consolidation can be a boon to your credit score.
You don't have to worry about paying off a bunch of different creditors, which may have different payment due dates; you only owe one lender per month, which can greatly simplify your finances and help you stay on track.
Mortgage products have lower interest rates than car loan providers or providers of unsecured loans (like credit card companies).
The cons of debt consolidation mortgages:
Unless you make drastic changes to your borrowing habits, taking out another loan won't help you escape the debt cycle; you need a realistic long-term plan to get out of debt.
Mortgage products don't come for free; make sure you understand exactly how much you will pay out in loan origination fees, closing costs, and prepayment penalties.
Bad credit can make debt consolidation using a mortgage more complicated — and expensive. If your credit score is poor, you may not be able to escape higher interest rates.
Debt consolidation mortgage providers
Loans for debt consolidation are provided by mortgage lenders — be it a second mortgage, a conventional mortgage, HELOC, or reverse mortgage. Depending on your credit score, you may choose to use an A, B, or private mortgage lender.
A-lenders are your typical banks (think the Big Five). A-lenders provide preferential service to consumers with good or excellent credit scores and are long-term employed.
B-lenders have a lower barrier to entry — your credit score doesn't have to be perfect and you can be self-employed — but they offer higher interest rates. Equitable Bank and Home Capital are examples of institutions that offer options for a "B" clientele.
Private lenders have the lowest barrier to entry compared to other debt consolidation mortgage companies, but charge the highest interest rates and have more restrictive borrowing terms.
The best mortgage lenders for debt consolidation are the ones that will work with you and offer the lowest rate.
Best debt consolidation mortgage rates
The best mortgage rate you can find depends on your unique financial standing and history. We recommend speaking with a broker about consolidating your debt with a mortgage. Start the process today by comparing mortgage rates on LowestRates.ca. We'll connect you with a broker who's able to show you the debt consolidation mortgage rates you qualify for.
Compare debt consolidation mortgage rates
If you're looking for help in choosing a product for debt consolidation, speaking with a mortgage broker is a great place to start. LowestRates.ca can connect you with a broker who can help you find the best mortgage deals for debt consolidation. To start the process with us, first select the type of financing you're seeking from the options at the top of this page.
Whether you're in the market for a new mortgage or are renewing or refinancing your current one, one of our broker partners will be in touch to help you secure a debt consolidation mortgage.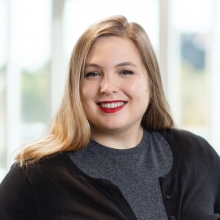 Alexandra Bosanac
About the Author
Alexandra Bosanac is the Core Content Manager for LowestRates.ca. Her reporting has appeared in Canadian Business, the Toronto Star, the National Post, and the CBC.