Compare the best current mortgage rates in Drummondville for free.
On average, Canadians save thousands of dollars per year by comparing rates with us.
Compare rates from Canada's top banks and brokers

22,337

Canadians

have compared rates and saved money over the last 24 hours
January 28
This ppl are amazing and very…
This ppl are amazing and very understanding my situation. The costumers Services...
Glenda Amaya
January 28
Excellent service
Excellent service, very professional and helpful. Waiting for the response from ...
Nazira Rawjee
January 25
Fastest way to see what's on the mortgage market
Tried LowestRates.ca first time and was surprised by the friendly, fast and comp...
Grey Wolf
January 24
Excellent and efficient
Excellent and efficient, friendly service.
Lola
January 24
choice!!!!!
choice!!!!!
chrischristoff
January 22
There service is great
There service is great, I have no complaints. 👌
HeronBeckford
January 21
Preparedness on behalf of contact team
Preparedness on behalf of contact team
TerryPetznick
January 20
Great customer service!
Great customer service!
Ron Zeraldo
January 17
Very prompt service and friendly staff
Very prompt service and friendly staff
Roberta Boswell-Gobay
January 13
Extremely quick and helpful response
Extremely quick and helpful response
KrisEggleton
January 12
Simple to use website.
Simple to use website. Range of prices for different companies . Very quick foll...
Roy Bucciol
January 11
Representative was very professional…
Representative was very professional and answered all my questions.
tek
January 6
Very professional and have patience…
Very professional and have patience answering my questions
ReynaldoBautista
January 5
timely response straitforward discussion.
timely response. straitforward discussion.
garnetmoore
December 31
Professional knowledgeable staff
Very quick response to my application. Professional knowledgeable staff. Smoot...
Jamie Hotrum
December 22
Barrett was extremely helpful and…
Barrett was extremely helpful and patient! I just moved back to Ontario and he h...
Leiah Otten
December 20
Great customer service.
Great customer service.
Narendra Naraine
How comparing
mortgage

quotes works. Hint: it's free!
Share
First, choose whether you're buying a new home, refinancing or renewing, and fill in a few details. It only takes 3 minutes, and it's 100% confidential.
Compare
Next, we'll show you quotes from 50+ Canadian banks and brokers. It's free, with no commitment.
Save
When you find the best quote, secure your Drummondville mortgage rate by talking to a licensed broker or agent.
Compare mortgage rates in Drummondville
Drummondville bills itself as Quebec's "Capital of Expressions and Traditions," focusing on culture and tradition. One of its main attractions is the Village Québécois d'Antan, a historical village and museum that showcases what life was like in Quebec during the 19th century. Just over an hour east of Montreal, Drummondville is a bustling centre of Quebecois culture. Drummondville is also home to Promenades Drummondville, a large shopping mall; a Quebec Major Junior Hockey League (QMJHL) hockey team; and Festival de la Poutine, an annual poutine festival.
Those who want to live in a smaller metropolis, with quick access to a major city like Montreal, might be interested in a move to Drummondville. Luckily, LowestRates.ca makes it easy for you to compare mortgage rates for Drummondville from 50+ banks and brokers across Canada. At the top of this page, just tell us whether you're buying a home, renewing or refinancing. In just three minutes, we'll show you mortgage rates for Drummondville.
Variable Rates
As low as
5.50%
Fixed Rates
As low as
4.44%
Cha-ching!

Our rates are always lower than the posted bank rates.
Current lowest posted bank rate
6.90%
Conventional vs. high-ratio mortgages: which is cheaper?
One of the first things you'll need to consider when purchasing a home is how much money you have for a down payment. Based on the size of your down payment relative to the price of the property you want to buy, your mortgage will be classified as either conventional or high-ratio. Mortgage companies in Drummondville (and across Canada) will lend to buyers seeking either conventional or high-ratio mortgages.
A conventional mortgage is one where the buyer has at least 20% of the home's purchase price as a down payment. Because of the substantial down payment, conventional mortgages allow buyers to lower their monthly mortgage costs. The downside is that it typically takes a buyer longer to purchase a home, since they must first save 20% of the home's purchase price.
A high-ratio mortgage requires a smaller down payment. High-ratio mortgages are ones with a down payment of less than 20% of the purchase price. High-ratio mortgages require the buyer mortgage default insurance, which is an additional cost that is rolled into a borrower's monthly mortgage payments. Since these mortgages are insured, lenders typically offer the cheapest mortgage rates in Drummondville for high-ratio mortgages.
Conventional 5-year fixed mortgage rates vs. high ratio 5-year fixed mortgage rates in Quebec
| Date | Average Conventional Rate | Average High Ratio Rate |
| --- | --- | --- |
| 02/22 | 2.76% | 2.49% |
| 03/22 | 3.06% | 2.79% |
| 04/22 | 3.64% | 3.37% |
| 05/22 | 4.05% | 3.73% |
| 06/22 | 4.38% | 4.02% |
| 07/22 | 4.88% | 4.50% |
| 08/22 | 4.78% | 4.36% |
| 09/22 | 4.76% | 4.36% |
| 10/22 | 5.11% | 4.71% |
| 11/22 | 5.43% | 5.13% |
| 12/22 | 5.22% | 4.81% |
| 01/23 | 5.19% | 4.75% |
Last Updated: February 1, 2023
Fixed rate vs. variable rate mortgages: which is cheaper?
The best mortgage lenders in Drummondville offer both fixed and variable mortgage rates. Again, rates are historically low for both types of mortgages, so the one you choose will likely depend on your risk tolerance. Let's take a look at fixed mortgage rates and variable mortgage rates in Drummondville to see which might be a better fit.
A fixed-rate mortgage means the interest rate stays the same over the entire mortgage term. Say you sign up for a five-year fixed rate of 1.8%. Your mortgage payments will remain the exact same over the entire five years, and your interest rate won't change from 1.8%. Fixed rates are a great option for people who enjoy consistency or who might believe interest rates will go up during their mortgage term.
A variable-rate mortgage means the rate may fluctuate. Variable rates are based on lenders' prime rates, which vary based on a number of factors, including the Bank of Canada's overnight lending rate. This means a variable rate might go up or down during the mortgage term. Depending on the type of variable-rate mortgage, either your mortgage payment amount will change, or the amount of interest vs. principal paid changes. Variable rates are a great option for borrowers who believe interest rates will decrease over their mortgage term.
You can speak to a mortgage professional to determine which mortgage rate type is best for you, whether you're on the hunt for bank or broker mortgage rates in Drummondville.
5-year fixed vs. 5-year variable mortgage rates in Quebec
| Month | Fixed | Variable |
| --- | --- | --- |
| 02/22 | 2.67% | 1.26% |
| 03/22 | 2.99% | 1.52% |
| 04/22 | 3.53% | 1.87% |
| 05/22 | 3.91% | 2.26% |
| 06/22 | 4.26% | 2.70% |
| 07/22 | 4.73% | 3.21% |
| 08/22 | 4.59% | 3.78% |
| 09/22 | 4.59% | 4.23% |
| 10/22 | 4.99% | 4.58% |
| 11/22 | 5.24% | 5.06% |
| 12/22 | 4.97% | 5.34% |
| 01/23 | 4.87% | 5.67% |
Last Updated: February 1, 2023
Factors that affect your Drummondville mortgage rate
There are several factors lenders use to calculate your Drummondville mortgage rate. Lenders will take a look at each of these factors when determining the size of the mortgage and the rate that a borrower qualifies for. These include down payment, debt service ratio, credit score, and income.
Down payment: The size of your down payment will determine whether or not you qualify for a mortgage. The minimum down payment required to purchase a home in Canada is 5% of a home's purchase price. So, for example, a $400,000 home requires a down payment of at least $20,000.
A borrower can put as much down toward a home as they'd like, but there are minimum requirements based on property price:
Homes that cost $500,000 require at least 5% down
Homes that cost between $500,000 and $999,999 require 5% down on the first $500,000 and 10% for the portion of the purchase price that exceeds $500,000
Homes that cost $1 million or more require at least 20% down
Debt service ratios: Debt service ratio is a percentage calculated by lenders to determine whether or not they believe a borrower can afford a mortgage. Debt service ratios comprise two different calculations: A borrower's gross debt service ratio, and total debt service ratio. Both of those must fall below set thresholds to qualify for a mortgage loan in Drummondville.
Gross debt service ratio (GDS): A borrower's GDS ratio is calculated by adding mortgage costs, property taxes, and 50% of condo fees (if the borrower is purchasing a condo) and dividing that sum by a borrower's gross (before tax) income. Generally, to qualify for a mortgage in Canada, a borrower's GDS must not exceed 39%.
Total debt service ratio (TDS): The TDS ratio is calculated by adding all of the housing costs included in the GDS ratio, as well as all outstanding debts, including lines of credit, credit cards and personal loans. Generally, a buyer's TDS must not exceed 44% to qualify for a mortgage.
Credit score: As soon as you open up their first line of credit, such as a credit card, you're assigned a score. Your credit score can go up or down based on how you manage your credit. Paying off debt in a timely fashion, having a lengthy credit history, ensuring you aren't always at your credit limits are good ways to ensure you have a high credit score.
Having a good credit score is a good way to ensure you can qualify for the best mortgage rates in Drummondville Canada. Credit scores Canada range from 300-900. A score between 660 and 724 is considered good; a score between 725 and 759 is considered very good; and a score between 760 and 900 is considered excellent. The higher your score, the better your chances of qualifying for the most competitive mortgage interest rates in Drummondville.
Income and employment: Finally, income is another factor lenders use to determine if a borrower qualifies for the lowest mortgage interest rates in Drummondville. The higher a borrower's income, the higher the amount of mortgage they can borrow. Lenders also want to know how long you've been at your job, and whether you're employed full time, part time, seasonally or casually. Lenders typically require at least two years' worth of proof of income, typically in the form of tax documents, such as T4s. A mortgage broker can tell you exactly which documents are required during the qualification process.
Typical mortgage amounts in Drummondville
Let's play around with some numbers to calculate the cost of purchasing a home in Drummondville using Lowestrates.ca's mortgage payment calculator.
We'll assume a home cost of $365,000, which was the median cost of a home in Quebec in August 2021, according to the Quebec Professional Association of Real Estate Brokers. We'll also assume a mortgage interest rate of 2% and an amortization period of 25 years.
First, we'll assume a 5% down payment, which — for a home costing $365,000 — is $14,600. In this scenario, the monthly mortgage cost would be $1,530. That monthly cost also includes mortgage default insurance, which is required for all homes purchased with less than 5% down (in this case, mortgage default insurance is $14,600, amortized over 25 years).
Now, let's take a look at the monthly cost if a buyer were to put 20.12% down instead of the minimum 5%. The monthly payment (which now doesn't include mortgage default insurance) drops to $1,235 per month.
Drummondville 's housing market and home prices
Drummondville's real estate market has been heating up over the past year. But compared to the rest of Quebec, Drummondville is still very affordable. According to Centris.ca, a real estate statistics portal for real estate agents in Quebec, the median Drummondville single-family home price increased 34% year-over-year in Q2 2021 to $272,000.
That's significantly more affordable than the benchmark Canadian home price, which was $663,503 in August. Condos, meanwhile, are even more affordable in Drummondville; the median condo price in Q2 this year was $187,500.
The Drummondville market has also been busier in 2021 than it's been in the past. Sales were up 13% in Q2 2021 and new listings were up 74%.
Drummondville closing costs and land transfer tax
In addition to your down payment, buying a home also requires closing costs, which must be paid before you take ownership of a new home. Closing costs typically run between 1.5%-5%. Typical closing costs include:
Title insurance
Property valuation fees
Legal fees
Home insurance
Goods and services tax (GST) when you purchase a new home from a builder
Mortgage default insurance (if your down payment is less than 20%)
Quebec sales tax (QST) on mortgage default insurance premiums. The QST on premiums is 9.975%
Moving costs
Utility installation
Home inspection fees
Land transfer taxes are another closing cost. Quebec charges a land transfer tax also referred to as the "welcome tax." The welcome tax is applied at a marginal rate on different tranches of the home's price:
0.5% on the first $52,800
1% on the amount between $52,801 and $264,000
1.5% on the amount above $264,000
Welcome taxes are to be paid within 30 days of receiving the notice, which is sent within one to four months of the home purchase.
Because closing costs can add up, it's a good idea to set aside a slush fund, in addition to your down payment, to ensure you can cover them all.
Your questions about Drummondville mortgages, answered.
What's the difference between a mortgage term and an amortization period?
Mortgage term and amortization period are two important measures of time to consider when looking for current mortgage rates in Drummondville.
A mortgage term is the amount of time a borrower agrees to pay a specific rate. For example, a borrower who signs a contract for a five-year fixed rate at 2% agrees to pay that specific rate for five years.
An amortization period is the entire lifecycle of a mortgage. When choosing one of today's mortgage rates in Drummondville, you'll also have to choose an amortization period. They typically run 25 to 30 years. A longer amortization period consists of several mortgage terms.
What's the difference between an open mortgage vs. a closed mortgage?
When doing a mortgage rates comparison in Drummondville, it's important to consider other factors in addition to getting the lowest interest rate. Mortgage lenders in Drummondville offer both open and closed mortgages, and the one a borrower chooses is a matter of preference.
Open mortgages allow the borrower to make additional mortgage payments, called prepayments, over and above their regular payments without penalty. Open mortgages are a great option for people who would like to pay off their mortgage faster.
Closed mortgages, on the other hand, have a set amount of prepayments that are allowed — some closed mortgages don't allow any type of prepayments at all without incurring financial penalties. While they are less flexible than open mortgages, closed mortgages typically come with lower mortgage rates.
How much does it cost to live in Drummondville?
The average mortgage rate in Drummondville is at historical lows, meaning your mortgage payments will be more affordable than they might have been in the past. However, your housing costs — whether you purchase a home or rent a home — are just one aspect of cost of living.
Buying a home also requires the owner to pay property taxes and cover all utilities. Many people who live in Drummondville will also want to own a car, which has its own additional costs. That might include monthly car payments and will definitely include gas payments, maintenance costs, and insurance payments.
Luckily, for car owners in Quebec, the province has the country's lowest car insurance rates. According to the Insurance Bureau of Canada, the average yearly car insurance premium in Quebec is $717 and the average monthly premium is $59.75. Compare that to the highest insurance premiums in Canada, which is $1,832 per year (paid by drivers in B.C.) and Quebec drivers are actually getting a great deal on their insurance.
How much does getting a lower interest rate matter in Drummondville?
If you're on the hunt for home mortgage rates in Drummondville, you're likely looking for the lowest possible interest rate. That's important to ensure you're paying the lowest possible monthly mortgage costs. However, a good rate is only one aspect of the perfect mortgage. There are some other factors to consider as well, including prepayment privileges, penalties and portability.
Prepayment privileges: Prepayment privileges allow a borrower to make additional payments on top of your regular monthly mortgage payments. So, say you earn some extra cash and want to put it toward your mortgage, prepayment penalties allow you to do that. This means you can pay off your mortgage before the end of the amortization period.
Penalties: Certain mortgages have penalties for various things. Some may penalize a borrower for making prepayment penalties or for breaking your mortgage early (say, in the case of selling their home before the end of your mortgage term). It's important to take a look at penalties associated with a mortgage and try to predict whether or not you might want to do something that would incur a penalty over the course of the mortgage term.
Portability: Finally, portability allows a borrower to move their mortgage from one home to another. This is a great option for a homebuyer who might want to move before the end of their mortgage term. Like prepayment privileges, portability is something you need to negotiate before signing your mortgage contract.
Your questions about LowestRates.ca, answered.
How are mortgage rates determined on LowestRates.ca?
LowestRates.ca works with 50+ banks and brokers to bring you competitive mortgage rates from lenders in Canada. We work with our partners to obtain their best deals and offers, and then we let them compete for your business. All you have to do is answer a few questions, and in minutes you'll be provided with today's mortgage rates. There's no obligation, but you can choose to speak with our broker partner to secure your best rate and see if you're eligible for more savings.
Is it safe to get a mortgage online?
Yes, it's safe — you no longer need to visit a bank branch or mortgage broker's office in person to apply for a mortgage. It's becoming increasingly common for Canadians to apply for mortgages online. LowestRates.ca only works with reputable, trustworthy financial institutions. Your credit score won't be affected and your information is secure. We don't share your information with anyone unless you want to connect with a mortgage broker. We take care of the heavy lifting by comparing the market for you and can connect you with the best mortgage lenders in the country.
How do I know I'm getting the lowest rate?
We have a strong selection of lenders on LowestRates.ca including the big banks and many independent providers and we're adding more lenders all the time. This ensures we're always delivering you a competitive rate. Even if you're not ready to commit to anything, you can use our site as a starting point for research (it's totally free, and you're under no obligation).
The better informed you are, the more likely you'll negotiate a better deal for yourself. And, really, that's what we care about the most.
Mortgage news
Homebuying
This article has been updated from a previous version. Getting a mortgage is a big commitment and likely o...
Read the Story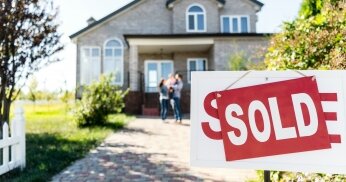 Homes
Real estate markets follow seasonal cycles, and the fall and early winter tend to be the slower of the four. For the bet...
Read the Story
Read More Like This