Get the best fixed closed mortgage rates. Pocket the savings.
Find the best rate in just seconds.
About fixed closed mortgage rates.
Want the security of knowing your mortgage rates won't increase anytime soon? Like the predictability of payments that stay the same every month? If you answered yes to both questions, then you'll want a fixed closed mortgage.
Fixed closed mortgages bring you peace of mind: they're simple and easy to understand, and your rates stay the same for the duration of your selected term.
In today's market, you'll find that fixed closed mortgages also offer remarkably low interest rates. And, as an added benefit of this type of mortgage, most lenders let you make yearly lump-sum payments, which means you can actually become mortgage-free ahead of schedule.
You can get started by selecting a fixed rate mortgage product from the rate chart above.
Mortgage news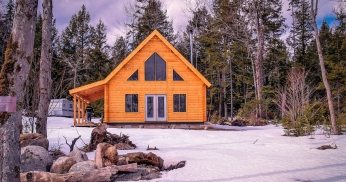 Homebuying
Cottages are often cheaper than homes in major cities, and provide excellent rental opportunities.
Read the Story
Economy
More than half of Canadians said there's at least a "somewhat likely" chance of a recession this year in a recent survey for Bloomberg News.
Read the Story
Read More Like This