Get the best fixed open mortgage rates. Pocket the savings.
Find the best rate in just seconds.
Best Fixed Rate


About fixed open mortgage rates.
Get flexibility and security with a fixed open mortgage. Fixed open mortgages let you lock in a rate for a set duration of time while also letting you pay off as much of your mortgage as you want, when you want. Fixed open mortgages are a popular option for borrowers who may need to sell their home in the future or for borrowers who expect to be able to make a lump sum payment during the term.
Short-term (6 months to a year) fixed open mortgages are also great if you want to stay flexible while you wait to see where interest rates are headed.
At LowestRates.ca, you can find the best fixed open mortgages currently available in Canada. Start comparing by selecting a product from the rate chart above.
Mortgage news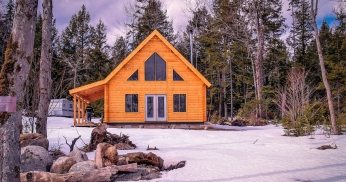 Homebuying
Cottages are often cheaper than homes in major cities, and provide excellent rental opportunities.
Read the Story
Economy
More than half of Canadians said there's at least a "somewhat likely" chance of a recession this year in a recent survey for Bloomberg News.
Read the Story
Read More Like This