Compare the best private mortgage loan rates and lenders in Canada for free.
On average, Canadians save thousands of dollars per year by comparing rates with us.
Connect with a licenced broker to compare private mortgage rates for free.
Get Started
25,651 Canadians
have compared rates and saved money over the last 24 hours
August 31
very quick and reliable rates
very quick and reliable rates
Tracie N
August 15
Don't hesitate to move your policy
My rates went up again with my current insurance even though I have barely drive...
IGADS
August 12
I can't believe how quickly I am…
I can't believe how quickly I am getting email responses. Very happy with this...
Carol
July 25
Awesome 👍😎
Awesome 👍😎
Joshua Leong
July 1
excellent service
excellent service
An Luu
June 22
Highly recommended
Excellent customer service. Was very patient and answer my customers toughly. Fo...
Karan Parmar
June 11
Very nice broker
Very nice broker. Good service. Found a great deal.
Meredith Berggren
June 5
Awesome work
wow what an awesome rep. He did up everything, extremely fast and was very under...
Delroy Paul
May 26
Quick service
Quick service, good price
dl
May 22
Imad Harrouk was great !
Imad Harrouk was great ! intelligent well spoken professional polite a perso...
james bannon
May 20
Excellent !!! Very competitive rates !!
Excellent customer services also they have very competitive rates !!
Eliza Gallant
May 18
I was treated fairly and walked through…
I was treated fairly and walked through my purchase.I enjoyed the agent was exce...
paul neville
May 14
Highly recommend
Great experience, simple to use and they gave me a lot of options at prices that...
Chandra Wilson
May 13
Amazing service
Amazing service, Sonia is patient and helpful. Can not complain. I am happy with...
Miroslav Adalbert Elias
May 11
Easy
Easy, clear and fast. Very effective.
Rene Izquierdo de la Cruz
May 6
Sonia was very helpful and nice…
Sonia was very helpful and nice throughout the whole process. She got me the bes...
Ali Al-Rubayee
January 27
Professional and friendly.
Professional and friendly.
Grzegorz Zielinski
August 16
We couldn't be happier with the…
We couldn't be happier with the results. It saved me both time and money. You w...
Matthew
August 15
I think there are some rooms for…
I think there are some rooms for improvement
Viswanathan Subban
How comparing
mortgage

quotes works. Hint: it's free!
Share
First, choose whether you're buying a new home, refinancing or renewing, and fill in a few details. It only takes 3 minutes, and it's 100% confidential.
Compare
Next, we'll show you quotes from 75+ Canadian banks and brokers. It's free, with no commitment.
Save
When you find the best quote, secure your rate by talking to a licensed broker or agent.
Private mortgage loans in Canada: the basics.
A private mortgage is a loan financed through a private source of funds, rather than through a traditional mortgage lender, for the purpose of buying a house.
Using a private lender isn't advisable as a long-term solution, but is a good option for potential borrowers having trouble qualifying for a traditional mortgage with A or B lenders. For example, if you want to purchase an unconventional property, you need to rebuild your credit, or you don't have time to wait out a long approval process.
Searching for a private mortgage in Canada? LowestRates.ca can connect you with a lender. Still need more information about how private mortgage lending works? Keep scrolling to learn what private loans are and what you need to watch out for.
Your questions about private mortgage loans, answered.
What is a private mortgage lender?
A private lender is an individual or a non-registered institution willing to lend money and put their name on the deed for a mortgage. Brokers of private mortgages can be friends or family lending their own money to investment corporations that pool capital from investors.
Private lenders are considered non-bank mortgage lenders in Canada.
Because private lenders don't take deposits there's no oversight or regulation on how they lend out that money. The fees, rate, and terms are 100% set by the lender.
For people with bad credit, private mortgage lenders are often billed as a solution: their typical clientele are homebuyers who can't qualify for a mortgage loan at a bank.
Often referred to as the wild west mortgage market, private mortgages should be used as a short-term solution when longer-term financing is not available or accessible.
Private mortgage lenders vs. banks: what's the difference?
How is getting a mortgage from a private lender different from going through a bank?
"A-lenders" refer to Canada's major banks (BMO, CIBC, National Bank of Canada, Scotiabank, RBC, and TD) and credit unions that cater to customers with good credit scores and a reliable income — these are considered "A" level clientele. The majority of people looking for mortgages have traditionally gone to these lenders. Many credit unions also cater to a primarily "A" clientele, but they are not federally regulated.
"B-lenders" are institutions that offer a lower barrier of entry to qualify for their products, Equitable Bank and Home Capital are two examples. They cater to "B" clientele, homeowners who may not qualify for a mortgage or credit card at one of Canada's six major banks.
Private lenders take on clients with riskier profiles for shorter terms at higher interest rates. They aren't subject to the same regulations that banks and credit unions are, making them favourable for clientele who can't obtain a mortgage from a traditional lender.
Are interest rates for private mortgages higher?
Yes. Private lenders aren't subject to the stricter rules governing banks and credit unions and how those institutions can lend money, so private lenders are able to make riskier loans. As a result, they also charge more interest rates than the banks.
Additional fees are involved with private mortgages, including lender, legal and broker fees.
Private lenders typically charge 1% of the mortgage amount for the fee when you close, so that means your closing costs increase.
Shop around and talk to multiple private lenders before making any commitments to make sure you're getting the best available rates.
Who is a private mortgage lending right for?
People who haven't been able to secure a mortgage through a traditional lender — generally because they haven't been able to pass the stress test — go the private route.
Clientele can include:
Individuals with poor credit.
Self-employed borrowers who have an irregular or unsteady income.
People trying to purchase real estate that need bridge financing to act quickly.
People who've claimed bankruptcy.
People who've applied for refinancing elsewhere but have been denied.
People who want to get a second mortgage.
People who want to purchase investment properties.
Are there risks in borrowing from private mortgage lenders?
Because private lenders take on riskier clientele, they charge much higher interest rates than the banks, so the financing they're able to provide tends to cost more than if you went with a traditional lender.
A private mortgage lender is also more sensitive to market downturns, which means they have the tendency to foreclose on homes quickly (quicker than banks would) if the mortgage holder falls behind on their payments.
Because private mortgage lenders are not subject to the same regulations as banks and credit unions, they can charge unconventional fees — some of which may even be illegal. For example, in Ontario, it's illegal for a private lender to charge a fee upfront on a mortgage valued at less than $400,000.
Lastly, amortization schedules are longer on a private mortgage. Traditional amortization in Canada is set at 25 years, but private mortgages can stretch out to 40 years. That means you'll pay much more interest over the lifetime of your mortgage.
How can I safely take out a private mortgage?
Mortgage-seekers should use private lenders as a short-term solution to get back to borrowing from a traditional lender.
Private mortgage lenders in Canada should provide a plan to wean you off the private loan also known as an exit strategy.
Examples of exit strategies include:
Renovating or developing the property to sell it.
Renovating or developing the property, then refinancing with a lower cost lender once complete.
A plan to increase your credit score or your income, or both, with the end goal of qualifying for traditional bank financing.
When securing a private mortgage, it's especially important to ask lots of questions. Private mortgages operate differently than bank loans so it's important to understand what you're getting into before signing a contract. If you don't understand the terms and conditions then you should consult a lawyer to explain so you're aware of any pitfalls.
When considering signing a private mortgage agreement, some questions to ask include:
How high is the interest rate?
If you can't make a mortgage payment, what is the penalty?
What will it cost you to get out of the mortgage altogether?
Can you avoid paying penalties if you decide to give the lender a larger than usual mortgage payment one month?
What is the monthly mortgage payment?
Be sure to read the fine print, ask questions, and get a second opinion if you're unsure.
How do I qualify for a private mortgage?
Every lender is different, however, the criteria for approval aren't as prohibitive as it is with A lenders, seeing as there is limited regulation around the private mortgage industry.
Traditional lenders require a lot of documentation to prove you can afford to pay back a loan. For example, to qualify for a mortgage loan at a bank, you will need to pass a stress test that verifies you can afford payments at a qualifying interest rate which is typically higher than the actual rate in your mortgage contract.
Private lenders are not required to do so and many choose to skip this mortgage stress test and set their own terms for qualification.
Enlisting professional help through a lawyer will ensure you make an informed decision and understand the risks when using a private mortgage lender.
Can I get a private mortgage through LowestRates.ca?
While you can't apply for a private mortgage on LowestRates.ca, we can redirect you to one of our mortgage broker partners that can answer your questions and help arrange one. Click the 'Contact Us' button at the top of the page and we'll refer you to a private mortgage lender in Canada.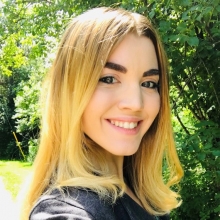 Jessica Vomiero
About the Author
Jessica is the former Associate Editor for LowestRates.ca. Before joining the team, Jessica worked as a National Online Journalist with Globalnews.ca and previously spearheaded the launch of the Business Section at one of Canada's largest technology websites, MobileSyrup.
Mortgage news
Homebuying
This article has been updated from a previous version.*
When it comes to shopping for mortgages, most homebuyers in Canada tend to take a conservative approach.
Read the Story
Read More Like This