Compare the best current mortgage rates in Yukon for free.
On average, Canadians save thousands of dollars per year by comparing rates with us.
Compare rates from 50+ of Canada's top banks and brokers in 3 minutes.
Compare rates from Canada's top banks and brokers

22,337

Canadians

have compared rates and saved money over the last 24 hours
January 28
This ppl are amazing and very…
This ppl are amazing and very understanding my situation. The costumers Services...
Glenda Amaya
January 28
Excellent service
Excellent service, very professional and helpful. Waiting for the response from ...
Nazira Rawjee
January 25
Fastest way to see what's on the mortgage market
Tried LowestRates.ca first time and was surprised by the friendly, fast and comp...
Grey Wolf
January 24
Excellent and efficient
Excellent and efficient, friendly service.
Lola
January 24
choice!!!!!
choice!!!!!
chrischristoff
January 22
There service is great
There service is great, I have no complaints. 👌
HeronBeckford
January 21
Preparedness on behalf of contact team
Preparedness on behalf of contact team
TerryPetznick
January 20
Great customer service!
Great customer service!
Ron Zeraldo
January 17
Very prompt service and friendly staff
Very prompt service and friendly staff
Roberta Boswell-Gobay
January 13
Extremely quick and helpful response
Extremely quick and helpful response
KrisEggleton
January 12
Simple to use website.
Simple to use website. Range of prices for different companies . Very quick foll...
Roy Bucciol
January 11
Representative was very professional…
Representative was very professional and answered all my questions.
tek
January 6
Very professional and have patience…
Very professional and have patience answering my questions
ReynaldoBautista
January 5
timely response straitforward discussion.
timely response. straitforward discussion.
garnetmoore
December 31
Professional knowledgeable staff
Very quick response to my application. Professional knowledgeable staff. Smoot...
Jamie Hotrum
December 22
Barrett was extremely helpful and…
Barrett was extremely helpful and patient! I just moved back to Ontario and he h...
Leiah Otten
December 20
Great customer service.
Great customer service.
Narendra Naraine
How comparing
mortgage

quotes works. Hint: it's free!
Share
First, choose whether you're buying a new home, refinancing or renewing, and fill in a few details. It only takes 3 minutes, and it's 100% confidential.
Compare
Next, we'll show you quotes from 50+ Canadian banks and brokers. It's free, with no commitment.
Save
When you find the best quote, secure your Yukon mortgage rate by talking to a licensed broker or agent.
Compare mortgage rates in Yukon
Searching for the best mortgage rates in Yukon, Canada? We can help with that. LowestRates.ca aggregates and compares the best current mortgage rates in Yukon from Canada's leading mortgage brokers and banks on our digital marketplace.
Comparing mortgage quotes is free and if you're just here to browse, don't worry — the service we provide comes with no strings attached.
Shopping for mortgages is easy on LowestRates.ca. Select the type of mortgage you're interested in and let our comparison engine pull the mortgage offers available to you. help you find a low mortgage rate for your Yukon home — just like that.
Many visitors to LowestRates.ca share the following questions:
What are current mortgage rates in the Yukon?
What is the average mortgage rate in the Yukon?
What is the best mortgage rate in the Yukon?
Who has the best mortgage rates in the Yukon?
Are mortgage rates from Yukon banks my best option?
We'll answer these questions plus we'll show you how much you can save by comparing rates.
When you're ready to compare today's mortgage interest rates for the Yukon, start a form with us. It takes just 3 minutes.
Variable Rates
As low as
5.50%
Fixed Rates
As low as
4.44%
Cha-ching!

Our rates are always lower than the posted bank rates.
Current lowest posted bank rate
6.90%
Conventional vs. high-ratio mortgages: which is cheaper?
Mortgages come in two basic flavours—conventional and high-ratio. If you have a substantial down payment—at least 20% of the purchase price of your new home—you qualify for a conventional mortgage. That means your lender is backing the mortgage without any additional guarantees.
If you have less than 20% for a down payment, you'll be taking on a high-ratio mortgage. You'll need to buy mortgage insurance, which guarantees your lender will be repaid. Expect your insurance to cost between 2.8% and 4% of your total mortgage, depending on the size of your down payment.
But don't despair over this added expense. High-ratio mortgages can come with lower interest rates than conventional mortgages. Since your mortgage is insured, your lender significantly reduces any risks associated with lending you money. 
If you have the option of choosing between a conventional and a high-ratio mortgage, talk to your Yukon mortgage broker before deciding which flavour is right for you.
Conventional 5-year fixed mortgage rates vs. high ratio 5-year fixed mortgage rates in Yukon
| Date | Average Conventional Rate | Average High Ratio Rate |
| --- | --- | --- |
| 02/22 | 2.76% | 2.49% |
| 03/22 | 3.06% | 2.79% |
| 04/22 | 3.64% | 3.37% |
| 05/22 | 4.05% | 3.73% |
| 06/22 | 4.38% | 4.02% |
| 07/22 | 4.88% | 4.50% |
| 08/22 | 4.78% | 4.36% |
| 09/22 | 4.76% | 4.36% |
| 10/22 | 5.11% | 4.71% |
| 11/22 | 5.43% | 5.13% |
| 12/22 | 5.22% | 4.81% |
| 01/23 | 5.19% | 4.75% |
Last Updated: February 1, 2023
Fixed rate vs. variable rate mortgages: which is cheaper?
With a fixed rate mortgage, you'll pay interest at a set rate for the entire term of your mortgage loan. With a variable rate Yukon mortgage, your interest payments will fluctuate as rates move up or down. Variable rate mortgages usually cost less than even fixed-rate loans — and they can save you even more money if rates fall over the term of your mortgage. But you could end up paying more if rates increase. Is the risk worth it? We've pulled Yukon data from LowestRates.ca's user database to see how variable rates in Yukon stack up against Yukon fixed mortgage rates. Check out historical 5-year mortgage rates for Yukon. This will help you determine the average mortgage rate for Yukon.
The Bank of Canada has signaled that rate increases are on the horizon but not until the second half of 2022. That means whether you're searching for a variable rate or the best fixed Yukon mortgage rates, you're getting a great deal right now.
5-year fixed vs. 5-year variable mortgage rates in Yukon
| Month | Fixed | Variable |
| --- | --- | --- |
| 02/22 | 2.67% | 1.26% |
| 03/22 | 2.99% | 1.52% |
| 04/22 | 3.53% | 1.87% |
| 05/22 | 3.91% | 2.26% |
| 06/22 | 4.26% | 2.70% |
| 07/22 | 4.73% | 3.21% |
| 08/22 | 4.59% | 3.78% |
| 09/22 | 4.59% | 4.23% |
| 10/22 | 4.99% | 4.58% |
| 11/22 | 5.24% | 5.06% |
| 12/22 | 4.97% | 5.34% |
| 01/23 | 4.87% | 5.67% |
Last Updated: February 1, 2023
Factors that affect your Yukon mortgage rate
What drives mortgage rates? The answer is a complex one. Big surprise, the economy has a lot to do with it. When growth is strong, rates go up. When the economy is weak, mortgage lenders drop their rates. That's as true in Yukon as it is anywhere else in the country. At the start of 2021, mortgage rates in the Yukon fell to historic lows.
The mortgage rate you're offered by your Yukon mortgage agent today — regardless if they are a dedicated agent at a bank or a broker — depends on how much you want to borrow, the type of mortgage you choose, and your current (and past) financial profile.
For example, mortgage term — that's the number of years until you have to renew it — will affect your interest rate. Shorter-term loans (six months to two years, for example) generally carry lower rates. This is because lenders can predict with more certainty where interest rates will be when it comes time to renew.
Longer-term mortgages usually have higher interest rates, but they do offer an opportunity to lock in a good deal if you think mortgage interest rates in Yukon will rise substantially in the coming years. The most popular mortgage term length among Canadian homeowners is five years.
Your ability to secure cheap mortgage rates in Yukon depends on your financial history. As such, your interest rate will also be affected by your ability to take on debt, based on your income. Mortgage lenders determine this ability using a metric called the "debt to income ratio." To calculate the ratio, they add up all your debt obligations — credit card balances, line of credit payments, auto loans and so on — and determine what percentage of your gross monthly income goes to debt payments. The lower your ratio, the greater your ability to make mortgage payments. A lower interest rate on a mortgage generally follows.2A
When you're shopping for a mortgage — and even before then — you'll want to review your credit history and work to ensure it's in great shape. That's because your credit score will affect the mortgage interest rate you're offered. Essentially, the better your score, the lower the rate you'll be eligible for. Unfortunately, a bad credit score (anything 650 and below) will impact your ability to get a low rate from lenders in Yukon. Even with bad credit, you can still get a mortgage but your rate will be substantially higher than someone with a better score. Homebuyers who have a track record proving a stable income and the ability to make payments on time will be able to secure the lowest mortgage rates in Yukon. 
Typical mortgage amount in Yukon
Whitehorse house with 5% down: $429,248
(Assumptions: Avg. price of home per CREA, Jan. 2021: $451,840.)
Whitehorse house with 20% down: $361,472
(Assumptions: Avg. price of home per CREA, Jan. 2021: $451,840.)
Yukon's housing market and home prices
Average home price in Yukon: $451,8405
Average price detached home in Whitehorse: $598,800 (Q4 2020)
Average price condominium in Whitehorse: $459,900 (Q4 2020)
Average price duplex in Whitehorse: $466,100 (Q4 2020)
Yukon closing costs and land transfer tax
There are no land-transfer taxes in the Yukon but there are flat fees:

An assurance fee (charged when the property's purchase price is greater than the value of the property at the time of its last transfer)
A flat transfer fee based on the price of your property (ranging between $50-$750)
Another flat fee based on the value of your mortgage (between $50-$1,000)

The only tax to be paid is 5% GST on new construction.
Yukon real estate transactions come with the usual closing costs. These include legal fees, fees required by the provincial government to register your deed, and title insurance, and a home inspection.
Your questions about Yukon mortgages, answered.
Looking for mortgage info? Check out our Home Buyers Guide.
What's the difference between a mortgage term and an amortization period?
The amortization period on your mortgage is the total number of years you expect it will take to pay off the entire loan. Most new mortgages come with amortizations of 25 years, although periods can range from one year to 30 years.
A mortgage term represents the length of time your lender will provide a given interest rate. When the term ends, you need to renegotiate your mortgage. You can do this with your current lender or you can try a new financial institution. Most lenders offer terms ranging from six months to 10 years. The most sought-after mortgage rates on our site are for 5-year fixed mortgages. 
What's the difference between an open mortgage vs. a closed mortgage?
The difference between open and closed mortgages is simple whether you are in Yukon or anywhere else in Canada: With an open mortgage, you can pay off, refinance or renegotiate your mortgage agreement before its term ends without paying a penalty. If you have a closed mortgage, you must wait until the end of your term to renegotiate or freely make payments against the principal.
The rates on closed mortgages in the Yukon are generally lower than the rates on open mortgages in the Yukon. You'll also usually have the ability to make limited annual payments against your mortgage principal without penalty. They are generally between 10% and 20% of the principle. People who expect to be able to make larger payments — say from bonuses at work or inheritances — may prefer open mortgages. The interest rate may be higher, but the ability to make large payments against the principal can pay off in the bigger picture.
How much does it cost to live in Yukon?
Yukon is a beautiful territory of mountain wilderness and wild rivers. Even with its long winters, it's no wonder people who love the outdoor lifestyle choose to move here. But the lifestyle can be expensive. The Yukon is a remote region and the typical cost of living can run high compared to other parts of Canada. For example, the average rent for a two-bedroom apartment in the City of Whitehorse — where 70% of the population lives —stood at $1,210 a month at the end of 2019.13 Electricity costs 14.5 cents per kilowatt-hour, assuming your household uses 1,000-kilowatt hours per month.14You can also expect to pay in the neighbourhood of $1.30 per litre for gasoline. The upside is that incomes in Yukon reflect the cost of living. In 2018, the median family income was $111,030. 
How much does getting a lower interest rate matter in Yukon?
Getting a low interest rate on your mortgage will save you money in both the short and long term.
There are also other facets of a mortgage you need to pay attention to. For example, most mortgages allow you to make lump-sum payments on your mortgage principal without penalty. An open mortgage lets you pay off the entire amount whenever you like. Closed mortgages only allow limited pre-payments but generally come with lower interest rates. So, consider your cash flow over the long term when choosing a mortgage. If you expect a windfall down the road, you may be better off paying a bit more in monthly interest on an open mortgage for the ability to make a large lump sum payment.
You should also consider whether you want a "portable" mortgage when you buy your home. Portability allows you to transfer the balance of your mortgage, its term and interest rate to the purchase of a new home if you decide to move before your mortgage term ends. This means you avoid penalties for breaking a mortgage early, which can be very costly.
But remember, not all mortgages are portable, especially variable rate mortgages. If you think you might want to sell your home before the end of your mortgage term—maybe you have a growing family—think twice before signing up for that low-interest variable rate plan.
Your questions about LowestRates.ca, answered.
How are mortgage rates determined on LowestRates.ca?
LowestRates.ca can compare rates from 50+ banks and brokers to bring you competitive house mortgage rates for your Yukon home. We're also always adding new partners to our digital marketplace. We work with our partners to obtain their best deals and offers and then we let them compete for your business. After answering a few questions, you'll be provided with today's mortgage rates. There's no obligation for you, the consumer. If you want, you can choose to speak with our broker partners to lock in your best rate. Our partners can also work with you to see if you qualify for even more savings.
Is it safe to get a mortgage online?
Yes, it's safe to get a mortgage on LowestRates.ca — and Canadians are increasingly turning to sites like ours to do just that. Reputable Canadian financial institutions now offer the ability to start the mortgage process online. When using LowestRates.ca, you can be assured that your credit score won't be affected and your information is secure. The only time we share your information is when you indicate that you want to speak with one of our broker partners, and even then, we only share your information with that entity. We take care of the heavy lifting by comparing the market for you and can connect you with the best mortgage lenders in the country.
How do I know I'm getting the lowest rate?
We have a strong selection of lenders on LowestRates.ca including the big banks and many independent providers and we're adding more lenders all the time. This ensures we're always delivering you a competitive rate. Even if you're not ready to commit to anything, you can use our site as a starting point for research. LowestRates.ca is totally free for you and you're under no obligation to speak with a broker or secure a mortgage.
The better informed you are, the more likely you'll negotiate a better deal for yourself.
Mortgage news
Homebuying
This article has been updated from a previous version. Getting a mortgage is a big commitment and likely o...
Read the Story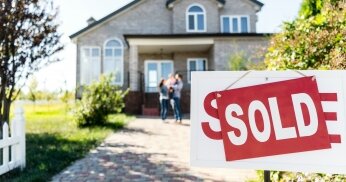 Homes
Real estate markets follow seasonal cycles, and the fall and early winter tend to be the slower of the four. For the bet...
Read the Story
Read More Like This