British Columbia car insurance calculator.
Find how much you'll pay each month with our British Columbia car insurance calculator.
Visit your province's government-sanctioned insurance website to find a broker offering insurance services in your area.
Get Quote
Learn how car insurance in B.C. is calculated
Basic car insurance in British Columbia is regulated and provided by the Insurance Corporation of British Columbia (ICBC) through the Crown corporation's program, Autoplan. Additional, non-mandatory coverage can be purchased from private car insurance companies.
Because B.C. has a public car insurance system, LowestRates.ca can't provide a car insurance estimator tool for B.C. customers like we do for other provinces. However, the ICBC does have its own car insurance cost calculator for B.C. residents. Additionally, you can find an Autoplan broker by clicking on the 'Find Broker' button above.
Keep reading to learn how your B.C. car insurance rate is calculated and what you can do to get the most coverage for the best price under B.C.'s car insurance system.
B.C. auto insurance calculator questions
How to calculate car insurance rates in British Columbia
Even though the Insurance Corporation of British Columbia (ICBC) is the sole provider of car insurance to all drivers in British Columbia, car insurance premiums are calculated roughly the same way they are in any other province, with a few differences.
As in other provinces with public car insurance systems, B.C. drivers are not rated based on their age and gender. By contrast, car insurance companies are allowed to base rates on this criteria in Ontario and Alberta.
And there's one other crucial difference: in British Columbia, each insurance policy starts with a base premium. The base premium for basic insurance is $1,063 (as of April 2019). The premium increases or decreases depending on the following categories:
Vehicle information
Driver information
Discount information
We'll go into detail about each category.
Vehicle information
Here are the kind of questions you can expect to be asked when you buy an Autoplan insurance policy. It is helpful to have the answers handy beforehand to have the best experience.
Vehicle type: Insurance companies can predict how much it would cost to repair or replace your car based on the vehicle year, make, and model. Insurance companies also keep track of which models are most often targeted by thieves.
Whether the vehicle is leased or was purchased: Insurance companies want to know if your car is leased because some leasing contracts might stipulate that you need to buy additional coverage.
Where the car is parked overnight: Ideally, your car is parked overnight in a private garage. If the car is parked on the street or in an open-air driveway, it's at a higher risk of environmental damage and/or theft.
The primary use of this vehicle: If you use your car to commute for work, you will pay higher insurance costs than someone who only drives the car occasionally.
The number of kilometers driven to work or school one way (each day): The number of kilometers you drive each day will impact your car insurance premium.
Driver information
Next, you'll be asked some questions about yourself and your driving history.
Where you live: The ICBC divides up the province into territories, as congestion varies based on location. Urban drivers generally pay more for car insurance than rural ones.
The age the driver was first licenced: The longer you've been a driver, the lower your car insurance costs will be.
Whether you've ever cancelled your insurance: An unbroken history of holding insurance will help you score a lower rate.
Whether you've had claims or accidents within the last 10 years: Either of these will raise your car insurance premiums.
Who else is driving your car: As of 2019, B.C. drivers must indicate whether other people will be using the car.
Whether you've had any traffic convictions: Parking tickets don't count. We're talking about drunk driving charges, speeding tickets, stunt driving, distracted driving, and more.
Discount information
The ICBC provides various car insurance discounts. Your Autoplan insurance broker should work with you to help you determine which ones you qualify for. Here are the discounts the ICBC offers B.C. drivers:
Low-kilometre discount: Drivers who drive less than 5,000 km a year can get a 10% discount. This option is only available to drivers of private passenger vehicles (motorcycles are excluded). Only annual policies are eligible for the discount (not short-term policies).
Autonomous emergency braking (AEB) discount: Some cars come equipped with a braking system that automatically engages when the car detects that the vehicle is about to collide with another object. AEB has been proven to prevent crashes. Cars with AEB are eligible for a 10% discount from the ICBC.
Experienced-driver savings: The ICBC provides discounts for drivers with at least 40 years of driving experience.
Anti-theft device discount: Cars with passive electronic immobilizers — devices that disable your car's engine when the ignition is turned off and won't start until it recognizes a special key — can help you further reduce your car insurance premiums. Other anti-theft devices can qualify you for a $100 deductible rebate.
Disability discount: Drivers who qualify for the Fuel Tax Refund Program for Persons with Disabilities may also qualify for a 25% discount on a basic Autoplan policy. The discount still applies even if the person with the disability is unable to drive the car being insured.
The average monthly cost of car insurance in B.C.
Despite an almost entirely government-run insurance market, B.C. drivers pay the highest car insurance rates in the country.
The base premium for basic insurance is $1,063. The base premium either rises or falls depending on your driving and insurance history. According to the Insurance Bureau of Canada, drivers pay an average of $1,832 a year for car insurance.
As in Ontario, the car insurance industry blames rampant fraud for sky-high B.C. insurance rates. Other factors that contribute to B.C.'s steep premiums include strict mandatory minimum liability regulations and generous accident benefits laws. Some experts also say the lack of competition in the province's government-dominated insurance market is a key contributor to high insurance rates.
Mandatory car insurance coverages in British Columbia
The following coverage is included in a basic Autoplan policy:
Accident benefits: Drivers in B.C. must buy a benefit valued at least $300,000. This coverage will cover your costs, wages (up to $740 a week), rehabilitation, and more if you're injured in a crash. This coverage will still apply even if you were responsible for the crash.
Third-party liability: This coverage protects you if you are at-fault for an accident that damages another person's car and/or injures them. Basic Autoplan covers up to $200,000 in vehicle damage.
Underinsured motorist protection (UMP): This coverage compensates you if you're involved in an accident with a person that doesn't have enough third-party liability insurance to pay for the damage caused to you. It provides compensation for up to $1-million per insured person. You can purchase extended uninsured motorist protection that increases your benefit to a total of $2 million, $3 million, $4 million, or $5 million.
Hit-and-run damage and injuries​: Up to $200,000 is available to anyone whose property is damaged or who is injured or killed as a result of a hit-and-run. This coverage is available to all B.C. residents, even if you don't own or insure a vehicle.
Inverse liability protection: If you get into an accident in a part of Canada or the U.S. that has laws against filing a claim against the other party involved, your Autoplan policy will cover up to 100% of the cost to repair your car (less if you're at-fault).
Optional car insurance coverages in British Columbia
Personal injury and basic property damage costs are covered by Autoplan. But it's possible to buy extra coverage for your car. Here are the different types of insurance policies that will protect your car:
Collision coverage: This coverage will pay to repair or replace your car if it has been involved in a collision.
Comprehensive: Will pay to repair or replace your car if it has been stolen, damaged by vandalism or by falling objects.
Specified perils: An "à la carte" option for insurance coverage; you can pick and choose which insurance perils you want coverage from. Be warned, if it's not in your policy, you don't have coverage for it.
All perils: A combination of collision and comprehensive. All perils is an optional coverage.
Other tips on how to save on car insurance in British Columbia
There are many ways to get cheap auto insurance in B.C.:
Pay premiums on time.
Maintain a good driving history.
Choose the appropriate amount of insurance coverage.
Complete a certified driver training program.
Don't forget about home insurance.
The provincial government is the sole provider of third-party liability auto insurance (mandatory for all drivers). This means LowestRates.ca can't offer our quote comparison service to B.C. residents. But don't worry, there are still ways to save on your overall insurance costs.
Your home is likely your largest and most valuable asset — this is especially true for Vancouverites. Protect it with the right insurance policy. In just three minutes, you'll be able to compare home insurance quotes from 50+ Canadian providers. Enter your postal code below to get started.
Get quotes from 50+ Canadian providers in 3 minutes.
26,316

Canadians

have compared rates and saved money over the last 24 hours
September 22
Was pleasantly surprised by the prompt…
Was pleasantly surprised by the prompt response to my enquiry online. Hope it's ...
Mishu K
August 17
Insurance quote
Within a few hours I received a call from a broker who explained the type of ins...
Louise Olivier
August 5
Received a call before I was even…
Received a call before I was even finished submitting information. Super fast se...
Robert Chiasson
August 4
Insurance Premiums
I got all the information I needed with the lowest Auto and Home insurance premi...
joseph almeida
August 4
A click and I was a few minutes away my 50% savings!!
A click and few answers to questions and I got a quote almost half the price of ...
Laurentia
August 4
Great service!
Great service!
Linda RitaOlivier
August 3
They respond very quickly
They respond very quickly. They are very understandable. The representative I sp...
Nuwara47
August 3
Excellent
They help and did a great job assisting in new insurance
Serena MarieCasto
August 2
The agent name, Justin Farr
The agent name, Justin F. was very helpful, kind, and patient. I will surely get...
JessicaMercado
August 2
Quick efficient and very helpful 👌
Quick efficient and very helpful 👌
Khalilulla Razzaque
August 2
dick
Web page was quick and easy to use
Richard
August 1
Great Customer Service & easy to get a…
Great Customer Service & easy to get a quote in minutes. Car Insurance premium a...
Nadeem Sheikh
July 30
Good experience was pretty quick
Good experience was pretty quick
Grant W.Murray
July 29
The agent was friendly
The agent was friendly, helpful and polite. All in all a good experience.
KaneezAla
July 29
Extremely simple
Extremely simple, and fast process.
JaniceGiannitti
July 26
excellent
excellent, professional service
SabinBaidoc
July 23
Very kind and helpful
Very kind and helpful
April Shannon
July 22
Easy to find easy to use website which…
Easy to find easy to use website which provided me with options.
Randall McLellan
July 22
Excellent service
Excellent service
Sven Zorz
July 21
They were great
They were great
ChristinaLain
July 21
Excellent pricing
Excellent pricing
pankaj joshi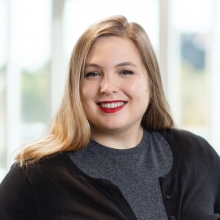 Alexandra Bosanac
About the Author
Alexandra Bosanac is the Core Content Manager for LowestRates.ca. Her reporting has appeared in Canadian Business, the Toronto Star, the National Post, and the CBC.
Auto insurance news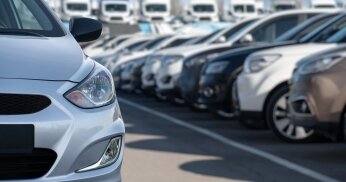 Auto Insurance
Key findings:
Since June 2022, the average listing price for used cars on Carpages.ca has started to decrease but is still high compared to pre-pandemic prices.
Wholesale used vehicle prices are dropping, making room for retail prices to eventually follow.
Read the Story
Read More Like This