Compare CAA home insurance quotes with other top insurance companies.
On average, Canadian homeowners save hundreds of dollars per year by comparing quotes with us.
Get quotes from 75+ Canadian providers in 3 minutes.
33,563 Canadians
have compared rates and saved money over the last 24 hours
What our users say:
June 22
Highly recommended
Excellent customer service. Was very patient and answer my customers toughly. Fo...
Karan Parmar
June 18
Chelsea was very helpful
Chelsea was very helpful, answered all my questions and set me up hassle free. S...
Chris
June 14
its the easiest thing in the world to…
its the easiest thing in the world to find insuance that isn't going to burn the...
ann watson
June 11
Very nice broker
Very nice broker. Good service. Found a great deal.
Meredith Berggren
June 5
Awesome work
wow what an awesome rep. He did up everything, extremely fast and was very under...
Delroy Paul
May 26
Quick service
Quick service, good price
dl
May 22
Imad Harrouk was great !
Imad Harrouk was great ! intelligent well spoken professional polite a perso...
james bannon
May 21
Imad Harrouk helped me get the best…
Imad Harrouk helped me get the best home and auto bundle insurance quote. He was...
Amanda Moskowitz
May 20
Excellent !!! Very competitive rates !!
Excellent customer services also they have very competitive rates !!
Eliza Gallant
May 18
I was treated fairly and walked through…
I was treated fairly and walked through my purchase.I enjoyed the agent was exce...
paul neville
May 17
Highly Recommended !
I spoke with Mr. Imad Harrouk of DirectRate for quotes on my car and condo insur...
HL
May 14
Highly recommend
Great experience, simple to use and they gave me a lot of options at prices that...
Chandra Wilson
May 13
Amazing service
Amazing service, Sonia is patient and helpful. Can not complain. I am happy with...
Miroslav Adalbert Elias
May 12
Meghan Ford helped me and she was…
Meghan Ford helped me and she was amazing. I saved $160/month between home and a...
Bruce
May 11
Easy
Easy, clear and fast. Very effective.
Rene Izquierdo de la Cruz
May 6
Sonia was very helpful and nice…
Sonia was very helpful and nice throughout the whole process. She got me the bes...
Ali Al-Rubayee
May 6
I got a hassle-free quick quote from…
I got a hassle-free quick quote from good insurance companies. This site is very...
Sisil
May 6
Very friendly and professional
Very friendly and professional. She always try to help. Really appreciate.
Binod Shrestha
May 5
Imad was extremely helpful and patient…
Imad was extremely helpful and patient with all our requests. He listened to our...
Guy St-Pierre
May 5
He was so amazing
He was so amazing. He went out his way to help me. He deserves a raise Very po...
Shahin Abbaskhan
April 27
Great rates!
Ryan was very helpful and polite.He went all out to find me the best rate. He wa...
Linda Shelton
April 22
Wonderful experience!!!
My call started off with simple inquiries about the quote i recieved. I spoke wi...
emily murray
April 22
The service was excellent
The service was excellent. Emad provided awesome service for me.
John Bowden
April 19
Fast and professional customer service
Fast and professional customer service. All of my questions were answered and I...
P COSTANTINI
April 16
Chelsea was very helpful and a pleasant…
Chelsea was very helpful and a pleasant person to deal with.
Keith Tarala
April 16
Daina is very professional and very…
Daina is very professional and very helpful! Helped me find auto and home insura...
Mark
April 15
Amazing Service
Daina was amazing so quick and easy and explained everything so so well! I was ...
Tara Schaffner
March 30
You will be hard pressed to find an…
You will be hard pressed to find an online service as accurate, fast, and easy t...
Frederick Armentia
How comparing
home insurance

quotes works. Hint: it's free!
Share
First, we need to know about you and your home. It only takes 3 minutes, and it's 100% confidential.
Compare
Next, we'll show you quotes from 75+ Canadian providers. It's free, with no commitment.
Save
When you find the best quote, secure your rate by talking to a licensed broker or agent.
Meet CAA home insurance.
The Canadian Automobile Association (CAA) was founded in 1913 and comprises nine automobile clubs with more than 100 offices across Canada. It's one of the largest consumer-based organizations in Canada, providing peace of mind to more than six million members.
CAA is a non-profit organization that, in addition to providing insurance services, also does advocacy work on behalf of Canada's motorists and travellers. Focusing on issues such as infrastructure, the environment, safety, consumer issues, and consumer products, CAA National advocates on behalf of its members federally while its nine clubs operate on the provincial and municipal level.
CAA offers its members several services and perks, including emergency roadside service, automotive and travel services, exclusive partner savings and comprehensive insurance products.
The nine clubs that make up CAA include:
CAA British Columbia
CAA South Central Ontario
Alberta Motor Association
CAA Niagara
CAA Saskatchewan
CAA Quebec
CAA Atlantic
CAA Manitoba
CAA North and East Ontario
How consumers review CAA home insurance.
CAA home insurance is known for great customer service. In British Columbia, the BCAA has been ranked "Highest in Customer Satisfaction among Home Insurers in Western Canada" by J.D. Power 7 out of 8 years in a row. It received the highest score in policy offering, price, billing and payment, interaction (non-claim) and claims.
Province
User satisfaction rating
Atlantic/Ontario
—
Quebec region
—
Western region

 

 

 

 

 
Factors that determine your home insurance quote
Your home insurance policy will be customized to suit your needs and the property you're insuring.
Home insurance premiums are determined by dwelling type (is it a single-detached home, a house with a basement tenant suite, or a condo?). Insurance companies also try to predict the kind and size of claim you might make in the future.
Here are some of the criteria insurance companies look at when calculating your premium.
The square footage of your home.
Contents and quality of construction.
The location of your home.
Distance to a fire hydrant.
Your insurance claims history.
The age of your roof.
Your home's plumbing.
Your home's electrical system.
The CAA property insurance advantage.
How to save money on home insurance coverage with CAA.
Your first line of defense against expensive home insurance premiums with CAA is to compare home insurance quotes online using a rate comparison website like LowestRates.ca. This will give you a significant advantage over those who just take the first price they're offered.
After you obtain an online home insurance quote from CAA, you could receive a number of discounts on your CAA home insurance policy, depending on which of the nine clubs you belong to. Each club offers different discounts with the purchase of an insurance policy.
Become a CAA Member: Members save 10% on any home insurance policy.
Loyalty Savings Bonus: Save 1% for every year you've had your CAA house insurance (up to an additional 10%).
Combine Home & Car: Members save by bundling home and car insurance and could receive free tire protection.
Deductible Options: Increasing the deductible can save you more on your home insurance premium.
Home Safety Systems: Systems like fire sprinklers, automatic water shut off, home security and other similar systems can qualify you for extra savings.
Remain Claims-Free: The longer you remain claims-free the more you can potentially save on your premium.
Age-related Discount: Your age could qualify you for more savings.
Mortgage-free discount: Having your home paid for in full can give you additional discounts.
New Home Discount: If the home you are purchasing is brand new, you can save more.
Discounts for Claims Prevention: If you invest in devices and materials (like hail-resistant roofing and sewer back-up protection) to protect your home from damage, CAA rewards you with more discounts.
Special Programs
Some of the clubs offer special programs for their members, like the following:
The Assistant - Exclusive to CAA, members have access to five helplines to offer support, guidance and advice in areas like health, pet health, legal matters, identity theft, home maintenance and more. Calls are unlimited!
CAA Tire Coverage - Bundling CAA Auto and Homeowners Insurance policies gives you complementary coverage for tire repairs and replacements due to damage caused by a road hazard.
Legal Expense Insurance - Legal fees can be high and can deter you from pursuing or defending your rights. CAA gives you legal expense insurance at no additional cost.
Identity Theft - Protecting your identity is important, just like protecting your home. CAA home insurance policyholders can purchase identity theft protection at a minimal cost.
What other endorsements can I get with CAA home insurance in Canada?
Water Coverage — CAA home insurance policies can be topped up with coverage for water damage, including overland flooding, sewer backup, and heavy rainfalls.
Home Equipment Breakdown Coverage — This is a form of additional coverage that you can buy for the breakdown of appliances in your home.
Service Line Coverage — This is an endorsement that protects you against damage to or failure of the service lines that run underneath your home.
Liability coverage — This is an extra form of coverage that protects you in the event that someone is injured on your property and tries to sue you for damages.
Is there an app?
There is an app for both Apple and Android users. Along with many features related to CAA's roadside assistance, you can also use the app to save your CAA home insurance agent's phone number or speak to them at the touch of a button. In addition, you can qualify member-exclusive savings and rewards at over 124,000 participating retail locations and services all across North America.
How to submit a home insurance claim with CAA.
If you need to contact CAA about a home insurance claim, you can reach all of the clubs via telephone, but hours vary: If you find yourself in a bind and need to file an emergency home insurance claim with CAA, some are open 24 hours a day, while others operate during business hours. Online claims reporting is available, but not to all club branches yet. Unfortunately, there is no central reporting centre for claims. Your broker or agent will be able to provide the contact information for your club's claims centre.
What other forms of insurance does CAA offer?
Other insurance:
CAA condo insurance
CAA tenant insurance (unfortunately, CAA doesn't offer landlord insurance)
CAA mobile and vacation homes insurance
CAA auto insurance
CAA travel insurance
CAA life insurance
CAA health & dental insurance
CAA pet owner's insurance
Interested? You can get a house insurance quote, and more, from CAA in just a few minutes. Complete the form above to get started.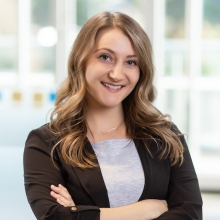 Lisa Coxon
About the Author
Lisa is an Editor and Writer for LowestRates.ca. Her work has appeared in Reader's Digest, Toronto Life, Canadian Living and TVO. As a child, she diligently hoarded the $50 bills that fell out of her Christmas cards. Adult Lisa is working hard to resurrect those stockpiling tendencies.