Compare the cheapest home insurance quotes in Ottawa for free.
Save up to 30% on Ottawa home insurance premiums with LowestRates.ca.
Get quotes from 50+ Canadian providers in 3 minutes.
Compare rates from Canada's leading home insurance providers

30,654

Canadians

have compared rates and saved money over the last 24 hours
November 23
5 stars amazing
5 stars amazing
Chris Companion
November 19
Simple and straightforward to use…
Simple and straightforward to use and instant quotes. Barb, one of Lowestrates ...
Nick
November 16
They got me the best rate and set me up
They got me the best rate and set me up with a great broker and insurance compan...
Rose
November 15
Excellent
Very happy to communicate with you
Muksitur Choudhury
November 12
Easy, simple and saves you money
Easy, simple and saved money - what more could you ask for?
Mark
November 11
Take a time and understand the situation
You took enough time to discuss the situation and made it best possible way
Suryakant Patel
November 11
Thank you I find out a little bit…
Thank you I find out a little bit cheaper rate
Someone in Canada
November 11
JR Kingdon was very helpful on the…
JR Kingdon was very helpful on the phone. He tried to get me a good quote. Unfor...
Iolanda Xavier
November 11
process was easy and professional
The process was easy and professional
James Robichaud
November 8
Everyone is great
Everyone is great. They got back as soon as I made the request. They did all to ...
customer
November 7
Very personable and very prompt getting…
Very personable and very prompt getting back to me and dealing with the insuranc...
Barbara Johnson
November 7
Super fast and helpful service from a…
Super fast and helpful service from a great broker
VAN LE
November 6
They were able to give me great service…
They were able to give me great service fairly quickly
Matthew DeWitt
November 5
Quick and easy results too save money
Quick and easy results too save money
John
November 4
Very helpful!!
Very helpful!!
Skylar Roberge
November 4
Excellent
Fast and efficient
JeanMarc Marchand
November 3
LowestRates.ca ROCKS
quick, easy and best of all saves people money I have referred at least a dozen ...
Rich Simo
November 1
The young man was very courteous and…
The young man was very courteous and professional. We didn't qualify due to low...
Teresa Penning
October 29
Good service by Barrett Sinider
Good service by Barrett Sinider
Kamran Butt
How comparing
home insurance

quotes works. Hint: it's free!
Share
First, we need to know about you and your home. It only takes 3 minutes, and it's 100% confidential.
Compare
Next, we'll show you quotes from 50+ Canadian providers. It's free, with no commitment.
Save
When you find the best quote, secure your Ottawa home insurance rate by talking to a licensed broker or agent.
Ottawa home insurance
Ottawa, Canada's capital, is a beautiful place to live, especially if you're into picturesque views with lots of trees and historical buildings. The city is also super clean, laid-back and family-friendly, radiating that 'small town charm.'
Even so, homeowners in Ottawa, who value their possessions and property, need home insurance to protect them from damage, theft or legal liabilities. Though home insurance is not mandatory for homeowners in Ottawa, it is often required by banks and mortgage lenders for financing your home. Even if you disregard mortgage, home insurance is still a good idea – given how big of an investment your home is.
The Financial Services Regulatory Authority of Ontario (FSRA) is the regulatory body for Ontario's property and casualty as well as the general insurance sector. Its role is to ensure that insurance providers and sellers are licensed, and follow the legislation for property and casualty insurance.
Different types of home insurance coverage in Ottawa
Homeowners seeking insurance in Ottawa should consider the diverse types of coverage available to them, including:
Building/property coverage: If you're concerned about the physical structure of your home and its ultimate protection, building coverage can take care of that. It covers things like the roof, walls, floors and sometimes fixtures. Structures attached to the home, like garages and sheds, are usually covered by this as well.

Contents: Inside your home are your possessions, including the day-to-day items you need to live, like clothes, furniture, electronics and so on. You'll want to do an inventory of your possessions and determine their value, if possible, in case claims are required. It's best to keep original receipts and photos of items in case a claim is necessary. More expensive items like fine art or jewellery can be insured separately through so-called 'riders' or 'endorsements' that single out these items due to their intrinsic value.

Personal liability: Damage or theft of possessions poses one type of risk, but what if you cause damage to a neighbouring home, or someone is injured on your property? Should a lawsuit occur, having personal liability coverage will save you money on legal fees and protect you from potential financial ruin.

Additional living expenses: In cases of extreme damage or a mass evacuation from a dangerous area, your home insurance can pay for additional living expenses (ALE). Depending on your policy, ALE will pay for temporary rent, transportation and food. ALE will not cover expenses if you move out for convenience purposes, say, during a renovation.
Commonly covered perils
House insurance protects your Ottawa home and its contents against a variety of unexpected perils. Most basic policies protect you against the following:
Fire damage

Break-ins and theft

Vandalism

Smoke damage

Falling objects

Civil unrest

Vehicle or aircraft impact

Explosions

Wind damage

Hail damage
Common optional endorsements/coverages
There are many optional endorsements that can be added to home insurance policies, including:
Overland water and sewer back-up: Many home insurance policies cover water damage, but typically not from sewer back-up or overland flooding. Sewer back-up covers water damage from overflowing drains, eavestroughs, sewer pipes, septic systems and sump pumps. Meanwhile, overland flooding covers water damage caused by bodies of water like rivers, which overflow onto dry land.

Earthquakes: Depending on where you live, damage from earthquakes can be a very real threat. It is not unheard of on the west coast, but east coasters are not necessarily safe either. According to the Insurance Bureau of Canada (IBC), there is a 5%-15% risk that a powerful earthquake will hit the area from the St. Lawrence River Valley to the Ottawa Valley, which includes Quebec City, Montreal and Ottawa.

Home-based business: Most home insurance policies should cover small amounts for possessions like books, tools or instruments. But if you're running a small business from home, you may want to consider this add-on to protect your equipment.

Identity theft: Every year, many Canadians fall victim to identify theft. Some Ottawa home insurance companies offer identity theft endorsements that can help with the cost of restoring your identity and credit rating.

Exceptions: Exceptions to home insurance coverage can often include things like mold, maintenance, pests and high-value items like art and jewellery (which were mentioned earlier as items that can be added to a policy through a rider).
How we find you the best home insurance in Ottawa.
Like with the rest of Canada, home insurance is not a legal requirement for Ottawa homeowners, but it's essentially a must-have. That's because most banks and lenders require mortgage holders to also have home insurance. And when you consider what homes represent — security, family, shelter, community — it's no wonder they need to be protected.
For many property owners, home insurance — which can also refer to condo and tenant insurance — can be confusing. What exactly does it cover? How much coverage do you need? How do you purchase coverage? That's where we can help. LowestRates.ca compares the insurance market for you and connects you with a qualified home insurance agent or broker serving Ottawa.
This ensures that you'll find the right amount of coverage, at the right price, for your property's unique needs.
This page will provide an overview of everything you need to know about purchasing home insurance in Ottawa, Ontario. Read along and make sure you're well-informed before taking out a policy to protect what's likely your most important investment.
When you're ready, take three minutes to compare home insurance rates in Ottawa. We'll show you home insurance quotes from 50+ Canadian providers. It's free and no-obligation and by shopping the market, you'll know that you'll have found the best price on home insurance in Ottawa.
Factors that determine your home insurance quote in Ottawa
Your home insurance policy will be customized to suit your needs and the property you're insuring.
Home insurance premiums are determined by dwelling type (is it a single-detached home, a house with a basement tenant suite, or a condo?). Insurance companies also try to predict the kind and size of claim you might make in the future.
Here are some of the criteria insurance companies look at when calculating your premium.
The square footage of your home.
Contents and quality of construction.
The location of your home.
Distance to a fire hydrant.
Your insurance claims history.
The age of your roof.
Your home's plumbing.
Your home's electrical system.
Risk factors for homeowners in Ottawa
Perils that are specific to Ottawa
Severe thunderstorms: Ottawa occasionally experiences severe thunderstorms, capable of causing torrential rainfall, hail, lightning, and even tornadoes or hurricanes.

Strong winds: Like much of the province, Ottawa is subject to strong winds that are capable of dangerous gusts of over 100km/h.

Earthquakes: While not a major risk in Ontario, earthquakes have been known to occur, and are actually most common in the Ottawa region. The damage from earthquakes can range from negligible to severe, and most home insurance policies will not cover any damage.

Overland flooding: Situated on the Ottawa River and near a number of other bodies of water, Ottawa is at risk of flash flooding. Overland flooding – which is now the primary reason for home insurance claims in Ontario – occurs when heavy rainfall or melting snow cause water sources to fill beyond their usual confines, spilling out into streets, homes, vents, and basements. Water damage can be very costly to repair, and most home insurance policies do not cover damage caused by backed-up sewers, overland flooding, or storm surges.

Extreme cold: As the world's coldest capital city, Ottawa is no stranger to exceptionally cold winters. It's not uncommon for the city to experience temperatures of -30 C, not including the wind chill. These frigid temperatures can cause ice damming, which is when a layer of ice melts and refreezes (also known as 'freeze-thaw' weather) causing water to seep into homes. Although ice damming is sometimes covered in basic home insurance policies, it's wise to always ask your broker if your home is protected against it. Extreme cold can also result in frozen pipes, which are also sometimes covered, but always ask your broker for details.
Perils property insurance won't cover in Ottawa
Unfortunately, not every unexpected peril that can impact your home is covered by basic home insurance. Here are a few events that usually require additional coverage:
Damage resulting from flash floods or overland flooding. Water damage resulting from burst pipes or overflowing toilets is usually covered, but additional coverage is typically required to protect against flooding.

Loss of high-value belongings. Most standard home insurance policies will cover some high-value items, but if the value of a specific item – think jewelry, artwork, watches, furs, etc. – exceeds your policy's limits, it won't be covered. So if you have anything especially valuable that you'd like covered, look into additional coverage.

Earthquake or landslide damage. Additional coverage against these incidents would need to be purchased separately.

Pest damage and infestations. Damage caused by insects, birds, rodents, bats, or skunks is considered to be part of home maintenance and is thus incumbent upon the homeowner to guard against.

General wear and tear. Homeowners are expected to keep their homes up to date and protect against deterioration. Therefore any wear and tear that results in home damage are not usually covered.

Home-based businesses. If you're running a business out of your home, you will most likely require additional coverage to ensure that your business-related items are protected, such as inventory, equipment, computers, software, and furniture.
See how our customers in Ottawa save big on home insurance.
Type of home
Location
Previous claims
Lowest rate
Average rate
Saved

Quote from November 30, 2023

Type of home

Detached 1,177 sq ft

Location

Ottawa

Previous claims

None

Lowest Rate

Average rate

Saved

Quote from November 30, 2023

Type of home

Townhouse 1,665 sq ft

Location

Ottawa

Previous claims

None

Lowest Rate

Average rate

Saved

$96/mth

$1,152/yr (59.00%)

Quote from November 29, 2023

Type of home

Detached 2,205 sq ft

Location

Ottawa

Previous claims

None

Lowest Rate

Average rate

Saved

$148/mth

$1,776/yr (54.00%)
Home insurance quotes are compared from CAA, Dominion Insurance, Duuo Insurance, Economical Insurance, Gore Mutual, Max Insurance, Pembridge, SGI, Square One Insurance, and Wawanesa Insurance.
Frequently asked questions about car insurance in Ottawa
How much is home insurance in Ottawa?
No insurer will ever provide you with an exact premium, as there are several factors that play a role in determining it. These factors are determined by your unique situation and needs, including your claims history, your home's location and so forth.
If you want hard numbers, use LowestRates.ca to find the cheapest Ottawa home insurance quotes from more than 50 of the area's top providers. We will put you in touch with a licensed broker, who can further assess your home insurance needs and make sure you get the coverage you require at the rate that works for you.
What kind of home insurance do you need in Ottawa?
Four basic types of homeowners insurance are available in Ottawa:
Comprehensive or All Perils - This is the most comprehensive coverage available, covering the home and its contents against all unexpected perils, excluding those uninsurable events mentioned in the section above (e.g., flood damage, loss of high-value items, earthquake damage, etc.).
Basic or Named Perils - This insurance covers your home and its contents against perils that have been listed in the policy. It's less costly than comprehensive coverage, but it also covers less.
Broad - This is in between 'comprehensive' and 'basic' policies. It covers some high-cost items — such as the structure of the house — in addition to certain named perils.
No-Frills - A no-frills policy offers basic coverage for properties that cannot normally be underwritten. Ask your broker if a no-frills policy is appropriate for your property.
Here are a few additional home insurance coverages available in Ottawa:
Fire department charges. Covers the fees charged by the fire department for visiting your property for an insured peril.
Mass evacuation. Covers the living expenses due to mandatory evacuation from your property.
Counterfeit money and cheques. Covers you if you unknowingly accept fake money or if one of your cheques is altered or forged.
Lock replacement. Covers the cost of replacing the door locks on your home if your keys are stolen.
Frozen foods. Covers the cost to replace frozen foods if your freezer breaks down.
What can you do to save on home insurance premiums in Ottawa?
The first step to saving on home insurance premiums in Ottawa is comparison shopping on sites like LowestRates.ca. A few clicks is all it takes to find the cheapest home insurance quotes from more than 50 of the area's top providers.
If you're looking to save even more, here's what else you can do:
Bundle: Bundling your home and auto insurance with one provider can save you money. They'll thank you for your business and loyalty with a reduced rate. It will also make it easier for you to file claims and make payments.
Guard against premium increases. Purchase an endorsement to protect yourself against a premium increase following a claim. These endorsements are typically referred to as 'claims protectors.'
Shore up your credit: A good credit rating is looked at favourably by home insurance providers. It shows you are reliable and a negligible risk. If your credit has been an issue in the past, talk to your provider and financial institutions to see how you can improve the score and (hopefully) reduce your home insurance premiums.
Deductible: The higher your deductible, the lower your Ottawa home insurance premium will be. By agreeing to pay more upfront for losses, your insurance provider reduces their own risk and passes that savings onto you.
Pay annually: Paying upfront, rather than month-to-month, saves your provider money by lessening their administrative burdens. This can lead to savings, which are passed down to you.
Security systems: Protecting your home with a security alarm, smoke detectors and good lighting ensures your home is safer and less vulnerable to break-ins, or damage. This reduced risk will help lower your premiums.
Regular maintenance: Whether new or old, your home will need regular maintenance to make sure it is free of damage and/or potential damage that can occur from neglect. Eaves and roof cleaning can help protect from leaks. Tree removal can prevent roots from damaging pipes. And plumbing and electrical work can prevent flooding or fires. A well-maintained home has fewer risks and can help save you money.
What are the best home insurance companies in Ottawa?
The best home insurance company in Ottawa is the one that suits your needs and meets your budgetary constraints. Because everyone's situation is personal and unique, you should research providers and their rates on sites like LowestRates.ca. Rest assured that our broker partners are vetted and maintain the highest standards of professionalism and trustworthiness.
Talk to a licensed broker or directly with your provider about their coverage. You can also find referrals through friends or trusted colleagues.
Each provider offering home insurance has unique coverages, features and pricing. LowestRates.ca only provides quotes from notable home insurance providers that Ottawa homeowners can trust.
What if I own a condo or rent? Can I still buy property insurance online?
Condo owners and tenants, who also require insurance can purchase it online. Condo insurance is similar to home insurance in that it protects your possessions from damage or loss and you from personal liabilities. Because your condo is a shared space, condo insurance policies also need to account for the unique risks associated with condo buildings.
Tenants in Ottawa can also purchase home insurance online and find cheap rates on sites like LowestRates.ca. Tenant insurance will cover contents and personal liability, while structural coverage will be the responsibility of the owner/landlord.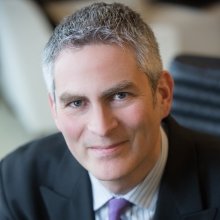 Joel Kranc
About the Author
Joel Kranc is an award-winning writer, author and journalist. Most of his experience lies within the institutional investment and financial services space. He also covers a variety of business topics for publications in North America and the UK.
*Shoppers in Ontario who obtained a property quote on LowestRates.ca from January to December 2021 saved an average of 28%. The average savings percentage represents the difference between the shoppers' average lowest quoted premium and the average of the second and third lowest quoted premiums generated by LowestRates.ca. Excludes tenant and condo insurance.