Compare the best home insurance quotes in Vancouver for free.
On average, Vancouver homeowners save hundreds of dollars per year by comparing quotes with us.
Get quotes from 50+ Canadian providers in 3 minutes.
Compare rates from Canada's leading home insurance providers
20,006

Canadians

have compared rates and saved money over the last 24 hours
September 22
Easy, fast and professional.
I got my home insurance through Lowest rates and had a great experience. Easy, f...
Aubree Campbell
September 22
Was pleasantly surprised by the prompt…
Was pleasantly surprised by the prompt response to my enquiry online. Hope it's ...
Mishu K
August 5
Received a call before I was even…
Received a call before I was even finished submitting information. Super fast se...
Robert Chiasson
August 4
Insurance Premiums
I got all the information I needed with the lowest Auto and Home insurance premi...
joseph almeida
August 4
Great service!
Great service!
Linda RitaOlivier
August 3
They respond very quickly
They respond very quickly. They are very understandable. The representative I sp...
Nuwara47
August 2
Quick efficient and very helpful 👌
Quick efficient and very helpful 👌
Khalilulla Razzaque
August 2
dick
Web page was quick and easy to use
Richard
July 30
Good experience was pretty quick
Good experience was pretty quick
Grant W.Murray
July 29
The agent was friendly
The agent was friendly, helpful and polite. All in all a good experience.
KaneezAla
July 29
Extremely simple
Extremely simple, and fast process.
JaniceGiannitti
July 26
excellent
excellent, professional service
SabinBaidoc
July 23
Very kind and helpful
Very kind and helpful
April Shannon
July 22
Easy to find easy to use website which…
Easy to find easy to use website which provided me with options.
Randall McLellan
July 22
Excellent service
Excellent service
Sven Zorz
July 21
They were great
They were great
ChristinaLain
July 21
Excellent pricing
Excellent pricing
pankaj joshi
July 16
I needed a quote for tenant insurance…
I needed a quote for tenant insurance and was able to find an amazing company wh...
Benjamin Bohnsack
July 10
Review for low rates
Lowest rate did send me to the desired rental insurance rates, which I was able ...
JOY cumberbatch
June 18
Fast service
I was on line researching home and auto insurance, at one point I clicked on the...
T. Thompson
May 28
I used lowestrates to find great rates…
I used lowestrates to find great rates for both my car insurance and for renter'...
Alexandre Williot
April 12
This website (LowestRates.ca) makes…
This website (LowestRates.ca) makes your decision on which insurance is the les...
Sabah Salih
March 30
every time i use lowest rates i get a…
every time i use lowest rates i get a good deal--so much for loyalty pricing wit...
Donald ADESCHAMPS
March 20
Real options to save
Lowest Rates. CA has been extremely helpful I've gone through my ups and downs b...
Amir Isakovic
March 15
Very good.
Very good, and the Rates you have stated is great. Please wait till I see the ba...
Ian Stevens
March 10
Good customer service
Good customer service
Lina Bella
March 4
Awesome and free!
Always use this site to find all types of insurance. I am yet to find better quo...
Jey
March 3
Great team and amazing communication…
Great team and amazing communication skills. Very straight forward to get an est...
Andre F MPereira
February 23
Hi your site was easy to use
Hi your site was easy to use . I had no problem to get answers to my questions. ...
Teresa Bourque
How comparing
home insurance

quotes works. Hint: it's free!
Share
First, we need to know about you and your home. It only takes 3 minutes, and it's 100% confidential.
Compare
Next, we'll show you quotes from 50+ Canadian providers. It's free, with no commitment.
Save
When you find the best quote, secure your Vancouver home insurance rate by talking to a licensed broker or agent.
How we find you the best Home Insurance in Vancouver
You can't drive a car in Vancouver — or anywhere in Canada — without auto insurance, but there's no law that requires you to get home insurance to live in your home. Just because it isn't mandatory doesn't mean that home insurance isn't important. A good policy will protect you against financial losses if your property or belongings are damaged or stolen. That's why finding the right home insurance in Vancouver, B.C. is so important.
Home insurance isn't just for people who live in houses, either. The term also refers to condo insurance.
In addition to the type of home you live in, your location (and the types of risks associated with it) is also something you need to take into consideration when you're choosing a policy. That's why we created this page: to walk you through the process of securing the right policy for your needs. Vancouver is a city with many unique benefits, but it also poses unique challenges. Below, we'll list the factors you'll need to consider when shopping for a home insurance policy in Canada's largest West Coast city.
And, if you're ready to secure a rate today, all you have to do is fill out a quote on LowestRates.ca to get started. Here at LowestRates.ca, you can compare home insurance quotes from Vancouver's top home insurance brokers and agents in just a few minutes.
See how much you could be saving on home insurance.
Type of home
Location
Previous claims
Lowest rate
Average rate
Saved

Quote from October 01, 2022

Type of home

Townhouse 1,500 sq ft

Location

Vancouver

Previous claims

None

Lowest Rate

Average rate

Saved

Quote from September 29, 2022

Type of home

Detached 1,346 sq ft

Location

Vancouver

Previous claims

None

Lowest Rate

Average rate

Saved
Factors that determine your home insurance quote in Vancouver
Your home insurance policy will be customized to suit your needs and the property you're insuring.
Home insurance premiums are determined by dwelling type (is it a single-detached home, a house with a basement tenant suite, or a condo?). Insurance companies also try to predict the kind and size of claim you might make in the future.
Here are some of the criteria insurance companies look at when calculating your premium.
The square footage of your home.
Contents and quality of construction.
The location of your home.
Distance to a fire hydrant.
Your insurance claims history.
The age of your roof.
Your home's plumbing.
Your home's electrical system.
Your home insurance questions, answered.
How much is home insurance in Vancouver?
It's difficult to say exactly what your home insurance price in Vancouver will be. Because insurance is such a customized product, the average cost of home insurance in Vancouver probably wouldn't be an indicator of what you'll pay. A more efficient way to get Vancouver home insurance estimates is to fill out a form on a comparison site like LowestRates.ca and see what companies are willing to quote you. Our site lets you compare home insurance quotes from 50+ of Canada's top insurance providers.
What perils are specific to Vancouver?
While property insurance in Vancouver doesn't differ greatly from property insurance in other cities, there are some specific risks to be aware of.
Earthquakes. In Vancouver, earthquakes are probably the biggest concern as far as natural disasters go. The city is typically pretty temperate weather-wise, but for decades experts have been warning that an earthquake could hit the West Coast — one that could reach a staggering magnitude of 9.0 on the Richter scale.
Tsunamis. While a major earthquake is guaranteed to cause major damage on its own, it is also likely to trigger another kind of natural disaster given Vancouver's proximity to the ocean: tsunamis. In Japan, which is also bound by the Pacific Ocean, a 9.0 magnitude earthquake in 2011 created tsunami waves that were 40 metres high. These waves helped trigger the Fukushima Daiichi nuclear disaster.
What risks does home insurance cover in Vancouver?
Generally speaking, house insurance in Vancouver will cover your:
Personal belongings (e.g., appliances, furniture, some electronics).
Additional living expenses (should you need to relocate for a period of time).
Personal liability, should you be sued for an injury sustained on your property.
Most home insurance coverage in Vancouver offer coverage for the following things:
The building itself.
Your belongings.
Any upgrades you make to your home.
Your personal liability (i.e., damages incurred should someone injure themselves on your property).
Living expenses if you are forced to leave your home due to damage caused by certain perils, like wildfires.
Depending on your circumstances, this may be enough home insurance for you to feel protected. But in the case it's not enough, insurers typically offer endorsements, add-ons or extra coverage, so you can tailor your policy to fit your needs.
Of course, exactly which risks your insurer is willing to cover also depends on which home insurance company you ultimately decide to go with.
Generally speaking, your home insurance coverage in Vancouver will include the following risks:
Fire.
Lightning.
Smoke damage (excluding fireplaces).
Theft.
Wind and hail.
Electrical current.
Explosion.
Vandalism.
Water damage.
Broken windows.
Falling objects (unless propelled by a landslide, avalanche, or earthquake).
What won't home insurance cover in Vancouver?
As mentioned before, earthquakes are a significant risk in Vancouver. And with earthquakes come a host of other concerns, including tsunamis.
Despite tsunami risk, you'll be hard-pressed to find a home insurance policy in Vancouver — and all of B.C. in fact — that will cover damage from saltwater flooding. It's much easier, on the other hand, to find coverage for freshwater damage. There are also a number of other things home insurance might not cover.
Unfortunately, home insurance doesn't protect against everything. Most home insurance providers in Vancouver won't cover:
Flooding.
Sewer Backup.
Earthquakes.
Landslides.
Damage from freezing outside the home.
Pollution.
Damage from insects and rodents.
Water damage caused by frozen or burst pipes in the winter.
Damage to property acquired illegally.
While flooding and sewer backup are not usually included in your home insurance coverage, our internal experts advise that you don't purchase a home insurance policy without these endorsements.
When it comes to personal condo insurance, here's what's usually not covered:
Water damage caused by flood or underground water.
Earthquakes and mudslides.
Damage caused by settling, deterioration, or contamination.
Damage caused by birds, rodents, insects, or domestic animals.
Bodily injury or property damage that is expected or intended by the insured.
Business activities.
What kind of home insurance do you need in Vancouver?
There are four different types of homeowners insurance in Vancouver:
Comprehensive - This type of home insurance policy offers the most coverage of all the options. It covers damage to your property and belongings against all standard perils except the ones that are only covered by additional endorsements (like earthquakes), or ones that are specifically excluded from most policies (events that can be attributed to the homeowner's lack of due diligence).
Basic or Named Perils - The name says it all. This type of home insurance policy is basic. It offers coverage for common perils, which include fire, lightning, theft, explosions, falling objects — but only if they're named in the policy.
Broad - Put simply, this type of policy falls somewhere between comprehensive and basic home insurance. It offers comprehensive coverage in the event the structure of your home is damaged, but will only offer basic coverage for the contents of your home.
No-Frills - This type of insurance is the most bare-bones type of coverage you can get. These policies typically only cover your home in the case of fire and a handful of other perils. People typically get no frills insurance when their homes have structural issues that make them ineligible for a basic policy. No frills insurance can protect what you have while you are making repairs; you can switch over to another type of policy once your home is up to your insurer's standards.
Again, the type of home insurance you'll want depends on your specific needs and your risk tolerance.
In Vancouver, getting an add-on for earthquake damage is recommended. But add-ons for flood damage, replacement cost coverage (i.e., coverage to help you rebuild your home after a total loss), or coverage for other structures on your property might also be good to consider. Ask your insurance agent or broker what they offer. It's important to note that purchasing extra coverage will likely increase home insurance premiums for Vancouver residents.
What can you do to save on home insurance in Vancouver?
The cost of living in Vancouver is among the highest in Canada. Every dollar counts, especially when it comes to a large annual expense like home insurance. There are several ways to save on home insurance:
Bundle your home and auto policies with the same insurer.
Raise your credit score.
Avoid making small claims.
Don't smoke.
Purchase a 'claims protector,' an optional product that will stop your premium from going up if you make a claim.
Install a home sprinkler system.
Install a home alarm system.
And of course, we're advocates for always shopping around and comparing quotes — never settle for the first quote you get.
Finding affordable home insurance in Vancouver doesn't have to be a struggle. Fill out a form on LowestRates.ca to view the best rates from the top providers across Canada.
What are the best home insurance companies in Vancouver?
There's no one insurance provider that provides the best home insurance rates to all Vancouver customers. What qualifies as the 'best' home insurance will differ for everyone: Vancouverites have different needs, risk profiles, and budgets. Always look for a plan that gives you the coverage you want at the lowest price.
That being said, there are some insurance companies that are popular and operate within Vancouver. It definitely wouldn't hurt to take a look at what they offer. These include:
Square One
Canadian Direct
BCAA
Aviva
Intact Insurance
What if I own a condo or rent? Can I still buy property insurance online?
You're in luck. ! LowestRates.ca can help you find coverage. offers policies to renters and condo owners. If you're in the market for either of these policies, you can actually fill out the property insurance form above and select the condo Condo Insurance or rentersRenters iInsurance option on the first page. If you're looking for more information about either of these products, feel free to visit either our dedicated Condo Insurance or Renters Insurance pages.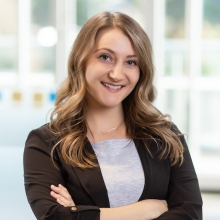 Lisa Coxon
About the Author
Lisa is an Editor and Writer for LowestRates.ca. Her work has appeared in Reader's Digest, Toronto Life, Canadian Living and TVO. As a child, she diligently hoarded the $50 bills that fell out of her Christmas cards. Adult Lisa is working hard to resurrect those stockpiling tendencies.