Compare Wawanesa home insurance quotes with other top insurance companies.
On average, Canadian homeowners save hundreds of dollars per year by comparing quotes with us.
Get quotes from 50+ Canadian providers in 3 minutes.
20,006

Canadians

have compared rates and saved money over the last 24 hours
Join the millions of Canadians saving money on home insurance
The first rule of saving money is to shop around for the best price. Make sure you're not overpaying for home insurance by comparing insurance providers before you settle on one. LowestRates.ca makes comparing multiple home insurance companies a snap. We don't sell insurance — we're completely independent — but we can show you which insurer is offering the lowest price. Just enter your postal code and in 3 minutes we'll show you rates from Canada's big banks and independent lenders. Best of all? It's free.
September 22
Easy, fast and professional.
I got my home insurance through Lowest rates and had a great experience. Easy, f...
Aubree Campbell
September 22
Was pleasantly surprised by the prompt…
Was pleasantly surprised by the prompt response to my enquiry online. Hope it's ...
Mishu K
August 5
Received a call before I was even…
Received a call before I was even finished submitting information. Super fast se...
Robert Chiasson
August 4
Insurance Premiums
I got all the information I needed with the lowest Auto and Home insurance premi...
joseph almeida
August 4
Great service!
Great service!
Linda RitaOlivier
August 3
They respond very quickly
They respond very quickly. They are very understandable. The representative I sp...
Nuwara47
August 2
Quick efficient and very helpful 👌
Quick efficient and very helpful 👌
Khalilulla Razzaque
August 2
dick
Web page was quick and easy to use
Richard
July 30
Good experience was pretty quick
Good experience was pretty quick
Grant W.Murray
July 29
The agent was friendly
The agent was friendly, helpful and polite. All in all a good experience.
KaneezAla
July 29
Extremely simple
Extremely simple, and fast process.
JaniceGiannitti
July 26
excellent
excellent, professional service
SabinBaidoc
July 23
Very kind and helpful
Very kind and helpful
April Shannon
July 22
Easy to find easy to use website which…
Easy to find easy to use website which provided me with options.
Randall McLellan
July 22
Excellent service
Excellent service
Sven Zorz
July 21
They were great
They were great
ChristinaLain
July 21
Excellent pricing
Excellent pricing
pankaj joshi
July 16
I needed a quote for tenant insurance…
I needed a quote for tenant insurance and was able to find an amazing company wh...
Benjamin Bohnsack
July 10
Review for low rates
Lowest rate did send me to the desired rental insurance rates, which I was able ...
JOY cumberbatch
June 18
Fast service
I was on line researching home and auto insurance, at one point I clicked on the...
T. Thompson
May 28
I used lowestrates to find great rates…
I used lowestrates to find great rates for both my car insurance and for renter'...
Alexandre Williot
April 12
This website (LowestRates.ca) makes…
This website (LowestRates.ca) makes your decision on which insurance is the les...
Sabah Salih
March 30
every time i use lowest rates i get a…
every time i use lowest rates i get a good deal--so much for loyalty pricing wit...
Donald ADESCHAMPS
March 20
Real options to save
Lowest Rates. CA has been extremely helpful I've gone through my ups and downs b...
Amir Isakovic
March 15
Very good.
Very good, and the Rates you have stated is great. Please wait till I see the ba...
Ian Stevens
March 10
Good customer service
Good customer service
Lina Bella
March 4
Awesome and free!
Always use this site to find all types of insurance. I am yet to find better quo...
Jey
March 3
Great team and amazing communication…
Great team and amazing communication skills. Very straight forward to get an est...
Andre F MPereira
February 23
Hi your site was easy to use
Hi your site was easy to use . I had no problem to get answers to my questions. ...
Teresa Bourque
How comparing
home insurance

quotes works. Hint: it's free!
Share
First, we need to know about you and your home. It only takes 3 minutes, and it's 100% confidential.
Compare
Next, we'll show you quotes from 50+ Canadian providers. It's free, with no commitment.
Save
When you find the best quote, secure your rate by talking to a licensed broker or agent.
Meet Wawanesa home insurance.
Wawanesa, or The Wawanesa Mutual Insurance Co., was founded in Wawanesa, Man. in 1896 and is now headquartered in Winnipeg.
Wawanesa is considered one of the top 10 property and casualty insurance companies in Canada, but initially, founders Alonzo Fowler Kempton and Charles Kerr launched it as a mutual insurance company for farmers. 
According to Wawanesa's company history, Kempton realized that the Western settlers faced numerous natural disasters including drought, fires and hail as well as the high cost of transportation, equipment damage and fire damage.
Kempton, who was already an insurance salesman, wagered that farmers wouldn't have as much difficulty paying their premiums if they weren't required to cash in until after the harvest.
About 20 local farmers invested $20 each to help finance Kempton and Kerr's idea, and in September 1896, Wawanesa came to be.
Wawanesa serves Canada, California, and Oregon. It also has a history of maintaining ties to the farming community and has been known to forgive a debt or two.
According to Wawanesa, a Quebec man sent the company eight post-dated cheques for $368, which was tied to a fraudulent auto accident claim. A company representative found the man, who was the unfortunate victim of two industrial accidents and living with his wife and seven children in what was described as a shack. The representative relayed the man's circumstances to the company, which in turn forgave the debt.
Looking for home insurance? Compare Wawanesa with other leading Canadian insurance companies on LowestRates.ca.
How consumers review Wawanesa home insurance.
Province
User satisfaction rating
Atlantic/Ontario

 

 

 

 

 

Quebec region
—
Western region

 

 

 

 

 
Factors that determine your home insurance quote
Your home insurance policy will be customized to suit your needs and the property you're insuring.
Home insurance premiums are determined by dwelling type (is it a single-detached home, a house with a basement tenant suite, or a condo?). Insurance companies also try to predict the kind and size of claim you might make in the future.
Here are some of the criteria insurance companies look at when calculating your premium.
The square footage of your home.
Contents and quality of construction.
The location of your home.
Distance to a fire hydrant.
Your insurance claims history.
The age of your roof.
Your home's plumbing.
Your home's electrical system.
The Wawanesa home insurance advantage.
How can I save money on Wawanesa property insurance?
In order to save money on Wawanesa homeowners insurance, you should start by comparing Wawanesa's rates against those of its competitors. You can do that using LowestRates.ca, where you can obtain a personalized quote online for Wawanesa home insurance. 
For additional discounts, Wawanesa encourages potential and current clients to contact an insurance agent. That said, the most common discount Wawanesa offers is a bundling option with auto insurance. When you bundle auto and home insurance together, you could get a discount on your Wawanesa home insurance policy or auto policy.
What are some special programs available in Canada with Wawanesa home insurance? 
Wawanesa offers standard home insurance coverage but there are several unique offerings as well:
Watercraft coverage - If you have watercraft stored on your property such as a boat, trailer or other types of watercraft, your Wawanesa policy will cover the damage done to them while they're on your property.
Spoiled food - If you suffer a blackout for an extended period of time, your Wawanesa policy may cover the cost of food that goes bad during this period. You will need to maintain your fridge to qualify but this is useful for people who live in areas that could experience blackouts due to hurricanes or wildfires.
Dog bites - No one wants to experience a bite or to have their furry best friend bite someone on their property. Home insurance from Wawanesa offers coverage as a result of dog bites including medical bills, lost wages and pain and suffering.
Contents protection - Should you lose your home to a wildfire, your policy will help cover the cost of replacing furnishings. Once you get a house insurance quote from Wawanesa using LowestRates.ca, you can speak to a broker to find out the limits of this coverage.
Riots and vandalism - If your home is damaged as a result of a riot, at Wawanesa you may be covered for the replacement. This includes broken windows, broken locks and destroyed landscaping.
If you want coverage for water damage, Wawanesa home insurance offers an endorsement called Water Defence Coverage that you can purchase, which will protect you from things like overland flooding. 
Is there an app?
Technically, yes — but it's only available to consumers in the United States.
How to submit a claim with Wawanesa home insurance
Great customer service is integral to Wawanesa home insurance's mandate. In the event of an emergency, Wawanesa home insurance  can be reached at 1-844-WAWANESA (929-2637).
Hours of availability: 24/7
If you need to contact Wawanesa home insurance for any other reason, information, check out their website to find out the right number to call based on the province you live in. The head office information is below:
Wawanesa home insurance phone number for executive office in Winnipeg: 1-204-985-3923
Hours of availability: Monday to Friday, 8:15 to 4:00 PM (Central time)
What else does Wawanesa Insurance do?
If you're a renter, Wawanesa offers tenant insurance. And if you happen to live in a condo building, Wawanesa offers condo insurance, too.
Unfortunately for landlords, Wawanesa doesn't offer landlord insurance, but it does offer short-term rental insurance if you plan to rent out your space using Airbnb, for instance.
In addition to house insurance, Wawanesa also provides a variety of other services. These include:
Auto insurance
Farm coverage
Commercial business coverage
Life insurance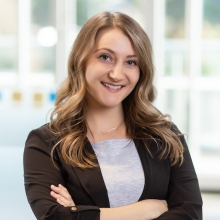 Lisa Coxon
About the Author
Lisa is an Editor and Writer for LowestRates.ca. Her work has appeared in Reader's Digest, Toronto Life, Canadian Living and TVO. As a child, she diligently hoarded the $50 bills that fell out of her Christmas cards. Adult Lisa is working hard to resurrect those stockpiling tendencies.