Compare the best home insurance quotes in Calgary for free.
On average, Calgary homeowners save hundreds of dollars per year by comparing quotes with us.
Get quotes from 75+ Canadian providers in 3 minutes.
Compare rates from Canada's leading home insurance providers

35,032 Canadians
have compared rates and saved money over the last 24 hours
What our users say:
June 22
Highly recommended
Excellent customer service. Was very patient and answer my customers toughly. Fo...
Karan Parmar
June 18
Chelsea was very helpful
Chelsea was very helpful, answered all my questions and set me up hassle free. S...
Chris
June 14
its the easiest thing in the world to…
its the easiest thing in the world to find insuance that isn't going to burn the...
ann watson
June 11
Very nice broker
Very nice broker. Good service. Found a great deal.
Meredith Berggren
June 5
Awesome work
wow what an awesome rep. He did up everything, extremely fast and was very under...
Delroy Paul
May 26
Quick service
Quick service, good price
dl
May 22
Imad Harrouk was great !
Imad Harrouk was great ! intelligent well spoken professional polite a perso...
james bannon
May 21
Imad Harrouk helped me get the best…
Imad Harrouk helped me get the best home and auto bundle insurance quote. He was...
Amanda Moskowitz
May 20
Excellent !!! Very competitive rates !!
Excellent customer services also they have very competitive rates !!
Eliza Gallant
May 18
I was treated fairly and walked through…
I was treated fairly and walked through my purchase.I enjoyed the agent was exce...
paul neville
May 17
Highly Recommended !
I spoke with Mr. Imad Harrouk of DirectRate for quotes on my car and condo insur...
HL
May 14
Highly recommend
Great experience, simple to use and they gave me a lot of options at prices that...
Chandra Wilson
May 13
Amazing service
Amazing service, Sonia is patient and helpful. Can not complain. I am happy with...
Miroslav Adalbert Elias
May 12
Meghan Ford helped me and she was…
Meghan Ford helped me and she was amazing. I saved $160/month between home and a...
Bruce
May 11
Easy
Easy, clear and fast. Very effective.
Rene Izquierdo de la Cruz
May 6
Sonia was very helpful and nice…
Sonia was very helpful and nice throughout the whole process. She got me the bes...
Ali Al-Rubayee
May 6
I got a hassle-free quick quote from…
I got a hassle-free quick quote from good insurance companies. This site is very...
Sisil
May 6
Very friendly and professional
Very friendly and professional. She always try to help. Really appreciate.
Binod Shrestha
May 5
Imad was extremely helpful and patient…
Imad was extremely helpful and patient with all our requests. He listened to our...
Guy St-Pierre
May 5
He was so amazing
He was so amazing. He went out his way to help me. He deserves a raise Very po...
Shahin Abbaskhan
April 27
Great rates!
Ryan was very helpful and polite.He went all out to find me the best rate. He wa...
Linda Shelton
April 22
Wonderful experience!!!
My call started off with simple inquiries about the quote i recieved. I spoke wi...
emily murray
April 22
The service was excellent
The service was excellent. Emad provided awesome service for me.
John Bowden
April 19
Fast and professional customer service
Fast and professional customer service. All of my questions were answered and I...
P COSTANTINI
April 16
Chelsea was very helpful and a pleasant…
Chelsea was very helpful and a pleasant person to deal with.
Keith Tarala
April 16
Daina is very professional and very…
Daina is very professional and very helpful! Helped me find auto and home insura...
Mark
April 15
Amazing Service
Daina was amazing so quick and easy and explained everything so so well! I was ...
Tara Schaffner
March 30
You will be hard pressed to find an…
You will be hard pressed to find an online service as accurate, fast, and easy t...
Frederick Armentia
How comparing
home insurance

quotes works. Hint: it's free!
Share
First, we need to know about you and your home. It only takes 3 minutes, and it's 100% confidential.
Compare
Next, we'll show you quotes from 75+ Canadian providers. It's free, with no commitment.
Save
When you find the best quote, secure your Calgary home insurance rate by talking to a licensed broker or agent.
How we find you the best home insurance in Calgary.
Unlike auto insurance, home insurance isn't something that you technically need to have, as it's not mandatory in Calgary, nor is it required under Canadian law.
But there are many reasons why getting home insurance is a smart move, the most basic of which is that you will receive financial compensation if fire or natural disasters damage your home. The amount you've spent on your home is almost certainly much more than you'll ever spend on a car. So why protect one and not the other? That's why finding the right home insurance in Calgary, Alberta is so important.
Because Calgary homeowners are such a diverse group, there's more than one option when it comes to home insurance, depending on whether you're a homeowner or a condo dweller. Location is another factor that impacts what kind of home insurance is available to you and what you need from a home insurance policy.
That's why this page will focus on one city — Calgary — and what home insurance options you should consider if you live there. Every city has its own unique set of perks and challenges and Calgary, with its long, frigid winters and Chinook winds, is no different.
Here at LowestRates.ca, you can compare home insurance quotes from Calgary's top home insurance brokers and agents in just a few minutes. All you have to do is select your preferred quote, and an Calgary home insurance provider will be in touch to help you secure it. Not ready to fill out a form? No problem. We answer some of the biggest questions you may have below.
See how much you could be saving on home insurance.
Type of home
Location
Previous claims
Lowest rate
Average rate
Saved

Type of home

Detached 2,116 sq ft

Location

Calgary

Previous claims

None

Lowest Rate

Average rate

Saved

Type of home

Detached 3,200 sq ft

Location

Calgary

Previous claims

None

Lowest Rate

Average rate

Saved
Factors that determine your home insurance quote in Calgary
Your home insurance policy will be customized to suit your needs and the property you're insuring.
Home insurance premiums are determined by dwelling type (is it a single-detached home, a house with a basement tenant suite, or a condo?). Insurance companies also try to predict the kind and size of claim you might make in the future.
Here are some of the criteria insurance companies look at when calculating your premium.
The square footage of your home.
Contents and quality of construction.
The location of your home.
Distance to a fire hydrant.
Your insurance claims history.
The age of your roof.
Your home's plumbing.
Your home's electrical system.
Your home insurance questions, answered.
How much is home insurance in Calgary?
It's difficult to say exactly what your home insurance price in Calgary will be. Because insurance is such a customized product, your costs will depend on the home insurance company in Calgary you choose to work with. Furthermore, the average cost of home insurance in Calgary probably wouldn't be an indicator of what you'll pay. Home insurance rates will vary based on the age, construction, wiring and other items based in and around your home.
One of the fastest ways to get a Calgary home insurance estimate is to fill out a form on a rate comparison site like LowestRates.ca. The details of your circumstance — your home's location in Calgary, your risk tolerance, your deductible — play a major part in determining your home insurance rate. Also, home insurance companies underwrite risk differently. Insurance companies now weigh hundreds of factors to determine your premium, resulting in wide price variations. Rate comparison sites like LowestRates.ca simplify the process for you. We compare the home insurance market in Calgary and show you rates from 15+ home insurance companies.
What perils are specific to Calgary?
While property insurance in Calgary doesn't differ greatly from property insurance in other cities, there are some specific risks to be aware of.
Freezing temperatures. Winter temperatures in Calgary can dip well well below freezing, which can lead to frozen pipes, cracks in the structure of your home, and more.
Snow. Snow in Calgary can start falling as early as September, and typically does not stop until April or May. Anyone who's had to shovel snow will know that the white stuff only seems light until you have to lift it, and harder-to-clean places like your roof will likely suffer as it accumulates through the fall, winter, and spring.
Flooding. Much of Alberta was ravaged by catastrophic floods after an especially heavy rainstorm in 2013, resulting in the displacement of 100,000 people. As the province's largest city, Calgary was hit especially hard, making it clear that the city is prone to large-scale flooding.
What does home insurance cover in Calgary?
Generally speaking, house insurance in Calgary will cover the following things: the property itself, your belongings, any upgrades you make to your home, and living expenses if you are forced to temporarily live elsewhere due to damage caused by certain perils (like wildfires). It'll also cover something that insurance companies call "personal liability" — i.e., the expenses incurred if someone injures themselves on your property.
Depending on where you live and what your building is like, a standard policy may be enough to meet your needs. If you live in Calgary, though, you'll want to make sure your insurance also covers two things — flood damage and damages from the weight of ice and snow — which may or may not already be built into your policy. Double check with your broker or insurance agent. If these things are not already covered, you may be able to get the coverage as add-ons. And of course, if you think your home is vulnerable to other perils, too, find out if your home insurance company offers add-ons for those circumstances as well.
Weight of ice, sleet and snow coverage offers financial protection in case your roof is damaged or caves in from ice, sleet or snow accumulation. Meanwhile, flood coverage gives you financial protection if your home is damaged from a flood.
Home insurance companies may offer you different protections based on what kind of policy you get. Always review any policy before you buy it to make sure that it'll cover your needs.
Generally speaking, your home insurance coverage in Calgary will include the following risks:
Fire.
Lightning.
Smoke damage (excluding fireplaces).
Theft.
Wind and hail.
Electrical current.
Explosion.
Vandalism.
Water damage.
Broken windows.
Falling objects (unless propelled by a landslide, avalanche, or earthquake).
What risks won't home insurance cover in Calgary?
Most home insurance providers in Calgary won't cover two kinds of risks: uninsurable perils and optional risks:
Uninsurable perils are predictable events that aren't covered by insurance. That's because the odds are high for a payout. An example of perils that may not be covered is your roof caving in because you neglected it.
Optional risks are those that aren't covered but you can buy insurance for them. These would include sewage backup, overland flooding, or earthquakes.
In general, home insurance policies won't cover damage that materialized because you've neglected regular maintenance. You won't be able to use your ice, sleet and snow coverage, for example, if your roof was in bad shape to begin with.
Something else to keep in mind is that different coverages can go by the same name. Flood coverage from one company may offer you protection for a wider range of circumstances than flood coverage from another company. Many insurance companies, for example, will only cover damages that resulted from freshwater flooding, not saltwater flooding. Talk to your broker or insurance agent, or review your policy, to understand which perils you are definitely covered for.
What kind of home insurance do you need in Calgary?
Standard homeowners insurance in Calgary comes in four different forms: comprehensive, basic, broad, basic and no frills.
Comprehensive - This type of home insurance policy offers the most coverage of all the options. It offers financial protection for your property and belongings in all circumstances, except ones that are specifically excluded (usually predictable events).
Basic - This policy covers common perils, but only ones that are explicitly named in the contract. This includes, but is not limited to: fire, lightning, theft, explosions, and falling objects.
Broad - A policy that falls somewhere between comprehensive and basic insurance in terms of how much coverage it'll give you. This type of insurance offers comprehensive coverage — meaning coverage that will be available in most circumstances — if certain things, like your property, get damaged. It will offer basic coverage for your home's contents.
No frills - This policy typically only covers your home in the case of fire and a handful of other perils — making it the most bare-bones policy you can get. People typically get no frills insurance when their homes have structural issues that make them ineligible for even a basic policy. No frills insurance can protect your property and belongings while you are making repairs. You can, and probably should, switch over to another type of policy once your home is up to your home insurance company's standards.
When buying a policy, ask your broker or insurance agent about add-ons you can buy to tailor your policy to your unique needs. Additional or optional coverage can be purchased for things like sewer backup, flooding, earthquakes, fine jewelry and home-based business equipment. These will top up the limits on these items in your regular home insurance policy. Purchasing extra coverage will likely increase home insurance premiums for Calgary residents, but it will also ensure that your assets are adequately protected.
What can you do to save on home insurance in Calgary?
Living in a major city can be expensive, but finding cheap home insurance in Calgary can help you cut costs. You may have come across the term "bundling" while researching your insurance options. It refers to the practice of buying several types of insurance from a single company (e.g., home and auto). When you buy a "bundle" of insurance policies from one insurance company, that provider will likely give you a discount — and help you save cash in the long run.
Finding affordable home insurance in Calgary doesn't have to be a struggle. Whatever your method of securing home insurance coverage, comparison shop before you buy so you can compare current home insurance rates from Calgary providers.
What are the best home insurance companies in Calgary?
There's no one insurance provider that provides the best home insurance rates to all Calgary customers because everyone's home insurance needs are different.
Finding an Calgary home insurance quote online can be the fastest way to get in touch with the right provider that suits your needs.
What if I own a condo or rent? Can I still buy property insurance online?
You're in luck. LowestRates.ca offers policies to renters and condo owners. If you're on the market for either of these policies, you can actually fill out the property insurance form above and select the Condo Insurance or Renters Insurance option on the first page. If you're looking for more information about either of these products, feel free to visit either our dedicated condo insurance or renters Insurance pages.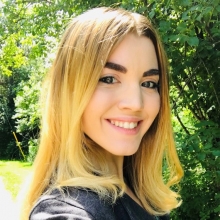 Jessica Vomiero
About the Author
Jessica is the former Associate Editor for LowestRates.ca. Before joining the team, Jessica worked as a National Online Journalist with Globalnews.ca and previously spearheaded the launch of the Business Section at one of Canada's largest technology websites, MobileSyrup.