Compare the best home insurance quotes in Calgary for free.
Compare the lowest Alberta property insurance rates, save an average of 38%.*
Get quotes from 50+ Canadian providers in 3 minutes.
Compare rates from Canada's leading home insurance providers

20,526

Canadians

have compared rates and saved money over the last 24 hours
September 21
Promp response upon filling…
Promp response upon filling questionnaires,courteous representative.
arturo morales
September 21
They were really quick
They were really quick, and very helpful.
Katrina
September 20
On rate
The rates are very interesting
Georges Joseph
September 19
Very skilled people
Very skilled people Answered all my questions
Mike Walter
September 19
Helpful and go me a great low rate on my insurance
I was looking around for insurance for a bit, but with lowestrates it was drasti...
Nicholas
September 19
Amazing company.
Very professional company. So easy to use 5 ⭐️
Paul
September 15
well informed agent and fast respond.I…
well informed agent and fast respond.I can say one of the better one in the indu...
aj azma
September 15
The service was fast and easy
The service was fast and easy, the word came back way lower than what I was payi...
Lorne Caul
September 14
Fast response
Fast response, great price!
Thuan Nguyen
September 10
The representative was very sweet and…
The representative was very sweet and understanding.
Faouzi Idrissou
September 9
responsive to what I need was calling…
responsive to what I need was calling me while I was still on the website, I tho...
Curtis Leong
September 9
They show lower rates than my insurance…
They show lower rates than my insurance company I have been with for over 30 yea...
Ingeborg Hahn
September 9
Convenient way to do something that can…
Convenient way to do something that can be a pain in the b.... Thank you
Rick
September 8
I received all the information i was…
I received all the information i was interested in. Very nice service.
Wlodzimierz Wojtysiak
September 8
Most of the staff was very prompt and…
Most of the staff was very prompt and knowledgeable. The online application is e...
Karen Hall
September 7
Easy to use and call back promptly
Easy to use and call back promptly
Donna DAmore
September 6
Very helpful
The company is doing great. They tell you what is the best for you to do
Susan Paradero
September 3
Great Service! …
The person I spoke with was incredibly helpful and very polite. He was also pati...
Catherine White
Calgary home insurance
Unlike auto insurance, home insurance is not legally required in any province or territory. However, most mortgage lenders require prospective borrowers to purchase it.
Getting home insurance is also good for your own peace of mind. Climate change is causing more severe weather, and it's happening more frequently. In Calgary especially, flooding, forest fires, and torrential hailstorms have resulted in millions of dollars of damage. Home insurance can help you avert financial disaster if one of these perils strikes your neighbourhood.
Home insurance covers the structure of your home and its contents. Still, there are other surprising things that it covers: spoiled food, lawsuits from people who have injured themselves on your property, identity theft, counterfeit cheques or money, theft in dorm rooms, and even the cost of lock replacement.
Who regulates the home insurance industry in Calgary?
Home insurance prices are unregulated in Calgary and across the country. This is different from auto insurance, which is very tightly regulated, and where insurers need approval from a government body before they can increase their prices.
Premiums are one of the primary sources of revenue for insurance providers, with the second being investments. Insurance companies raise premiums when the return on investments is low, and claims are high. They let the free market dictate the prices they charge, as they don't need to ask permission from a regulatory body before they increase rates. Home insurance prices grow faster than auto insurance prices.
While home insurers may be free to let the market dictate prices, they still need to follow the legal framework set out in the Alberta Insurance Act.
They are also overseen by a few regulatory watchdogs at two levels of government. The Insurance Companies Act is the primary legislation governing all federally incorporated or registered insurance companies in Canada.
The Office of the Superintendent of Financial Institutions (OSFI) regulates home insurance companies' solvency and financial soundness.
The Alberta Superintendent of Insurance licenses insurance companies, regulates insurance products and market conduct (underwriting, rating, claims, and marketing practices), and oversees the solvency and financial soundness of the companies incorporated in their province.
Finally, if you have a complaint about your home insurance provider, you can file it with the provider's ombudsperson. The Alberta Superintendent of Insurance maintains a list of all the dedicated ombudspeople. If you're unsatisfied with the outcome, there is a national organization, the General Insurance OmbudService.
Different types of home insurance coverage in Calgary
A basic home insurance policy covers a wide range of scenarios.
Property coverage
Home insurance will help pay to repair your home if it is damaged by an insurable event. It will only pay for the replacement costs, like materials and labour — market value isn't factored into claim settlements.
Contents
Personal effects are also covered by home insurance, depending on the level of protection you purchase. Valuable items like jewelry and art are not often covered by home insurance policies; you will have to request additional coverage for these items.
Additional living expenses
Home insurance will pay for temporary accommodations if your home is damaged by an insurable peril, like a forest fire. It will also pay to replace your food if the food in your fridge spoils due to power outages.
Types of home insurance policies
Comprehensive coverage:
Comprehensive insurance is the most extensive (and expensive) home insurance product you can buy.
Your home and its contents are protected from all insurable risks. Uninsurable perils are not covered by any insurance policy. These refer to losses that could have been avoided if the proper precautions had been taken. For example, you can't get coverage for flood damage if your house was built on a flood plain.
Perils such as earthquakes and sewer backup are not automatically included in a comprehensive policy, but you can buy coverage for them separately.
Broad home insurance
A broad home insurance policy provides all-perils coverage to your home (the structure) and named perils coverage to your contents. Some home insurance providers refer to it as 'standard' home insurance.
Basic home insurance
The least amount of coverage available. Usually recommended for uninhabitable buildings – like a home construction project in the works.
It only protects you against the perils you name in your policy. If a peril isn't stated in your policy, you're not covered for it. Also known as a limited or no-frills policy.
Common home insurance add-ons and endorsements
Optional add-ons increase your coverage against specific perils. These are some of the most common ones you can purchase for your Calgary home.
Flood protection: This is the most important coverage you can get – and it's not included as an insured peril in a base policy. This coverage is especially important for Calgary homeowners, who have lived through widespread major flooding in recent years. It's often difficult to know whether you live on a floodplain. The best course of action is to assume you do. There are two types of flood coverage, and you should consider adding both to your policy.

Overland water:

Protects against damage caused by water entering through the foundation, basement floors, or walls. It covers water from rivers, lakes, and other bodies and melting snow.

Sewer backup:

This covers you when a sewer line backs up into your home, often causing massive damage to your basement and your health. Sewer backups are becoming more common due to climate change, so purchasing coverage against them is a good idea.

Earthquake: It is possible to add earthquake coverage to your policy. Earthquakes are excluded from base insurance policies, but you can get coverage for loss or damage to your property due to one. It could be a good idea if you live in a region where earthquakes are known to happen, such as in some parts of Ontario, B.C., and Quebec. Earthquakes happen in Alberta – most occur along the Rocky Mountains and the B.C. border – but they are rare. If you own a home in the foothills of the Rockies or in B.C., perhaps consider getting earthquake coverage.
Endorsements are insurance coverages that do more than increase the list of things you're covered against; an endorsement amends the terms of your policy. So, your base policy might exclude something, but an endorsement will override it. Endorsements can also be used to lower your premium in the case of glass breakage endorsement. These are some of the most common endorsements available for purchase in Alberta.
Personal articles endorsement: Increases the coverage for articles that don't have enough coverage in your base policy. You have to create an itemized list and present it to your insurance provider, who will add it to your policy.
Jewellery endorsements: You can purchase additional coverage for jewellery if your base policy does not cover its entire value. It will help you replace your item if it is stolen.
Home business extension coverage: A must if you run a business and keep inventory or equipment in your home. This endorsement provides additional coverage.
Glass breakage deductible: You can reduce coverage for glass repair in your base policy. This endorsement is available because it's usually cheaper to pay out of pocket for glass replacement than to pay the insurance deductible (and to have a minor claim on your insurance history).
Common exclusions
There are some scenarios that a home insurance policy will never cover.
Vacancy: If you leave your home vacant for 30 days or more and damage to your property occurs during that time, your insurance policy will not cover your claim. Your insurance may also be rendered void.
Existing damage: You will not get coverage if there are significant issues with your home that could have been prevented had precautions been taken.
Living in an area known to be a flood plain: You may not be able to purchase home insurance if you live in a place known to regularly flood.
Some scenarios are listed as exclusions, but there are optional insurance products you can add that will cover you.
Renter-inflicted damage: A typical home insurance policy doesn't include protection against damage caused by renters. You need to purchase landlord insurance to be covered against that.
Earthquake: Insurance companies list this as an exclusion, but you can purchase optional coverage that will reimburse you for damage caused by the ground shaking.
Flooding: In some instances, you can purchase insurance for flooding. If your provider hasn't approved you for home insurance, you can and likely should purchase insurance against sewer backup and overland flooding.
What kind of home insurance do you need in Calgary?
Standard homeowners insurance in Calgary comes in four forms: comprehensive, basic, broad, basic and no frills.
Comprehensive - This home insurance policy offers the most coverage of all the options. It provides financial protection for your property and belongings in all circumstances except ones that are expressly excluded (usually predictable events).
Basic: This policy covers common perils but only ones explicitly named in the contract. This includes, but is not limited to, fire, lightning, theft, explosions, and falling objects.
Broad: A policy that falls between comprehensive and basic insurance regarding how much coverage it provides. This type of insurance offers comprehensive coverage if your home's structure is damaged. It will provide basic coverage for your home's contents.
No frills: This policy typically only covers your home in the case of fire and a handful of other perils — making it the most bare-bones policy you can get. People usually get no-frills insurance when their homes have structural issues that make them ineligible for even a basic policy. No-frills insurance can protect your property and belongings while making repairs. You can, and probably should switch over to another type of policy once your home is up to your home insurance company's standards.
When buying a policy, ask your broker or insurance agent about add-ons you can buy to tailor your policy to your unique needs. Additional or optional coverage can be purchased for things like sewer backup, flooding, earthquakes, fine jewelry and home-based business equipment. These will top up the limits on these items in your regular home insurance policy. Purchasing extra coverage will likely increase home insurance premiums for Calgary residents. Still, it will ensure that your assets are adequately protected.
How we find you the best home insurance in Calgary.
Unlike auto insurance, home insurance isn't something you technically need to have; it's not mandatory in Calgary, nor is it required under Canadian law.
But there are many reasons why getting home insurance is a smart move, the most basic of which is that you will receive financial compensation if a fire or natural disaster damages your home. The amount you've spent on your home is almost certainly much more than you'll ever spend on a car. So why protect one and not the other? That's why finding the right home insurance in Calgary, Alberta, is so important.
Because Calgary homeowners are such a diverse group, there's more than one option for home insurance, depending on whether you're a homeowner or a condo dweller. Location is another factor that impacts what kind of home insurance is available to you and what you need from a home insurance policy.
That's why we're focusing on one city — Calgary — and what home insurance options you should consider if you live there. Every town has its unique set of perks and challenges. With its long, frigid winters and Chinook winds, Calgary is no different.
Here at LowestRates.ca, you can compare home insurance quotes from Calgary's top home insurance brokers and agents in just a few minutes. All you have to do is select your preferred quote, and a Calgary home insurance provider will be in touch to help you secure it. Not ready to fill out a form? No problem. We answer some of the biggest questions you may have below.
Factors that determine your home insurance quote in Calgary
Home insurance premiums are determined by dwelling type (is it a single-detached home, a house with a basement tenant suite, or a condo?). Insurance companies also try to predict the kind and size of claim you might make in the future.
Here are the criteria insurance companies look at when calculating your premium.
The square footage of your home: The larger the home, the more it will cost to repair. There's just more space to cover and likely more content.
Contents and quality of construction: Valuable contents will cost more to replace, as will a house built with high-end materials and specialized labour.
The location of your home: If your area is known for theft or vandalism, then that increases the likelihood you'll file a claim for one of those risks in the future. Your insurance company will take it into account.
Distance to a fire hydrant: Living close to a fire hydrant shaves off valuable seconds in an emergency; the closer you are, the sooner firefighters can start dousing flames.
Your insurance claims history: Homeowners whose claims history is brief get preferred rates. Home insurance claim settlements are getting more expensive, and home insurance companies are looking to ensure they don't financially overextend themselves.
The age of your roof: The roof is one of the most critical components preserving the structural integrity of your home.
Your home's plumbing: Home insurance covers sudden and unexpected plumbing damage. Therefore, your insurance provider has a vested interest in knowing how up-to-date interest your plumbing system is.
Your home's electrical system: Faulty electrical systems are dangerous and can result in large claims. Insurers also have a vested interest in ensuring yours is sound.
Risk factors for homeowners in Calgary
While property insurance in Calgary doesn't differ significantly from property insurance in other cities, there are some specific risks to be aware of.
Freezing temperatures. Winter temperatures in Calgary can dip well below freezing, leading to frozen pipes, cracks in the structure of your home, and more.
Snow. Snow in Calgary can fall as early as September and typically does not stop until April or May. Anyone who's had to shovel snow will know that the white stuff only seems light until you have to lift it. Harder-to-clean places like your roof will likely suffer as it accumulates through the fall, winter, and spring.
Flooding. Much of Alberta was ravaged by catastrophic floods after a rainstorm in 2013, which displaced 100,000 people. As the province's largest city, Calgary was hit especially hard, making it clear that the city is prone to large-scale flooding.
See how our customers in Calgary save big on home insurance.
Type of home
Location
Previous claims
Lowest rate
Average rate
Saved

Quote from September 23, 2023

Type of home

Detached 1,865 sq ft

Location

Calgary

Previous claims

1

Lowest Rate

Average rate

Saved

Quote from September 23, 2023

Type of home

Detached 739 sq ft

Location

Calgary

Previous claims

None

Lowest Rate

Average rate

Saved

Quote from September 23, 2023

Type of home

Detached 1,117 sq ft

Location

Calgary

Previous claims

None

Lowest Rate

Average rate

Saved
Home insurance quotes are compared from CAA, Dominion Insurance, Duuo Insurance, Economical Insurance, Gore Mutual, Max Insurance, Pembridge, SGI, Square One Insurance, and Wawanesa Insurance.
How comparing
home insurance

quotes works. Hint: it's free!
Share
First, we need to know about you and your home. It only takes 3 minutes, and it's 100% confidential.
Compare
Next, we'll show you quotes from 50+ Canadian providers. It's free, with no commitment.
Save
When you find the best quote, secure your Calgary home insurance rate by talking to a licensed broker or agent.
Frequently asked questions about home insurance in Calgary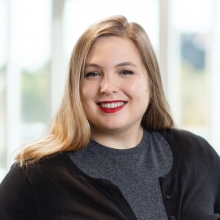 Alexandra Bosanac
About the Author
Alexandra Bosanac is the Core Content Manager for LowestRates.ca. Her reporting has appeared in Canadian Business, the Toronto Star, the National Post, and the CBC.
*Shoppers in Alberta who obtained a property quote on LowestRates.ca from January to December 2021 saved an average of 38%. The average savings percentage represents the difference between the shoppers' average lowest quoted premium and the average of the second and third lowest quoted premiums generated by LowestRates.ca. Excludes tenant and condo insurance.