Compare the cheapest home insurance quotes in Whistler for free. Find your best price in minutes.
Save over 30% on Whistler home insurance premiums with LowestRates.ca.
Get quotes from 50+ Canadian providers in 3 minutes.
Compare Whistler home insurance quotes from top home insurance providers

32,588

Canadians

have compared rates and saved money over the last 24 hours
November 23
5 stars amazing
5 stars amazing
Chris Companion
November 19
Simple and straightforward to use…
Simple and straightforward to use and instant quotes. Barb, one of Lowestrates ...
Nick
November 16
They got me the best rate and set me up
They got me the best rate and set me up with a great broker and insurance compan...
Rose
November 15
Excellent
Very happy to communicate with you
Muksitur Choudhury
November 12
Easy, simple and saves you money
Easy, simple and saved money - what more could you ask for?
Mark
November 11
Take a time and understand the situation
You took enough time to discuss the situation and made it best possible way
Suryakant Patel
November 11
Thank you I find out a little bit…
Thank you I find out a little bit cheaper rate
Someone in Canada
November 11
JR Kingdon was very helpful on the…
JR Kingdon was very helpful on the phone. He tried to get me a good quote. Unfor...
Iolanda Xavier
November 11
process was easy and professional
The process was easy and professional
James Robichaud
November 8
Everyone is great
Everyone is great. They got back as soon as I made the request. They did all to ...
customer
November 7
Very personable and very prompt getting…
Very personable and very prompt getting back to me and dealing with the insuranc...
Barbara Johnson
November 7
Super fast and helpful service from a…
Super fast and helpful service from a great broker
VAN LE
November 6
They were able to give me great service…
They were able to give me great service fairly quickly
Matthew DeWitt
November 5
Quick and easy results too save money
Quick and easy results too save money
John
November 4
Very helpful!!
Very helpful!!
Skylar Roberge
November 4
Excellent
Fast and efficient
JeanMarc Marchand
November 3
LowestRates.ca ROCKS
quick, easy and best of all saves people money I have referred at least a dozen ...
Rich Simo
November 1
The young man was very courteous and…
The young man was very courteous and professional. We didn't qualify due to low...
Teresa Penning
October 29
Good service by Barrett Sinider
Good service by Barrett Sinider
Kamran Butt
How comparing Whistler home insurance quotes works. Hint: it's free!
Share
First, we need to know about you and your home. It only takes 3 minutes, and it's 100% confidential.
Compare
Next, we'll show you quotes from 50+ Canadian providers. It's free, with no commitment.
Save
When you find the best quote, secure your Whistler home insurance rate by talking to a licensed broker or agent.
Whistler home insurance
Whistler, North America's largest ski resort, is a mecca for tourists and locals alike. If you decide to purchase a home here, keep in mind that you may need home insurance, like everywhere else in British Columbia. No, it's not legally mandatory, but some lenders may require it to protect their investment in your home.
Because your home is likely to be one of your largest purchases (for most Canadians, it is their largest purchase), you'll want to protect it from unforeseen yet costly circumstances, such as an earthquake. A disaster like that can cause extensive damage to not only your home, but the contents within it. And it so happens that British Columbia sits in an earthquake zone.
Flooding can also occur, with heavy downpours, freezing levels and soil saturation levels. Winter storms, landslides and high winds are a problem for homeowners in Whistler as well, adding to the reasons why home insurance is so important.
The home insurance industry in Whistler is regulated by the British Columbia Financial Services Authority (BCFSA) to protect financial services transactions for all British Columbia residents and consumers. It also ensures that home insurers (and other financial service companies):
Are properly authorized
Supervise insurers and address solvency concerns with their operations
Address statutory market conduct issues
Also, many mortgage lenders may require you to have Edmonton home insurance as part of your financing agreement.
If you're looking for the cheapest home insurance rates in Whistler, be sure to compare quotes on LowestRates.ca.
Different types of home insurance coverage in Whistler
If you're looking to buy (or already own) a home in Whistler, and you're seeking home insurance, you should familiarize yourself with how it works and what sort of coverage you should expect.
Broadly speaking, here's what most home insurance policies cover in British Columbia:
Property: This coverage protects a homeowner's structure or other buildings, like a shed or a garage, from common perils such as fire, theft or hail.
Contents: Much like its name implies, this protects the contents of your home from damage or theft. It also protects the items you keep outside the home, such as a laptop or a bicycle. There are limits to this coverage, so speak to your home insurance provider for details.
Liability: This protects you from a lawsuit someone may file against you due to suffering bodily injury on your property, or if you unintentionally damage someone else's property.
Additional living expenses: Damage to your home can cause displacement and force you to seek temporary accommodation. This will provide living expenses for food and a place to stay. Check with your provider if other expenses are covered, such as transportation.
Home insurance policy differences
Depending on your finances and the amount of coverage you'd like, you may choose one out of several insurance policy types. As a rule, the cheaper the policy is, the less it will cover.
Here are the four major ones:
Standard: Also known as 'basic' or 'named perils,' this one protects your home and contents only against the perils listed in your policy. For instance, if it lists fire, but not flooding or earthquake, then it will cover you for fire and not the other two. It's cheap but limited.
Broad: This policy is a little more inclusive, as it protects your property from all perils, except the ones listed as exclusions. So, if it lists fire, for example, then it won't cover fire. When it comes to the contents of your property, it covers named perils only, like the basic policy.
Comprehensive: This protects both your property and its contents from all perils – except for the ones listed as exclusions.
No-frills: The most bare-bones coverage of the bunch. It applies strictly to homes that don't meet typical home insurance standards. For instance, if your home has physical problems that are likely to cause damage in the future, then this coverage may apply. However, do note that it should be temporary – until you fix those problems.
Commonly covered perils
Not every peril that can damage your home or its contents is covered by insurance, especially if we're talking about basic insurance. Here's what usually gets covered:
Fire and smoke
Explosion
Lightning
Water damage (excludes flooding)
Wind
Theft and vandalism
Window breakage
Aircraft or vehicle impact
Falling objects (excludes objects moved by snowslide, mudslide or earthquake)
Optional coverage
If you're worried that certain perils are more likely to affect your home than others, you should always consider adding them to your coverage in the form of home insurance endorsements. Here are some of the most common optional coverages:
Flood: Like many cities in British Columbia, Whistler is prone to flooding, usually due to bodies of water (such as rivers) overflowing onto dry land. Typically, in areas like that, flood coverage is not offered by default, so be sure to ask your insurer about it.
Sewer back-up: This is the second kind of flooding, which occurs as a result of backed up sewage pipes, drains, toilets or showers. If you believe you're at risk, consider purchasing this coverage.
Earthquake: Since British Columbia is prone to earthquakes, and Whistler happens to be in British Columbia, you may want to consider this coverage. Though regular insurance policies rarely cover earthquakes, they may cover damage caused by an earthquake, such as fire damage.
Windstorm: This protects you if a windstorm damages the structure of your home, breaks your windows, ruins your possessions or showers your property in debris. Since water damage is a separate item in most policies, this may not cover you for it, even if caused by rain or hail.
Valuable items: While most policies will cover the contents of your home, they may not do so for all of them. Expensive items like jewellery, art and collectibles often require extra coverage, so be sure to carefully evaluate everything you own.
How we find you the best home insurance in Whistler
Home insurance is not legally mandatory in Whistler, nor is it public, unlike auto insurance. This means you have many options when selecting your ideal coverage and premium – whether you're a Whistler resident or tourist.
The issue, of course, is that you can't really know what premium you're going to get until you contact the insurer directly. Premiums are highly individualized, and as a result, an insurer can't just give you a flat rate. Not until they know certain details about you. This may lead to the time-consuming process of contacting insurers one by one.
However, you can make this easier with LowestRates.ca. We're partnered with over 50 insurance providers, all of whom are willing to provide you with their cheapest quote. All you need to do is enter a few details about yourself into our form and start comparing quotes within seconds. Give it a try!
Factors that determine your home insurance quote in Whistler
Your Whistler home insurance quote is determined by many factors including:
Property type: Your home's construction and size can easily affect your insurance rates. An example are semi-detached homes, which pose greater risk due to their attachment to other homes.
Credit score: Whistler home insurance providers look at all kinds of risk when determining premiums. A good credit score can help you secure a better rate, as you are considered a lower risk.
Replacement cost: Higher-end homes with newer construction would cost more to replace and repair, leading to higher insurance rates. Notify your insurance provider of any renovations, which can be added to the replacement cost. This could change your premiums as well.
Location: Homes in safe neighbourhoods, close to fire stations or in non-flood zones can help reduce risks and insurance premiums.
Internal construction: Older homes, built with older systems or wiring, can pose fire risks. Also, older pipes could lead to water damage over time. Consider upgrading them to reduce the risk of damage to your home and save on insurance premiums.
Roof: Protection from the elements and potential water damage can be achieved with a new roof made from durable materials. Older roofs are likely to increase the cost of your premium, as they increase the likelihood of damage and repairs.
Past claims history: Whistler home insurance companies will use past claims histories as a predictive tool to assess rates. More claims could lead to higher insurance premiums. Try asking for a claims forgiveness discount.
Pets: Pets can cause damage to a property but also be a liability issue, causing insurance premiums to go up. Exotic animals could also affect your rates.
Special/commercial use: Using your property as a business can increase liability and damage risk, especially if you use it as a short-term rental property or daycare.
Pool and other accessory dwellings: More structures and accessories on your property add risk and liability. Pools are fun but have a dangerous side. That's why pool fences are mandatory in British Columbia, as they help protect you and others from the risks associated with unsupervised pools.
Risk factors for homeowners in Whistler
Whistler has both similar homeowner risks to other parts of the country as well as ones unique to the area.
Weather: Whistler's mountainous geography is an attraction for tourists but can cause chaotic weather. There can be extremely cold temperatures, severe wind and snowstorms, and given its location on the West Coast – a potential for earthquakes.
Flooding: Flooding is not unique to Whistler but should be a consideration for homeowners looking to protect their property. Overland water protection and sewer back-up are essential add-ons that could save you thousands of dollars in the long run.
Landslide: Landslides are a real issue in the Whistler area. Homeowners with earthquake protection will also be protected against landslide damages.
Wildfires: British Columbia has a history of forest fires. Basic home insurance will cover fire, and in British Columbia, that includes forest fires.
Tourism: Tourists are great for the economy, but renters of your property may not take as good care of your home as you would. If you rent your property or live near a high traffic area, liability and damage protection may be in order.
Frequently asked questions about home insurance in Whistler
How much is home insurance in Whistler?
Home insurance premiums in Whistler are determined by many factors. Each homeowner has individual needs, lives in a different neighbourhood and may have varied claims histories.
Getting homeowner insurance beyond the basic coverage will cost more, but you should consider it all the same, as flooding and earthquakes are very real risks in British Columbia. Not having the insurance up front could cost thousands more in the long run.
What can you do to save on home insurance premiums in Whistler?
The first thing to do is comparison shop on sites like LowestRates.ca. You'll be able to compare quotes from the top providers in the area. Also, you should look at the construction of their home and see where repairs are needed to reduce damage risk. Installing safety and security alarms can also reduce risks, and premiums. Paying up front and increasing your deductible can also lead to discounts, as they reduce costs and risks for your Whistler home insurance provider.
What are the best home insurance companies in Whistler?
The best home insurance company in Whistler is the one that can suit your needs within your budget. Shop around and compare the various companies to see who offers the best rates with the most comprehensive coverage. Check out LowesRates.ca or talk to a broker about your specific needs.
What if I own a condo or rent? Can I still buy property insurance online?
The short answer is yes. Sites like LowestRates.ca can provide you with quotes from top insurance providers in Whistler for condo or rental insurance. You can also talk to a broker about the best options that suit your individual needs.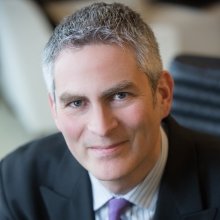 Joel Kranc
About the Author
Joel Kranc is an award-winning writer, author and journalist. Most of his experience lies within the institutional investment and financial services space. He also covers a variety of business topics for publications in North America and the UK.