Compare ScotiaLife Financial home insurance quotes with other top insurance companies.
On average, Canadian homeowners save hundreds of dollars per year by comparing quotes with us.
Get quotes from 50+ Canadian providers in 3 minutes.
23,395

Canadians

have compared rates and saved money over the last 24 hours
Join the millions of Canadians saving money on home insurance
The first rule of saving money is to shop around for the best price. Make sure you're not overpaying for home insurance by comparing insurance providers before you settle on one. LowestRates.ca makes comparing multiple home insurance companies a snap. We don't sell insurance — we're completely independent — but we can show you which insurer is offering the lowest price. Just enter your postal code and in 3 minutes we'll show you rates from Canada's big banks and independent lenders. Best of all? It's free.
March 23
very reasonable people and reliable.
I have found this out that whenever I have done or get a quote for my house or ...
bhupendra jajal
March 9
Great service
Great service. They presented me with so many options to choose from. It's great...
TONY AGBONTAEN
March 2
They were very fast and knowledgeable.
They were very fast and knowledgeable.
LaurieMartin
March 2
Talking to the representative was very…
Talking to the representative was very easy and she was easy to understand
AlvinRoss
March 2
Customer service was very quick and…
Customer service was very quick and fast. Great personality and very friendly.
krystalDavies
March 1
Got me the best home insurance in the…
Got me the best home insurance in the past 5 years
MICHAELLOSCO
February 27
Review
Agent was really helpful
ShivaMohan
February 22
They were very helpful and friendly.
They were very helpful and friendly.
Louise Smith
February 19
Best rate finder
Easy to use and gives me better deals
Sal
February 17
Quick!
Quick! Friendly!
NeilO Farrell
February 14
Many good choices of rates
Many good choices of rates
Robert AlbertRead
February 14
You have professional knowledgeable…
You have professional knowledgeable staff to asst and get you good rates. Your r...
AbdulrahmanBafakih
February 14
Good personal communication.
Good personal communication. Great Company with what I need for my protection, w...
Gilles Seguin
February 11
Shopping for a low rate insurance here…
Shopping for a low rate insurance here surely makes things easier!! Agents and b...
MouawadFakhri
February 11
Excellent
It was clear and nice explanation with all my questions 😘
Mark Dranreb Flores
February 9
Very understanding and organized!
Very understanding and organized!
SarahCHIRILENCO
February 8
Good service
Good service, and friendly.
Tuan Hoang Dang
February 5
Got a call immediately and they gave me…
Got a call immediately and they gave me great service.
ClarkRyan
February 3
Really knowledgeable and looking out…
Really knowledgeable and looking out for customers best interests
no
How comparing
home insurance

quotes works. Hint: it's free!
Share
First, we need to know about you and your home. It only takes 3 minutes, and it's 100% confidential.
Compare
Next, we'll show you quotes from 50+ Canadian providers. It's free, with no commitment.
Save
When you find the best quote, secure your rate by talking to a licensed broker or agent.
Meet ScotiaLife Financial home insurance
The bank with the big red 'S' logo, ScotiaLife Financial is part of The Bank of Nova Scotia, otherwise known as Scotiabank.
ScotiaLife offers home insurance coverage as a subsidiary of Scotiabank. In Canada, banks are barred from selling home and auto insurance through their regular bank branches. When Scotiabank expanded into the insurance business in 2009, it had to do so under the banner of ScotiaLife Financial.
In Canada, home insurance from ScotiaLife Financial is underwritten by Unifund Assurance Company, except in Quebec, where the policies are underwritten by Royal & Sun Alliance Insurance Company of Canada.
Scotiabank is the third-largest bank in Canada by deposits and market capitalization. It was founded in 1832 in Halifax, N.S. — hence the name — but moved its corporate offices to Bay and King Streets in Toronto's Financial District in 1900.
Not only are there Scotiabank branches and ATMs available across the provinces and territories, Scotiabank has a strong international presence with branches in Mexico, Puerto Rico, Jamaica and China. Scotiabank increased its presence in Canada with the acquisition of ING Direct in 2014, renaming it Tangerine.
As of 2018, the bank is 44th on the list of the world's 100 biggest banks, according to market intelligence firm SNL Financial's annual ranking.
This page will cover why ScotiaLife might be a good choice for your home insurance policy, how to make a home insurance claim with ScotiaLife and how to contact ScotiaLife's home insurance agents if you have questions. 
Factors that determine your home insurance quote
Your home insurance policy will be customized to suit your needs and the property you're insuring.
Home insurance premiums are determined by dwelling type (is it a single-detached home, a house with a basement tenant suite, or a condo?). Insurance companies also try to predict the kind and size of claim you might make in the future.
Here are some of the criteria insurance companies look at when calculating your premium.
The square footage of your home.
Contents and quality of construction.
The location of your home.
Distance to a fire hydrant.
Your insurance claims history.
The age of your roof.
Your home's plumbing.
Your home's electrical system.
The ScotiaLife home insurance advantage
Discounts
ScotiaLife offers bundling discounts when you purchase home and auto insurance together.
Special Programs
For people looking for house insurance, ScotiaLife Financial also offers several optional coverages. For an extra fee, the following endorsements can be added to your base policy:
Water damage coverage  - ScotiaLife home insurance offers this as an optional add-on to your home insurance coverage. This optional coverage protects you from plumbing problems like burst pipes, sewer backups, overland flooding and leaking household appliances, such as dishwashers and washing machines.
Valued articles coverage - This add-on insures high-value items like art, jewellery, electronics, and antiques.
Secondary premises coverage - This endorsement insures secondary homes, RVs, cottages and any watercraft you own.
Escape of fuel coverage - This will insure your property from any damage stemming from a fuel leak and makes you eligible to have any resulting legal fees refunded, should you be affected by a hydrocarbon spill.
ScotiaLife provides optional coverages for condo owners, too. ScotiaLife condo insurance offerings include:
Unit betterments & improvements endorsement - If you've opted to upgrade certain features of your condo, this endorsement will cover essential repairs or replacements to those features. This includes hardwood flooring and granite countertops.
Additional protection endorsement - Should your building management ever allow its insurance to lapse (rare, but it can happen), this SociaLife add-on will ensure your unit is protected if it's ever damaged while your building is without insurance.
Loss assessment insurance - Living in a condo means sharing costs for common elements. This optional insurance endorsement covers the cost of any claims made against your condo, if it's determined that you caused damage to a common area.
Lastly, you can also purchase tenant insurance through ScotiaLife Financial. If you're renting out a property and are considering landlord insurance, a ScotiaLife representative can give you more insight into whether you require it.
You can apply for a home insurance quote with ScotiaLife through LowestRates.ca. Just fill out the form above and click the "Get Started" button. 
Is there an app?
ScotiaLife Financial doesn't offer an app to manage your home insurance policy at the moment. 
That doesn't mean you can't complete a home insurance quote for ScotiaLife online. All you have to do is fill out the form above to get started. 
How to submit a claim with Scotia home insurance
When accidents happen, you want to file a claim as quickly and as painlessly as possible — and you don't want to wait for business hours to make the call. If you hold your homeowners insurance with ScotiaLife, you're in luck as the provider has a 24-hour claims line. However, one drawback is that, unlike many other insurance companies, Scotiabank doesn't allow policyholders to start a claim online.
When you call ScotiaLife Financial to submit a claim, the representatives should do the following:
Confirm your coverage based on your policy.
Give you options so you can make an informed decision on next steps.
Make arrangements for the repair or replacement of your damaged property as quickly as possible so you can resume your life.
You can learn more about customers' experiences with ScotiaLife home insurance from reviews posted to the company's Google Business page. 
You can also use the following Scotialife phone number to make a home insurance claim. 
By phone:
1-833-223-8743: This phone number will put you in touch with a customer service rep for ScotiaLife home insurance. 
Hours of availability:
In the event of an emergency, a ScotiaLife home insurance agent will work with you to resolve your claim. 
What else does ScotiaLife Financial do?
Since ScotiaLife opened its first home insurance sales office in Mississauga, it has expanded its insurance offerings — which is handy, because it means you can bundle services and get a discount on your premiums. Here are the other types of insurance you can purchase from ScotiaLife Financial besides property insurance:
Auto
Life insurance
Creditor insurance
Health and dental insurance
Travel insurance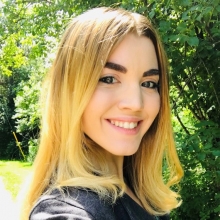 Jessica Vomiero
About the Author
Jessica is the former Associate Editor for LowestRates.ca. Before joining the team, Jessica worked as a National Online Journalist with Globalnews.ca and previously spearheaded the launch of the Business Section at one of Canada's largest technology websites, MobileSyrup.