Compare the best home insurance quotes in Saskatoon for free.
On average, Saskatoon homeowners save hundreds of dollars per year by comparing quotes with us.
Get quotes from 50+ Canadian providers in 3 minutes.
25,061

Canadians

have compared rates and saved money over the last 24 hours
September 22
Easy, fast and professional.
I got my home insurance through Lowest rates and had a great experience. Easy, f...
Aubree Campbell
September 22
Was pleasantly surprised by the prompt…
Was pleasantly surprised by the prompt response to my enquiry online. Hope it's ...
Mishu K
August 5
Received a call before I was even…
Received a call before I was even finished submitting information. Super fast se...
Robert Chiasson
August 4
Insurance Premiums
I got all the information I needed with the lowest Auto and Home insurance premi...
joseph almeida
August 4
Great service!
Great service!
Linda RitaOlivier
August 3
They respond very quickly
They respond very quickly. They are very understandable. The representative I sp...
Nuwara47
August 2
Quick efficient and very helpful 👌
Quick efficient and very helpful 👌
Khalilulla Razzaque
August 2
dick
Web page was quick and easy to use
Richard
July 30
Good experience was pretty quick
Good experience was pretty quick
Grant W.Murray
July 29
The agent was friendly
The agent was friendly, helpful and polite. All in all a good experience.
KaneezAla
July 29
Extremely simple
Extremely simple, and fast process.
JaniceGiannitti
July 26
excellent
excellent, professional service
SabinBaidoc
July 23
Very kind and helpful
Very kind and helpful
April Shannon
July 22
Easy to find easy to use website which…
Easy to find easy to use website which provided me with options.
Randall McLellan
July 22
Excellent service
Excellent service
Sven Zorz
July 21
They were great
They were great
ChristinaLain
July 21
Excellent pricing
Excellent pricing
pankaj joshi
July 16
I needed a quote for tenant insurance…
I needed a quote for tenant insurance and was able to find an amazing company wh...
Benjamin Bohnsack
July 10
Review for low rates
Lowest rate did send me to the desired rental insurance rates, which I was able ...
JOY cumberbatch
June 18
Fast service
I was on line researching home and auto insurance, at one point I clicked on the...
T. Thompson
May 28
I used lowestrates to find great rates…
I used lowestrates to find great rates for both my car insurance and for renter'...
Alexandre Williot
April 12
This website (LowestRates.ca) makes…
This website (LowestRates.ca) makes your decision on which insurance is the les...
Sabah Salih
March 30
every time i use lowest rates i get a…
every time i use lowest rates i get a good deal--so much for loyalty pricing wit...
Donald ADESCHAMPS
March 20
Real options to save
Lowest Rates. CA has been extremely helpful I've gone through my ups and downs b...
Amir Isakovic
March 15
Very good.
Very good, and the Rates you have stated is great. Please wait till I see the ba...
Ian Stevens
March 10
Good customer service
Good customer service
Lina Bella
March 4
Awesome and free!
Always use this site to find all types of insurance. I am yet to find better quo...
Jey
March 3
Great team and amazing communication…
Great team and amazing communication skills. Very straight forward to get an est...
Andre F MPereira
February 23
Hi your site was easy to use
Hi your site was easy to use . I had no problem to get answers to my questions. ...
Teresa Bourque
How comparing
home insurance

quotes works. Hint: it's free!
Share
First, we need to know about you and your home. It only takes 3 minutes, and it's 100% confidential.
Compare
Next, we'll show you quotes from 50+ Canadian providers. It's free, with no commitment.
Save
When you find the best quote, secure your Saskatoon home insurance rate by talking to a licensed broker or agent.
How we find you the best home insurance in Saskatoon
Whether you're new or are a long-time resident of Saskatoon, it's important that you have the right insurance for your property so you can protect your home.
Plus, property insurance not only covers your Saskatoon home, but it also provides North American-wide personal liability coverage.
LowestRates.ca compares home insurance providers in Canada for you so you can quickly and easily see the best home insurance rates in Saskatoon. Just enter your postal code above to start comparing home insurance quotes from 50+ Canadian insurance providers.
Depending on which home insurance company offers your lowest rate, you might be able to secure coverage online. If not, a Saskatoon home insurance broker or agent will get in touch with you to lock in your new rate.
Looking for more information about how to find affordable Saskatoon home insurance? Read on to learn more about what you need to know when it comes to getting home insurance in Saskatoon, Saskatchewan.
Factors that determine your home insurance quote in Saskatoon
Your home insurance policy will be customized to suit your needs and the property you're insuring.
Home insurance premiums are determined by dwelling type (is it a single-detached home, a house with a basement tenant suite, or a condo?). Insurance companies also try to predict the kind and size of claim you might make in the future.
Here are some of the criteria insurance companies look at when calculating your premium.
The square footage of your home.
Contents and quality of construction.
The location of your home.
Distance to a fire hydrant.
Your insurance claims history.
The age of your roof.
Your home's plumbing.
Your home's electrical system.
Your questions about home insurance in Saskatoon, answered.
How much is home insurance in Saskatoon?
Insurance companies take into consideration details such as the kind of property you're insuring, where you live, the crime rate in your neighbourhood, how close you are to a fire station and whether you have a history of making claims.
Every Saskatoon property insurance company has its own formula for assessing risk. That's why comparing the market is required to find the best Saskatoon home insurance rates. You could be overpaying hundreds or even thousands of dollars a year because your insurance company judges you to be more of a risk than another company would.
All of these factors also mean it's hard to ballpark what an average rate for house insurance is in Saskatoon — if the average Saskatoon home insurance cost was even a helpful benchmark.
Your needs as a homeowner are unique and that will dictate the cost of your Saskatoon home insurance policy. Your best bet is to get a home insurance quote for your Saskatoon home at LowestRates.ca to see what prices home insurance companies are willing to offer you.
Our site is updated throughout the day, every day, so that you only see the most current rates home insurance for Saskatoon.
What risks are specific to Saskatoon homes?
Providers of homeowners insurance in Saskatoon will assess whether you live in an area more prone to certain hazards. It's also important to be aware of what weather events are common so you know what kind of insurance coverage to get for your Saskatoon home.
Floods: Climate change is causing more intense storms across the world and Saskatoon is no exception. The city has seen periodic flooding from heavy rains that have overwhelmed the city's plumbing and damaged property. A changing climate is only expected to worsen these events, so make sure you have the right coverage to protect you — you'll probably need to buy additional insurance through endorsements.
Tornadoes: Saskatchewan gets more tornadoes than any other part of Canada annually. While they are not common in Saskatoon, the city does sit right on the border of Tornado Alley, a region encompassing parts of Canada and the U.S., where tornadoes frequently touch down. Most home insurance policies will cover damage from tornadoes and wind storms, but check with your provider to ensure you're covered.
Fires: Wildfires have become a growing concern through much of Western and Central Canada in recent years. Several major fires have broken out near Saskatoon in recent years, including a grass fire that forced evacuations in Biggar, about 93 kilometres west of Saskatoon. Most home insurance policies will cover fire damage, but again, check with your provider to make sure you have coverage.
What risks does home insurance cover in Saskatoon?
Risks that are covered by home insurance are known as perils. While different perils can be covered under different home insurance policies, some common ones include:
Your personal liability
Explosions
Fire
Lightning
Theft or vandalism
Falling objects
Aircraft or vehicle impact
Smoke (if your toaster short circuits and catches on fire, for instance, that will be covered, but usually this won't cover damage from fireplaces)
What risks won't home insurance cover in Saskatoon?
Unfortunately, not all perils are covered under home insurance. Coverage for so-called "uninsured perils" can be purchased separately. These are called insurance endorsements. While they will raise your Saskatoon home insurance premium, depending on where you live, it might be worth buying. Some common risks that are not usually covered in standard policies and require purchasing an endorsement are:
Earthquakes or landslides: Most base policies will not include earthquakes or landslides coverage. However, there has been a growing trend among home insurance companies to include this in standard policies. Aviva has embedded earthquake coverage in all its home insurance policies in B.C. and is studying whether to include it in Quebec. Coverage for natural disasters like these can be added to your policy at an extra charge.
Sewer backup: While most policies will cover damage from burst pipes or broken appliances, sewer backup — where water pours into your home due to clogged drains or if your city's sewer system is overwhelmed during heavy rains — is usually not included. This can often be purchased as an add-on to your existing policy.
Overland flooding: A river overflowing its banks or lake water spilling onto your street and into your home are often not covered under standard policies. This can often be purchased as an add-on, however.
What kind of home insurance do you need in Saskatoon?
There are four main types of home insurance available in Saskatoon. They run the gamut from offering you a lot of protection to offering you very little. Let's take a look at each below.
Comprehensive: This policy covers you against the highest number of risks. A comprehensive policy will cover you from all insurable perils, like perils such as wind, fire and flooding from appliances, while also protecting the contents of your home. Keep in mind even with comprehensive, uninsurable perils are not included, so if you're worried about a specific risk— overland flooding, for instance — make sure to ask your insurance agent or broker if it's covered. Saskatoon price estimates for this home insurance coverage type are the highest.
Basic or Named Perils: This is cheaper than a comprehensive policy and will cover you only for the insurable perils that you specifically name in your policy. This means you have greater control of the cost of your premium, but if a peril isn't written into the policy, you're not covered for it. Think of it like ordering à la carte at a restaurant — but for home insurance.
Broad: This is a middle spot between the relatively minimal coverage of a basic policy and the full gamut you get with comprehensive.
No-Frills: A special product that is mainly for properties that may not qualify for other types of insurance (such as those with structural issues).
What can you do to save on home insurance in Saskatoon?
These tips and tricks may potentially help you save some money.
Change your deductible: increasing the amount you pay when making a claim will help lower payments.
Switch to annual payments instead of monthly.
Install a home alarm system or security cameras.
Bundle your home and auto insurance.
Are you a senior? You might be eligible for discounts.
Professional or alumni of specific post-secondary schools may be eligible for discounts as well.
Avoid making claims. If you're facing a bill, evaluate whether it makes more sense to pay out of pocket or to make a claim.
It may be tempting to go for the insurance company offering cheap rates on Saskatoon home insurance, but make sure you have enough coverage so that you don't have to pay out-of-pocket for large and unexpected expenses.
What are the best home insurance companies in Saskatoon?
Canada's biggest home insurance providers operate in Saskatoon, and they aim for a high level of customer service. When shopping for insurance, always be sure to ask questions if you don't understand what's being offered.
In the meantime, compare quotes from the leading providers of Saskatoon home insurance and get a quote online.
What if I own a condo or rent? Can I still buy property insurance online?
LowestRates.ca can help renters and condo owners find property insurance. Just indicate which type of policy you're looking for on our quickstart form above.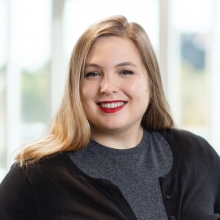 Alexandra Bosanac
About the Author
Alexandra Bosanac is the Core Content Manager for LowestRates.ca. Her reporting has appeared in Canadian Business, the Toronto Star, the National Post, and the CBC.