Compare RBC home insurance quotes with other top insurance companies.
On average, Canadian homeowners save hundreds of dollars per year by comparing quotes with us.
Get quotes from 50+ Canadian providers in 3 minutes.
25,708

Canadians

have compared rates and saved money over the last 24 hours
Join the millions of Canadians saving money on home insurance
The first rule of saving money is to shop around for the best price. Make sure you're not overpaying for home insurance by comparing insurance providers before you settle on one. LowestRates.ca makes comparing multiple home insurance companies a snap. We don't sell insurance — we're completely independent — but we can show you which insurer is offering the lowest price. Just enter your postal code and in 3 minutes we'll show you rates from Canada's big banks and independent lenders. Best of all? It's free.
September 27
The agent was Patient and knowledgeable…
The agent was Patient and knowledgeable answered all my questions
Richard Young
September 25
Fantastic
A great experience will recommend this to family and friends. Thanks!
Shelley Pasternak
September 23
ItIt was informative and helpful to actually talk to a person regarding insurance. He gave the feeling that he was not just there to sell something. was informative and helpful to…
It was informative and helpful to actually talk to a person regarding insurance....
Kathy Bailey
September 21
Promp response upon filling…
Promp response upon filling questionnaires,courteous representative.
arturo morales
September 21
They were really quick
They were really quick, and very helpful.
Katrina
September 20
On rate
The rates are very interesting
Georges Joseph
September 19
Very skilled people
Very skilled people Answered all my questions
Mike Walter
September 19
Helpful and go me a great low rate on my insurance
I was looking around for insurance for a bit, but with lowestrates it was drasti...
Nicholas
September 19
Amazing company.
Very professional company. So easy to use 5 ⭐️
Paul
September 15
well informed agent and fast respond.I…
well informed agent and fast respond.I can say one of the better one in the indu...
aj azma
September 15
The service was fast and easy
The service was fast and easy, the word came back way lower than what I was payi...
Lorne Caul
September 14
Fast response
Fast response, great price!
Thuan Nguyen
September 10
The representative was very sweet and…
The representative was very sweet and understanding.
Faouzi Idrissou
September 9
responsive to what I need was calling…
responsive to what I need was calling me while I was still on the website, I tho...
Curtis Leong
September 9
They show lower rates than my insurance…
They show lower rates than my insurance company I have been with for over 30 yea...
Ingeborg Hahn
September 9
Convenient way to do something that can…
Convenient way to do something that can be a pain in the b.... Thank you
Rick
September 8
I received all the information i was…
I received all the information i was interested in. Very nice service.
Wlodzimierz Wojtysiak
September 8
Most of the staff was very prompt and…
Most of the staff was very prompt and knowledgeable. The online application is e...
Karen Hall
September 7
Easy to use and call back promptly
Easy to use and call back promptly
Donna DAmore
How comparing
home insurance

quotes works. Hint: it's free!
Share
First, we need to know about you and your home. It only takes 3 minutes, and it's 100% confidential.
Compare
Next, we'll show you quotes from 50+ Canadian providers. It's free, with no commitment.
Save
When you find the best quote, secure your rate by talking to a licensed broker or agent.
Meet RBC home insurance.
Being an RBC Home Insurance customer means doing business with one of the largest banks in Canada—the Royal Bank of Canada. Founded in Montreal in 1864, it is now a global financial services company and one of this country's most-profitable firms, with total earnings of $12.4 billion in 2018. It also has the largest brick-and-mortar footprints of any bank in Canada, with more than 1,300 individual branches and a physical presence in every province and territory.
In 2016, RBC sold its home and auto insurance operations to Aviva Canada for $582 million. The deal included a 15-year agreement under which RBC markets home and auto insurance products and provides insurance advice through its sales network. Aviva takes care of the coverage and claim-handling process. This is a common practice among Canadian banks that sell insurance. Most work with insurance industry partners to provide core services while using their brand and marketing networks to sell products.
As is the case for all banks in Canada, RBC is not allowed to sell insurance through its regular branches. That rule has been in force since the 1990s when Canadian banks first entered the insurance market. Its purpose is to maintain competition between banks and traditional insurance agents and brokers.
If you are interested in buying insurance from RBC, you can visit an RBC Insurance Store or agent. You can also start the quote process online and complete your purchase with an RBC insurance agent by phone.
How consumers review RBC home insurance.
RBC Home Insurance placed second on J.D. Power's 2019 Home Insurance Satisfaction Survey for the Atlantic Canada and Ontario regions, behind The Co-operators. There were not enough customers in Quebec or Western Canada to register on J.D. Power's surveys in those regions.
Province
User satisfaction rating
Atlantic Canada/Ontario

 

 

 

 

 

Quebec
—
Western region
—
Factors that determine your home insurance quote
Your home insurance policy will be customized to suit your needs and the property you're insuring.
Home insurance premiums are determined by dwelling type (is it a single-detached home, a house with a basement tenant suite, or a condo?). Insurance companies also try to predict the kind and size of claim you might make in the future.
Here are some of the criteria insurance companies look at when calculating your premium.
The square footage of your home.
Contents and quality of construction.
The location of your home.
Distance to a fire hydrant.
Your insurance claims history.
The age of your roof.
Your home's plumbing.
Your home's electrical system.
The RBC home insurance advantage.
Discounts
RBC Insurance offers discounts to customers who bundle their home insurance with other products, such as life insurance and auto insurance.
With every claims-free year, you will get a 20% reduction in your deductible.
Special Programs
Home Repair Bundle - For an additional premium ($125 per year in 2019), RBC Home Insurance's Home Repair Bundle covers minor repairs to household items and systems, such as water heaters and plumbing, to prevent more expensive breakdowns in the future. The insurance pays up to $2,000 in parts, service and labour for each claim, up to a total of $5,000 over the term of the policy. This RBC program also provides up to $2,500 to cover the cost of loss-prevention devices such as security systems, sump pumps, fire alarms and automatic water shut-off devices. Note: This coverage can only be accessed after a claim has occurred.
HALO Assist - Home Repair Bundle purchasers also have free access to HALO Assist, a phone-based service that provides advice on home repair, referrals and real estate. Using the Home Repair Bundle will not affect your premiums or your claims-free status.
Other endorsements - For additional premiums, RBC Insurance will provide coverage for concerns such as sewer back-up, overland water, personal valuables, home business, earthquakes and costs associated with recovery from identity theft.
Is there an app?
No. RBC Insurance doesn't currently offer an app to help customers manage their home insurance policy.
How to submit a claim with RBC home insurance
If you want to make a claim on your RBC Insurance home policy, call as soon as possible and send in the appropriate forms. Telephone services are available 24-7 and forms can be downloaded online. On a Rogers cell phone, punch in #722 to instantly connect with a claims advisor.
Unsure if you should make a claim? Call the Anonymous Claims Advice line to discuss you situation. You won't have to give your name or policy number, so your premiums and claims-free status will not be affected (call 905-608-8945). Note, this service is not available in Quebec.
To submit a claim by phone:

1-800-769-2526 (Canada & U.S.)

Hours of availability:

24/7
What else does RBC Insurance do?
Life insurance
Health and disability insurance
Travel insurance
Leisure and lifestyle (coverage for cottages, boats, RVs etc.)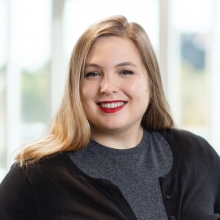 Alexandra Bosanac
About the Author
Alexandra Bosanac is the Core Content Manager for LowestRates.ca. Her reporting has appeared in Canadian Business, the Toronto Star, the National Post, and the CBC.