Compare the best home insurance quotes in Barrie for free.
On average, Barrie homeowners save hundreds of dollars per year by comparing quotes with us.
Get quotes from 50+ Canadian providers in 3 minutes.
Compare rates from Canada's leading home insurance providers

26,316

Canadians

have compared rates and saved money over the last 24 hours
September 22
Easy, fast and professional.
I got my home insurance through Lowest rates and had a great experience. Easy, f...
Aubree Campbell
September 22
Was pleasantly surprised by the prompt…
Was pleasantly surprised by the prompt response to my enquiry online. Hope it's ...
Mishu K
August 5
Received a call before I was even…
Received a call before I was even finished submitting information. Super fast se...
Robert Chiasson
August 4
Insurance Premiums
I got all the information I needed with the lowest Auto and Home insurance premi...
joseph almeida
August 4
Great service!
Great service!
Linda RitaOlivier
August 3
They respond very quickly
They respond very quickly. They are very understandable. The representative I sp...
Nuwara47
August 2
Quick efficient and very helpful 👌
Quick efficient and very helpful 👌
Khalilulla Razzaque
August 2
dick
Web page was quick and easy to use
Richard
July 30
Good experience was pretty quick
Good experience was pretty quick
Grant W.Murray
July 29
The agent was friendly
The agent was friendly, helpful and polite. All in all a good experience.
KaneezAla
July 29
Extremely simple
Extremely simple, and fast process.
JaniceGiannitti
July 26
excellent
excellent, professional service
SabinBaidoc
July 23
Very kind and helpful
Very kind and helpful
April Shannon
July 22
Easy to find easy to use website which…
Easy to find easy to use website which provided me with options.
Randall McLellan
July 22
Excellent service
Excellent service
Sven Zorz
July 21
They were great
They were great
ChristinaLain
July 21
Excellent pricing
Excellent pricing
pankaj joshi
July 16
I needed a quote for tenant insurance…
I needed a quote for tenant insurance and was able to find an amazing company wh...
Benjamin Bohnsack
July 10
Review for low rates
Lowest rate did send me to the desired rental insurance rates, which I was able ...
JOY cumberbatch
June 18
Fast service
I was on line researching home and auto insurance, at one point I clicked on the...
T. Thompson
May 28
I used lowestrates to find great rates…
I used lowestrates to find great rates for both my car insurance and for renter'...
Alexandre Williot
April 12
This website (LowestRates.ca) makes…
This website (LowestRates.ca) makes your decision on which insurance is the les...
Sabah Salih
March 30
every time i use lowest rates i get a…
every time i use lowest rates i get a good deal--so much for loyalty pricing wit...
Donald ADESCHAMPS
March 20
Real options to save
Lowest Rates. CA has been extremely helpful I've gone through my ups and downs b...
Amir Isakovic
March 15
Very good.
Very good, and the Rates you have stated is great. Please wait till I see the ba...
Ian Stevens
March 10
Good customer service
Good customer service
Lina Bella
March 4
Awesome and free!
Always use this site to find all types of insurance. I am yet to find better quo...
Jey
March 3
Great team and amazing communication…
Great team and amazing communication skills. Very straight forward to get an est...
Andre F MPereira
February 23
Hi your site was easy to use
Hi your site was easy to use . I had no problem to get answers to my questions. ...
Teresa Bourque
How comparing
home insurance

quotes works. Hint: it's free!
Share
First, we need to know about you and your home. It only takes 3 minutes, and it's 100% confidential.
Compare
Next, we'll show you quotes from 50+ Canadian providers. It's free, with no commitment.
Save
When you find the best quote, secure your Barrie home insurance rate by talking to a licensed broker or agent.
How we find you the best home insurance in Barrie.
Your home is not only an important investment, it's also one of your most treasured possessions. That's why it's important to protect it against any harm that might come to it, as this could impact both your home's resale value and your quality of life.
One of the quickest ways to get a home insurance estimate as a Barrie resident is to apply for quotes from a rate comparison site like LowestRates.ca.
We want to help you protect the things that matter most. In just three minutes, our comparison tool can help you compare home insurance quotes from 50+ Canadian providers. 
What's covered with home insurance in Barrie, Ontario? What weather-related threats should Barrie residents be concerned about? Where can you find affordable home insurance in Barrie? Read on for answers to all of your Barrie home insurance questions.
See how much you could be saving on home insurance.
Type of home
Location
Previous claims
Lowest rate
Average rate
Saved

Quote from September 28, 2022

Type of home

Detached 2,802 sq ft

Location

Barrie

Previous claims

None

Lowest Rate

Average rate

Saved

Quote from September 28, 2022

Type of home

Detached 1,758 sq ft

Location

Barrie

Previous claims

1

Lowest Rate

Average rate

Saved
Factors that determine your home insurance quote in Barrie
Your home insurance policy will be customized to suit your needs and the property you're insuring.
Home insurance premiums are determined by dwelling type (is it a single-detached home, a house with a basement tenant suite, or a condo?). Insurance companies also try to predict the kind and size of claim you might make in the future.
Here are some of the criteria insurance companies look at when calculating your premium.
The square footage of your home.
Contents and quality of construction.
The location of your home.
Distance to a fire hydrant.
Your insurance claims history.
The age of your roof.
Your home's plumbing.
Your home's electrical system.
Your Barrie home insurance questions, answered.
How much is home insurance in Barrie?
There are several factors that influence how much an insurance company will quote you for the cost of home insurance in Barrie. There are slight differences in the way each insurance company assesses risk. This leads to a variation in quoted prices.
That also means the average cost of home insurance in Barrie won't be an accurate indicator of exactly what you'll pay. Before you decide on an insurance company to work with, shop around and compare home insurance quotes online in Barrie in order to save money.
If you want an idea of what your home insurance coverage in Barrie could be, get a free, no-obligation quote on LowestRates.ca. In only a few minutes, we'll show you quotes from Barrie's leading home insurance companies.
What kind of perils are specific to Barrie?
There are some specific risks to be aware of when it comes to house insurance in Barrie:
Ice or hail storms. This sort of event can damage exterior features of your home, and in extreme cases cause roof damage and subsequent flooding. These weather events happen relatively frequently in Barrie; so, while it is likely to be covered, it will likely affect your premiums.
Wind damage. A quiet street with a nice tree canopy can be a wonderful place to live. However, severe windstorms can cause branches to break and land on properties in your neighbourhood, which can also impact your premiums.
Heavy snowfall. Residential roofs are only designed to carry so much weight. In the event of a severe blizzard, roofs can experience moisture damage, or even collapse under the weight of heavy snow. Southern Ontario (and Barrie, specifically) tends to get a lot of snowfall in winter, so this also could impact your home insurance premiums in Barrie.
What risks does home insurance cover in Barrie?
Different regions have different environmental risks. Home insurance providers in Barrie tailor their offerings to the risk profile of the region they're serving, and of course, any laws and regulations that are relevant.
Generally speaking, events that are unexpected are covered in most policies, while events an insurance company considers predictable are not covered. Here are some risks you can expect to see covered in many of the policies you might be offered.
Fires resulting from accidents or weather events (such as lightning strikes).
Damage from debris (such as tree branches) from high wind weather events.
Theft of property from a break-in.
Inside-the-home water damage (such as damaged pipes).
Damage occurring from ice or hail storms.
However, there are some events that are unlikely to happen in Barrie that most insurance companies will not cover.
What risks won't home insurance cover in Barrie?
Remember, not all threats to homes are covered with a standard homeowner's insurance policy in Barrie. In addition to insured perils, there are also natural disasters that are unlikely to happen near where you live, and damage from these sorts of events is not likely to be covered by most home insurance providers. Some of these may include:
Earthquakes
Landslides
Overland flooding
There are also events that are more likely to occur which an insurance company generally will not cover. These generally are considered the homeowner's responsibility, for example:
Conventional weathering of roof shingles, siding, and other exterior features.
Damage resulting from do-it-yourself home repairs
Damage from neglect.
What kind of home insurance do you need in Barrie?
Here are the main types of home insurance policies you need to consider for your Barrie dwelling:
Comprehensive - This type of home insurance covers the structure of your home and its contents from all risks, except risks that are generally considered uninsurable (damage from earthquakes and overland flooding, for example).
Basic or Named Perils - This is the opposite of a comprehensive policy. Only those risks that are explicitly included by name are covered by these sorts of plans. For example, if the policy does not mention fire damage, then a claim filed as a result of fire damage will not be accepted.
Broad - Also known as a "broad-form" policy, these plans tend to provide coverage that is a hybrid of comprehensive and basic insurance. For the home itself, these policies are similar to comprehensive plans, in that they cover all perils other than those are uninsurable. For the belongings in your home, broad policies tend to name the risks that are covered, while all unnamed risks are not covered.
No-Frills - As the name suggests, a no-frills policy offers limited coverage for properties that don't meet the standards of insurance providers. Some homes under these policies have structural defects or other issues.
In addition to the risks covered in these policies, customers also have the option of purchasing endorsements. An endorsement is an agreement between an insurance company and customer to have an additional risk covered in an insurance policy, usually for an additional cost. Some endorsements homeowners in Barrie might consider:
Overland flooding occurs from the overflowing of rivers or lakes as a result of the melting of ice and snow, or heavy rainfall.
Flooding from heavy rain over your house.
Sewer backup. This can occur from weather events, construction accidents, or from poor municipal maintenance.
What can you do to save on home insurance in Barrie?
Finding cheap home insurance in Barrie doesn't have to be difficult. The price of home insurance in Barrie depends on a number of factors, including the size and the quality of the area's insurance pool, as well as external factors such as extreme weather risks.
In many cases, insurance companies will offer discounts to customers who bundle their policies or take steps to reduce risks. Some examples of these discounts might include:
Bundling: If an insurance company can administer the insurance of an automobile and home with the same account, they usually offer discounts.
Installing safety equipment: Installing home safety and monitoring equipment reduces the likelihood of your home being broken into.
Reducing risks: Keeping your home smoke-free and making repairs to decrease the risk of your basement flooding are examples of lower claim risks that often result in discounts.
Shop around. It's important to compare house insurance quotes in Barrie from a variety of providers. Rate comparison tools are useful for quickly comparing the offerings of multiple competitors in just a few clicks in order to find the best home insurance rates in Barrie.
What are the best home insurance companies in Barrie?
Everyone's experience with insurance providers will be unique because insurance policies are tailored to the individual needs and circumstances of each customer.
Once you make sure your provider is licensed to operate, it's important to make sure your home insurance provider suits your home and your family's needs. Rating agencies can offer useful insights through customer surveys, but ultimately, the best insurance provider for your next-door neighbour might not be the right one for you.
Experts recommend gathering as much information from as many reputable sources as you can. Once you've narrowed your search, take the time to communicate with a home insurance broker in Barrie before making a final decision.
There are many licensed home insurance providers serving Barrie. Don't forget to shop around and compare Barrie's home insurance rates to make sure you're getting current home insurance rates in Barrie.
What if I own a condo or rent? Can I still buy property insurance online?
LowestRates.ca can help you find property insurance in Barrie. To get started, enter your postal code above and select either the condo or renters' insurance option. We have more information on finding the best condo insurance or renters' insurance.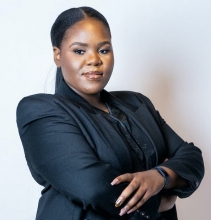 Zandile Chiwanza
About the Author
Zandile is a Personal Finance Writer at LowestRates.ca. Before joining the team Zandile worked as the content editor for Real Estate Management Industry News. As a self-proclaimed budget warrior, Zandile dedicates most of her time to advocating for financial wellness.