Compare the best home insurance quotes in Burnaby for free.
On average, Burnaby homeowners save hundreds of dollars per year by comparing quotes with us.
Get quotes from 50+ Canadian providers in 3 minutes.
Compare rates from Canada's leading home insurance providers
26,316

Canadians

have compared rates and saved money over the last 24 hours
September 22
Easy, fast and professional.
I got my home insurance through Lowest rates and had a great experience. Easy, f...
Aubree Campbell
September 22
Was pleasantly surprised by the prompt…
Was pleasantly surprised by the prompt response to my enquiry online. Hope it's ...
Mishu K
August 5
Received a call before I was even…
Received a call before I was even finished submitting information. Super fast se...
Robert Chiasson
August 4
Insurance Premiums
I got all the information I needed with the lowest Auto and Home insurance premi...
joseph almeida
August 4
Great service!
Great service!
Linda RitaOlivier
August 3
They respond very quickly
They respond very quickly. They are very understandable. The representative I sp...
Nuwara47
August 2
Quick efficient and very helpful 👌
Quick efficient and very helpful 👌
Khalilulla Razzaque
August 2
dick
Web page was quick and easy to use
Richard
July 30
Good experience was pretty quick
Good experience was pretty quick
Grant W.Murray
July 29
The agent was friendly
The agent was friendly, helpful and polite. All in all a good experience.
KaneezAla
July 29
Extremely simple
Extremely simple, and fast process.
JaniceGiannitti
July 26
excellent
excellent, professional service
SabinBaidoc
July 23
Very kind and helpful
Very kind and helpful
April Shannon
July 22
Easy to find easy to use website which…
Easy to find easy to use website which provided me with options.
Randall McLellan
July 22
Excellent service
Excellent service
Sven Zorz
July 21
They were great
They were great
ChristinaLain
July 21
Excellent pricing
Excellent pricing
pankaj joshi
July 16
I needed a quote for tenant insurance…
I needed a quote for tenant insurance and was able to find an amazing company wh...
Benjamin Bohnsack
July 10
Review for low rates
Lowest rate did send me to the desired rental insurance rates, which I was able ...
JOY cumberbatch
June 18
Fast service
I was on line researching home and auto insurance, at one point I clicked on the...
T. Thompson
May 28
I used lowestrates to find great rates…
I used lowestrates to find great rates for both my car insurance and for renter'...
Alexandre Williot
April 12
This website (LowestRates.ca) makes…
This website (LowestRates.ca) makes your decision on which insurance is the les...
Sabah Salih
March 30
every time i use lowest rates i get a…
every time i use lowest rates i get a good deal--so much for loyalty pricing wit...
Donald ADESCHAMPS
March 20
Real options to save
Lowest Rates. CA has been extremely helpful I've gone through my ups and downs b...
Amir Isakovic
March 15
Very good.
Very good, and the Rates you have stated is great. Please wait till I see the ba...
Ian Stevens
March 10
Good customer service
Good customer service
Lina Bella
March 4
Awesome and free!
Always use this site to find all types of insurance. I am yet to find better quo...
Jey
March 3
Great team and amazing communication…
Great team and amazing communication skills. Very straight forward to get an est...
Andre F MPereira
February 23
Hi your site was easy to use
Hi your site was easy to use . I had no problem to get answers to my questions. ...
Teresa Bourque
How comparing
home insurance

quotes works. Hint: it's free!
Share
First, we need to know about you and your home. It only takes 3 minutes, and it's 100% confidential.
Compare
Next, we'll show you quotes from 50+ Canadian providers. It's free, with no commitment.
Save
When you find the best quote, secure your Burnaby home insurance rate by talking to a licensed broker or agent.
How we find you the best home insurance in Burnaby
Home insurance can provide peace of mind by protecting your dwelling, possessions and your personal liability. But unlike auto insurance, home insurance isn't required by law. However, most mortgage lenders require prospective homeowners to agree to buy home insurance before signing off on a loan. That's why finding the right home insurance in Burnaby, B.C. is so important.
Deciding how much home insurance coverage you need can be a confusing process. Our comparison service cuts through the noise to help you make the best choice possible.
Plus, with LowestRates.ca, you can compare home insurance quotes from Burnaby's top home insurance brokers and agents in just a few minutes. All you have to do is select the best home insurance rate in Burnaby and a provider will be in touch to help you secure it.
See how much you could be saving on home insurance.
Type of home
Location
Previous claims
Lowest rate
Average rate
Saved

Quote from September 30, 2022

Type of home

Detached 2,870 sq ft

Location

Burnaby

Previous claims

None

Lowest Rate

Average rate

Saved

Quote from September 30, 2022

Type of home

Duplex 1,991 sq ft

Location

Burnaby

Previous claims

None

Lowest Rate

Average rate

Saved
Factors that determine your home insurance quote in Burnaby
Your home insurance policy will be customized to suit your needs and the property you're insuring.
Home insurance premiums are determined by dwelling type (is it a single-detached home, a house with a basement tenant suite, or a condo?). Insurance companies also try to predict the kind and size of claim you might make in the future.
Here are some of the criteria insurance companies look at when calculating your premium.
The square footage of your home.
Contents and quality of construction.
The location of your home.
Distance to a fire hydrant.
Your insurance claims history.
The age of your roof.
Your home's plumbing.
Your home's electrical system.
Your home insurance questions in Burnaby, answered.
How much is home insurance in Burnaby?
It's difficult to say exactly what your home insurance price in Burnaby will be. Insurers weigh several different risk factors to determine your premium. An insurer might consult neighbourhood crime statistics — they may even factor in your neighbourhood's topography (living in a floodplain will raise your rate). Your insurance company will also estimate how much it would cost to restore your home to its original state and replace its contents. The age and type of heating, electrical and plumbing systems are also taken into consideration.
Because insurance is such a customized product, your costs will depend on the home insurance company in Burnaby you choose to work with. Furthermore, the average cost of home insurance in Burnaby probably wouldn't be an indicator of what you'll pay. To see the current home insurance rates in Burnaby, fill out the form above and click the pink 'Get Started' button.
What perils are specific to Burnaby?
While property insurance in Burnaby doesn't differ greatly from property insurance in other cities, there are some specific risks to be aware of. People are drawn to Burnaby, B.C. for its balmy summers and mild winters. However, Burnaby residents need to consider a host of environmental risks that could impact their home insurance premiums, as well as the general cost of maintaining a home there.
Earthquakes. As a coastal province, British Columbia is considered a high-risk area for earthquakes. Should a major quake strike, residents will need extra insurance coverage to recoup the damage as most base policies don't offer protection from earthquakes.
Rain. The city experiences rain year-round, which creates the risk of water damage, especially if water ends up penetrating the interior of your home through the roof or walls.
Fire. Although wildfires are more common in the interior of B.C., the lower mainland isn't immune from it. Burnaby is also home to an oil refinery. The crude oil tanks therein are also considered a fire hazard.
What does home insurance cover in Burnaby?
The type of insurance policy you buy will dictate the extent to which you're covered. Generally speaking, house insurance in Burnaby will cover:
Repairs to structural damage caused by certain types of perils.
A home's contents, including the personal belongings of the home's residents, and the belongings of guests. Personal belongings include electronics, clothing, silverware, jewelry, sporting equipment, trees and plants. However, most insurance policies do put a limit on these types of benefits.
Liability, which protects the policyholder and family members from lawsuits as a result of bodily injuries. The insurance policy will pay court costs up to the limit of the policy. What many people don't know about home insurance is that a typical policy will also cover liability or negligence anywhere in North America, subject to exclusions for business or professional services.
Generally speaking, your home insurance coverage in Burnaby will include the following risks:
Household items such as appliances, clothing, furniture and electronics.
Damage to household items caused by power surges.
Damage caused by an aircraft or vehicle crashing into the house.
Falling objects.
Fire damage.
Smoke from heating or cooking devices (smoke damage caused by a fireplace is excluded).
Explosions.
Lightning.
Rioting and vandalism.
Theft.
Some types of water damage.
Damage from wind and hail.
What risks won't home insurance cover in Burnaby?
Even though insurance covers you for a lot, it doesn't cover you for everything. Most home insurance providers in Burnaby won't cover:
Damage to your lawn.
The personal property of individuals who live with the policyholder but are not related to them or considered dependents.
If you work from home, business materials, tools, and equipment aren't covered under home insurance.
Water damage caused by floodwater.
Landslides, avalanches and earthquakes.
Damage caused by frozen plumbing.
Damage caused by frozen water from freezing outside the home.
Damage from the direct application of heat, such as clothing burned by an iron.
Damage caused by birds, vermin, rodents or insects.
Fuel oil leaks.
Vacancy (any loss or damage that's a result of no one being home for 30 days straight).
Damage to any contents that are acquired illegally.
Losses due to the policyholder's criminal activity.
Losses due to war, terrorism or nuclear catastrophe.
What kind of home insurance do you need in Burnaby?
Standard homeowners insurance in Burnaby comes in four different forms: comprehensive, basic, broad, basic and no-frills.
Comprehensive - With this type of policy, the structure of your home and your contents are Comprehensive - This type of policy covers your home and its contents against all insurable risks, like fire and wind damage. Comprehensive insurance offers the most coverage of all the policy types, and it's also the most expensive.
Basic or Named Perils - Your property and its contents will only be insured against the perils of your choosing.
Broad - This policy is a hybrid between comprehensive and basic insurance. A broad policy covers your home's structure from all insurable risks. As for the contents, those are only protected against perils that are specifically named in the policy.
No-Frills - This policy provides basic coverage for properties that don't meet normal underwriting standards. Extended coverage options that are available for other home insurance policies aren't available on a no-frills policy.
Burnaby residents might also want to consider buying additional coverage for events like earthquakes. Most home insurance companies let you buy extra coverages to top off your original policy. These coverages are completely optional and they're called endorsements in insurance-speak. Buying an endorsement will raise the cost of your insurance.
Additionally, the cost to replace items such as jewelry and furs can often exceed policy limits. If your belongings carry a hefty price tag, think about buying optional scheduled articles coverage. While purchasing extra coverage will likely increase home insurance premiums for Burnaby residents, it's important to ensure that your assets are adequately protected. If your assets aren't properly protected, the costs of repairs and damages might outweigh the cost of additional coverage.
What can you do to save on home insurance in Burnaby?
To save on home insurance, insurers recommend trying the following:
Install a home security system.
Bundle your insurance policies; the most common combination is home and auto insurance, but some providers allow you to bundle home and life insurance.
Give your home insurance provider permission to look at your credit score; some insurers offer discounts to clients with good or excellent credit ratings.
Increase your deductible; home insurers will lower your rates if you agree to pay more out-of-pocket if you ever make a claim.
Pay your premium in full annually instead of making monthly payments.
If cost is your main concern — and you're comfortable taking a risk — you'll save some money by choosing a basic policy.
Compare quotes online.
What are the best home insurance companies in Burnaby?
Instead of looking for the "best" insurance company, consider which insurance plans meet your needs at a price you can afford.
Just make sure to protect yourself by working with a federally, provincially or territorially licensed insurance company. That way, you can use an independent dispute resolution system if you have any complaints and you're protected if the insurance company fails to do its job.
What if I own a condo or rent? Can I still buy property insurance online?
You're in luck. LowestRates.ca can help renters and condo owners find insurance coverage. If you're in the market for either of these policies, just select either the condo or renters insurance option in the quickstart form above. If you're looking for more information about either of these products, visit our dedicated condo insurance or renters insurance pages.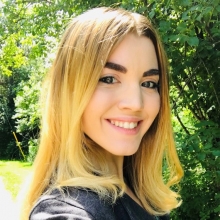 Jessica Vomiero
About the Author
Jessica is the former Associate Editor for LowestRates.ca. Before joining the team, Jessica worked as a National Online Journalist with Globalnews.ca and previously spearheaded the launch of the Business Section at one of Canada's largest technology websites, MobileSyrup.