Compare the best home insurance quotes in Fort McMurray for free.
On average, Fort McMurray homeowners save hundreds of dollars per year by comparing quotes with us.
Get quotes from 50+ Canadian providers in 3 minutes.
Compare rates from Canada's leading home insurance providers

21,583

Canadians

have compared rates and saved money over the last 24 hours
November 23
5 stars amazing
5 stars amazing
Chris Companion
November 19
Simple and straightforward to use…
Simple and straightforward to use and instant quotes. Barb, one of Lowestrates ...
Nick
November 16
They got me the best rate and set me up
They got me the best rate and set me up with a great broker and insurance compan...
Rose
November 15
Excellent
Very happy to communicate with you
Muksitur Choudhury
November 12
Easy, simple and saves you money
Easy, simple and saved money - what more could you ask for?
Mark
November 11
Take a time and understand the situation
You took enough time to discuss the situation and made it best possible way
Suryakant Patel
November 11
Thank you I find out a little bit…
Thank you I find out a little bit cheaper rate
Someone in Canada
November 11
JR Kingdon was very helpful on the…
JR Kingdon was very helpful on the phone. He tried to get me a good quote. Unfor...
Iolanda Xavier
November 11
process was easy and professional
The process was easy and professional
James Robichaud
November 8
Everyone is great
Everyone is great. They got back as soon as I made the request. They did all to ...
customer
November 7
Very personable and very prompt getting…
Very personable and very prompt getting back to me and dealing with the insuranc...
Barbara Johnson
November 7
Super fast and helpful service from a…
Super fast and helpful service from a great broker
VAN LE
November 6
They were able to give me great service…
They were able to give me great service fairly quickly
Matthew DeWitt
November 5
Quick and easy results too save money
Quick and easy results too save money
John
November 4
Very helpful!!
Very helpful!!
Skylar Roberge
November 4
Excellent
Fast and efficient
JeanMarc Marchand
November 3
LowestRates.ca ROCKS
quick, easy and best of all saves people money I have referred at least a dozen ...
Rich Simo
November 1
The young man was very courteous and…
The young man was very courteous and professional. We didn't qualify due to low...
Teresa Penning
October 29
Good service by Barrett Sinider
Good service by Barrett Sinider
Kamran Butt
How comparing
home insurance

quotes works. Hint: it's free!
Share
First, we need to know about you and your home. It only takes 3 minutes, and it's 100% confidential.
Compare
Next, we'll show you quotes from 50+ Canadian providers. It's free, with no commitment.
Save
When you find the best quote, secure your Fort McMurray home insurance rate by talking to a licensed broker or agent.
How we find you the best home insurance in Fort McMurray
Many people have moved to Fort McMurray to take advantage of well-paying work in the area's oil sands. However, major wildfires in the region have shown that living in Fort McMurray can come with risks. If fire damages your home and you don't have insurance, you'll have to pay for the cost of repairing it yourself. That can add up to hundreds of thousands of dollars. That's why finding the right home insurance in Fort McMurray, Alberta is so important.
With LowestRates.ca, you can compare home insurance quotes from Fort McMurray's top home insurance brokers and agents in just a few minutes. All you have to do is select your preferred quote, and a Fort McMurray home insurance provider will be in touch to help you secure it. Not ready to start a form? No problem. We answer some of the biggest questions you may have below. Read on to find out what you need to know about buying home insurance in Fort McMurray.
See how our customers in Fort Mcmurray save big on home insurance.
Type of home
Location
Previous claims
Lowest rate
Average rate
Saved

Quote from December 05, 2023

Type of home

Detached 1,306 sq ft

Location

Fort McMurray

Previous claims

None

Lowest Rate

Average rate

Saved

$230/mth

$2,760/yr (64.00%)

Quote from December 05, 2023

Type of home

Detached 1,216 sq ft

Location

Fort McMurray

Previous claims

None

Lowest Rate

Average rate

Saved

$156/mth

$1,872/yr (53.00%)

Quote from December 05, 2023

Type of home

Detached 1,152 sq ft

Location

Fort McMurray

Previous claims

None

Lowest Rate

Average rate

Saved

$133/mth

$1,596/yr (64.00%)
Home insurance quotes are compared from CAA, Dominion Insurance, Duuo Insurance, Economical Insurance, Gore Mutual, Max Insurance, Pembridge, SGI, Square One Insurance, and Wawanesa Insurance.
Factors that determine your home insurance quote in Fort McMurray
Your home insurance policy will be customized to suit your needs and the property you're insuring.
Home insurance premiums are determined by dwelling type (is it a single-detached home, a house with a basement tenant suite, or a condo?). Insurance companies also try to predict the kind and size of claim you might make in the future.
Here are some of the criteria insurance companies look at when calculating your premium.
The square footage of your home.
Contents and quality of construction.
The location of your home.
Distance to a fire hydrant.
Your insurance claims history.
The age of your roof.
Your home's plumbing.
Your home's electrical system.
Your Fort McMurray home insurance questions, answered.
How much is home insurance in Fort McMurray?
It's difficult to say exactly what your home insurance price in Fort McMurray will be. Because insurance is such a customized product, your costs will depend on the home insurance company in Fort McMurray you choose to work with. Furthermore, the average cost of home insurance in Fort McMurray probably wouldn't be an indicator of what you'll pay. Home insurance rates will vary based on the age of property, construction, wiring, and other elements.
Insurance companies set premiums according to risk. If you live on a flood plain or in an area with seasonal forest fires, you're likely going to pay more for insurance.
The cost of home insurance in Fort McMurray has risen ever since the destructive wildfires of 2016. It's estimated that the fire destroyed 2,400 homes, leaving thousands homeless. It also resulted in billions of dollars in damages that insurance companies had to pay out.
Major disasters like this one result in sky-high insurance claims and those costs get passed on to all consumers. Insurance companies will raise premiums to make sure that they're properly capitalized and have enough money on hand to pay out any future claims.
It's more important now than ever to compare home insurance rates in Fort McMurray. When a catastrophic event happens, the premiums for homeowners in the affected area may go up to cover the losses. On top of that, some insurance companies experience greater losses than others. This means that some insurers raised their premiums more than others.
One of the fastest ways to get an Fort McMurray home insurance estimate is to fill out a form on a rate comparison site like LowestRates.ca. In just three minutes, you can get home insurance quotes from 50+ of the top providers across the country.
What perils are specific to Fort McMurray?
While property insurance in Fort McMurray doesn't differ greatly from property insurance in other cities, there are some specific risks to be aware of.
Wildfires: Fort McMurray is surrounded by boreal forest. As summers in the region have become hotter and drier, the risk of fires has increased. It's important to protect your home against such events.
Flooding: Unfortunately, Fort McMurray is often forced to contend with another form of natural disaster: flooding. The city is built on a flood plain, and has experienced several major floods in recent years. In 2016, heavy localized flooding followed a major summer rain storm.
Tornadoes: While tornadoes are not common in Fort McMurray, they have been known to occur, as have intense wind storms. Tornadoes are dangerous and a direct hit on a home can result in its destruction.
What does home insurance cover in Fort McMurray?
Depending on your coverage, you can be insured against a number of risks that could strike your home. Generally speaking, house insurance in Fort McMurray will cover:
Repairs to structural damage caused by certain types of perils.
A home's contents, including the personal belongings of the home's residents, and the belongings of guests. Personal belongings include electronics, clothing, silverware, jewelry, sporting equipment, trees and plants. However, most insurance policies do put a cap on these types of benefits.
Liability, which protects the policyholder and family members from lawsuits as a result of bodily injuries. The insurance policy will pay court costs up to the limit of the policy. What many people don't know about home insurance is that a typical policy will also cover liability or negligence anywhere in North America, subject to exclusions for business and professional activities.
Generally speaking, your home insurance coverage in Fort McMurray will include the following risks:
Lightning
Fire
Explosions
Water damage
Smoke damage
Windstorms
Hail
Vandalism
Theft
Riots
Falling objects
Impact by either aircraft or vehicle
What risks won't home insurance cover in Fort McMurray?
There are certain risks that some might assume are covered under your policy, but aren't actually covered, or require you to buy additional coverage to be fully protected. It's important to never assume something is covered. Always ask your broker or agent what is and what isn't included in your policy.
Most home insurance providers in Fort McMurray won't cover two kinds of risks: uninsurable perils and optional coverage. Some common things that are either optional or not covered under a standard plan include:
Damage caused by insects or vermin: Most home insurance providers do not cover this. Make sure that your home inspector checks for any infestations before you buy your home.
Sewer backup: Base insurance policies don't include coverage for sewer backup, but it is available at extra cost in the form of an insurance endorsement (also known as an insurance rider). It's something to consider, especially if you live in an area prone to flooding. It will cover you in the event a major rainstorm results in your pipes backing up and flooding your property. Repairing this kind of damage on your own can be extremely costly as removing sewage water from your home requires extensive work.
Overland flooding: Most policies will protect you against issues such as burst pipes. However, many homeowners falsely believe their policies automatically protect them against flooding such as when a river overflows its banks or sudden snowmelt floods your home. Overland flooding, as it is known, can often be added as an optional protection.
What kind of home insurance do you need in Fort McMurray?
Now that we've talked about some of the risks and optional add-on coverages available, let's take a look at the four main types of policies. Standard homeowners insurance in Fort McMurray comes in four different forms: comprehensive, basic, broad, basic and no frills.
Comprehensive: When it comes to basic home insurance policies, this one covers the most. Comprehensive insurance is designed to cover all insurable risks to your home. It will cover the replacement value if your home is destroyed in an event such as a fire or windstorm, as well as protect the contents of your home. A comprehensive policy does not include the optional coverages mentioned above.
Basic or named perils: This will only cover you for very specific situations that you've stated in your policy. You won't have coverage for anything you haven't specifically asked for. While you'll find fewer events covered than you would in a comprehensive policy, you'll also pay less.
Broad: This policy aims to strike the sweet spot between comprehensive and basic. You'll have more coverage than basic, but less than comprehensive. Your home's structure is covered against every kind of insurable loss, while the contents of your home are only covered against perils that you specify. Check with your insurer to see what exactly will be covered with the broad policy they offer as each policy is different.
No-frills: This is the most basic level of coverage. If your home has serious issues, such as structural problems, it may be the only insurance you qualify for. While this policy will cover the cost of repairs for damages, you don't have any, well, frills here. For instance, if you have to leave your home due to damage, don't expect this coverage to pay for your nights at a hotel as other policies might.
As mentioned, you can buy additional coverage that may not be included in the four policy types mentioned above. These are often referred to as insurance endorsements. Make sure to speak to your agent or broker about endorsements such as sewer backup or overland flooding if you're concerned about these issues.
What can you do to save on home insurance in Fort McMurray?
Living in a major city can be expensive, but finding cheap home insurance in Fort McMurray can help you cut costs. You can save a number of ways, including with applicable discounts or changes to your coverage. Here's a look at potential ways to save:
Pay annually versus monthly.
Increase your deductible (this is the amount you must cover out of pocket before the insurance company pays the rest of your claim).
Bundle other insurance products together, such as home and auto.
Add security features such as cameras or intruder alarms.
Take advantage of alumni or professional discounts. You may receive a cheaper rate if your insurer offers favourable rates to graduates from your university or a union you belong to.
If you're a senior, remember to ask if your insurer offers a discount for clients in your age range.
Finally, think carefully before filing a claim. If your claim will cost $800, weigh that against whether paying a deductible and making a claim is worth an increase in your home insurance. Insurance companies will eventually reward you with discounts for maintaining a claims-free record.
Finding affordable home insurance in Fort McMurray doesn't have to be a struggle. Whatever your method of getting the best rate, comparison shop before you buy so you can compare current home insurance rates from Fort McMurray providers.
What are the best home insurance companies in Fort McMurray?
It's hard to declare one company better than the others in Fort McMurray. Because home insurance can be so personalized, there's no one insurance provider that provides the best home insurance rates to all Fort McMurray customers.
Of course, when speaking to an agent or broker, you have the right to ask questions about the advice they're giving you. The Financial Consumer Agency of Canada recommends asking questions such as:
Can the agent provide references from other clients?
What are their training and qualifications?
Do they belong to a professional association?
How long have they been in business?
What services can they provide after they sell you the policy?
Finding a Fort McMurray home insurance quote online can be the fastest way to get in touch with the right provider. We ensure that every insurance provider in our marketplace is reliable. Plus, you can compare a number of home insurance providers on LowestRates.ca to see which one is offering you the best price and coverage for your needs.
What if I own a condo or rent? Can I still buy property insurance online?
You're in luck. LowestRates.ca offers quote comparison services to renters and condo owners. If you're in the market for either of these policies, just select the type of policy you want. . If you're looking for more information about either of these products, visit our condo insurance and renters insurance pages.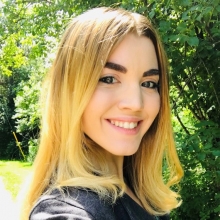 Jessica Vomiero
About the Author
Jessica is the former Associate Editor for LowestRates.ca. Before joining the team, Jessica worked as a National Online Journalist with Globalnews.ca and previously spearheaded the launch of the Business Section at one of Canada's largest technology websites, MobileSyrup.