Compare La Capitale home insurance quotes with other top insurance companies.
On average, Canadian homeowners save hundreds of dollars per year by comparing quotes with us.
Get quotes from 50+ Canadian providers in 3 minutes.
26,467

Canadians

have compared rates and saved money over the last 24 hours
Join the millions of Canadians saving money on home insurance
The first rule of saving money is to shop around for the best price. Make sure you're not overpaying for home insurance by comparing insurance providers before you settle on one. LowestRates.ca makes comparing multiple home insurance companies a snap. We don't sell insurance — we're completely independent — but we can show you which insurer is offering the lowest price. Just enter your postal code and in 3 minutes we'll show you rates from Canada's big banks and independent lenders. Best of all? It's free.
September 22
Easy, fast and professional.
I got my home insurance through Lowest rates and had a great experience. Easy, f...
Aubree Campbell
September 22
Was pleasantly surprised by the prompt…
Was pleasantly surprised by the prompt response to my enquiry online. Hope it's ...
Mishu K
August 5
Received a call before I was even…
Received a call before I was even finished submitting information. Super fast se...
Robert Chiasson
August 4
Insurance Premiums
I got all the information I needed with the lowest Auto and Home insurance premi...
joseph almeida
August 4
Great service!
Great service!
Linda RitaOlivier
August 3
They respond very quickly
They respond very quickly. They are very understandable. The representative I sp...
Nuwara47
August 2
Quick efficient and very helpful 👌
Quick efficient and very helpful 👌
Khalilulla Razzaque
August 2
dick
Web page was quick and easy to use
Richard
July 30
Good experience was pretty quick
Good experience was pretty quick
Grant W.Murray
July 29
The agent was friendly
The agent was friendly, helpful and polite. All in all a good experience.
KaneezAla
July 29
Extremely simple
Extremely simple, and fast process.
JaniceGiannitti
July 26
excellent
excellent, professional service
SabinBaidoc
July 23
Very kind and helpful
Very kind and helpful
April Shannon
July 22
Easy to find easy to use website which…
Easy to find easy to use website which provided me with options.
Randall McLellan
July 22
Excellent service
Excellent service
Sven Zorz
July 21
They were great
They were great
ChristinaLain
July 21
Excellent pricing
Excellent pricing
pankaj joshi
July 16
I needed a quote for tenant insurance…
I needed a quote for tenant insurance and was able to find an amazing company wh...
Benjamin Bohnsack
July 10
Review for low rates
Lowest rate did send me to the desired rental insurance rates, which I was able ...
JOY cumberbatch
June 18
Fast service
I was on line researching home and auto insurance, at one point I clicked on the...
T. Thompson
May 28
I used lowestrates to find great rates…
I used lowestrates to find great rates for both my car insurance and for renter'...
Alexandre Williot
April 12
This website (LowestRates.ca) makes…
This website (LowestRates.ca) makes your decision on which insurance is the les...
Sabah Salih
March 30
every time i use lowest rates i get a…
every time i use lowest rates i get a good deal--so much for loyalty pricing wit...
Donald ADESCHAMPS
March 20
Real options to save
Lowest Rates. CA has been extremely helpful I've gone through my ups and downs b...
Amir Isakovic
March 15
Very good.
Very good, and the Rates you have stated is great. Please wait till I see the ba...
Ian Stevens
March 10
Good customer service
Good customer service
Lina Bella
March 4
Awesome and free!
Always use this site to find all types of insurance. I am yet to find better quo...
Jey
March 3
Great team and amazing communication…
Great team and amazing communication skills. Very straight forward to get an est...
Andre F MPereira
February 23
Hi your site was easy to use
Hi your site was easy to use . I had no problem to get answers to my questions. ...
Teresa Bourque
How comparing
home insurance

quotes works. Hint: it's free!
Share
First, we need to know about you and your home. It only takes 3 minutes, and it's 100% confidential.
Compare
Next, we'll show you quotes from 50+ Canadian providers. It's free, with no commitment.
Save
When you find the best quote, secure your rate by talking to a licensed broker or agent.
Meet La Capitale home insurance.
La Capitale is one of the largest insurers in Quebec, with a long history of providing services to the public sector in the province. The insurer was founded in 1940 by federal employees and now provides insurance, investment funds, mortgages and other financial products to the workers of more than 800 institutions in Quebec.
La Capitale is headquartered in Quebec City and while the province it calls home is its largest market, the insurance company has a presence in Ontario as well.
If you're in the market for home insurance and are looking at La Capitale, we recommend doing an insurance quote with us here at LowestRates.ca to compare your options to find the coverage that's right for you.
How consumers review La Capitale home insurance.
La Capitale ranks highly for satisfaction among home insurance customers. The J.D. Power 2019 Canada Home Insurance Satisfaction Study found that La Capitale tied for third in satisfaction with a rating of 809 in its home province of Quebec. It didn't rank outside the province, but that's to be expected given that Quebec is its main market.
Province
User satisfaction rating
Atlantic/Ontario
—
Quebec region
—
Western region

 

 

 

 

 
Factors that determine your home insurance quote
Your home insurance policy will be customized to suit your needs and the property you're insuring.
Home insurance premiums are determined by dwelling type (is it a single-detached home, a house with a basement tenant suite, or a condo?). Insurance companies also try to predict the kind and size of claim you might make in the future.
Here are some of the criteria insurance companies look at when calculating your premium.
The square footage of your home.
Contents and quality of construction.
The location of your home.
Distance to a fire hydrant.
Your insurance claims history.
The age of your roof.
Your home's plumbing.
Your home's electrical system.
The La Capitale home insurance advantage.
Discounts
La Capitale offers a number of discounts and special programs to help you get the most out of your insurance. The company highlights on its website that the average consumer saves $425 by bundling their home, auto or leisure vehicle insurance together. La Capitale also offers free coverage to protect your professional materials (such as tablets and cameras). Finally, the insurance company touts the "best water damage coverage on the market", offering a number of add ons such as sewer backup and flood damage protection.
Below, we take a closer look at what you can get with La Capitale:
Water leakage detector: You can get a discount on your home insurance at La Capitale if you equip this valve that automatically closes if a leakage is detected.
Bundling discount: This will save you money if you also have a vehicle (this can be a car, SUV or a leisure vehicle like an RV).
Loyalty discounts: You are eligible for discounts and perks as part of La Capitale's loyalty program, which rewards you the longer you remain a client with the company (privileges start at day one, with more rewards coming after three, five, 10, 15, 20 and 25 years). You get things like free insurance coverages, free legal and psychological assistance and deductible reductions on your home, auto, and recreational vehicles. Also, if you have multiple people insured with La Capitale, everyone gets the same loyalty perks available to the person who's been insured the longest. So if your daughter has been insured for three years, but your husband for 15, then your daughter has access to all the perks your husband does. That's good news, because perks continue to get better the longer you're insured.
Special programs
La Capitale home insurance also offers some special programs that you can take advantage of.
Pay a single deductible - If you're hit with a loss on two or more items you insure with La Capitale, you only have to pay a single deductible.
Free coverage for professional materials - Items such as cameras, computers, tablets, tools and books are all eligible for free coverage under your home insurance policy as part of La Capitale's "professional materials" perk.
Claim forgiveness coverage - For as little as a few dollars a month, you can get claims forgiveness on your La Capitale insurance, which will prevent your insurance rates from going up if you make up to two claims in a five year period.
Legal access insurance - This provides you access to one of La Capitale's lawyers to get assistance with legal questions.
Is there an app?
Yes. You can download the La Capitale app on Google and Apple devices. The app gives you access to your Client Centre, where you can update your information or view your home or auto insurance documents.
How to submit a claim with La Capitale
La Capitale requires you to call its claim service if you're filing a home insurance claim. It encourages you to call if you're unsure whether to file a claim or want to get more information.
You can check the progress of your filed claim and upload any supporting documentation online using the La Capitale app.
To submit a claim by phone:

Claims Centre: 1-800-461-0770

 

To speak with a claims agent online:

Visit La Capitale's website.

 

Hours of availability:

The claims call centre is active 24 hours, seven days a week.
The online chat function is available during the following times:
8:00 a.m. to 8:00 p.m. Monday to Friday
8:30 a.m. to 4:00 p.m. Saturday

 
What else does La Capitale do?
La Capitale provides a whole suite of insurance products in addition to home insurance, as well as offering various other financial products. Here's a quick look at what else you can get with La Capitale.
Car insurance
Travel insurance
Life insurance
Mortgages
Investment accounts
Deferred life annuities
RRSPs, RESPs and TFSAs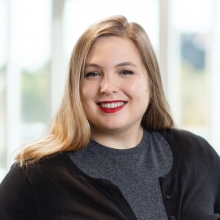 Alexandra Bosanac
About the Author
Alexandra Bosanac is the Core Content Manager for LowestRates.ca. Her reporting has appeared in Canadian Business, the Toronto Star, the National Post, and the CBC.