Compare the best home insurance quotes in London, Ontario, for free.
On average, London homeowners save hundreds of dollars per year by comparing quotes with us.
Get quotes from 50+ Canadian providers in 3 minutes.
Compare rates from Canada's leading home insurance providers

20,740

Canadians

have compared rates and saved money over the last 24 hours
September 21
Promp response upon filling…
Promp response upon filling questionnaires,courteous representative.
arturo morales
September 21
They were really quick
They were really quick, and very helpful.
Katrina
September 20
On rate
The rates are very interesting
Georges Joseph
September 19
Very skilled people
Very skilled people Answered all my questions
Mike Walter
September 19
Helpful and go me a great low rate on my insurance
I was looking around for insurance for a bit, but with lowestrates it was drasti...
Nicholas
September 19
Amazing company.
Very professional company. So easy to use 5 ⭐️
Paul
September 15
well informed agent and fast respond.I…
well informed agent and fast respond.I can say one of the better one in the indu...
aj azma
September 15
The service was fast and easy
The service was fast and easy, the word came back way lower than what I was payi...
Lorne Caul
September 14
Fast response
Fast response, great price!
Thuan Nguyen
September 10
The representative was very sweet and…
The representative was very sweet and understanding.
Faouzi Idrissou
September 9
responsive to what I need was calling…
responsive to what I need was calling me while I was still on the website, I tho...
Curtis Leong
September 9
They show lower rates than my insurance…
They show lower rates than my insurance company I have been with for over 30 yea...
Ingeborg Hahn
September 9
Convenient way to do something that can…
Convenient way to do something that can be a pain in the b.... Thank you
Rick
September 8
I received all the information i was…
I received all the information i was interested in. Very nice service.
Wlodzimierz Wojtysiak
September 8
Most of the staff was very prompt and…
Most of the staff was very prompt and knowledgeable. The online application is e...
Karen Hall
September 7
Easy to use and call back promptly
Easy to use and call back promptly
Donna DAmore
September 6
Very helpful
The company is doing great. They tell you what is the best for you to do
Susan Paradero
September 3
Great Service! …
The person I spoke with was incredibly helpful and very polite. He was also pati...
Catherine White
How comparing
home insurance

quotes works. Hint: it's free!
Share
First, we need to know about you and your home. It only takes 3 minutes, and it's 100% confidential.
Compare
Next, we'll show you quotes from 50+ Canadian providers. It's free, with no commitment.
Save
When you find the best quote, secure your London home insurance rate by talking to a licensed broker or agent.
How we find you the best home insurance in London.
Most of us consider our home our sanctuary. It's our retreat after a long day and it's where many of our most cherished memories are made.
Home insurance can help protect your dwelling (and the things inside it) from unexpected and uncontrollable events like fire, theft, and extreme weather.
But with so many insurers competing for your business, it's hard to know if you're getting the best deal.
LowestRates.ca lets you compare home insurance rates in London, Ont. We'll even connect you with the company offering the lowest premium.
That's the easy part. But you're still bound to have all kinds of questions about home insurance. Below, we've answered some of the main questions homeowners have about buying home insurance in London.
See how our customers in London save big on home insurance.
Type of home
Location
Previous claims
Lowest rate
Average rate
Saved

Quote from September 22, 2023

Type of home

Detached 1,033 sq ft

Location

London

Previous claims

None

Lowest Rate

Average rate

Saved

Quote from September 21, 2023

Type of home

Detached 1,271 sq ft

Location

London

Previous claims

None

Lowest Rate

Average rate

Saved

Quote from September 21, 2023

Type of home

Townhouse 1,312 sq ft

Location

London

Previous claims

None

Lowest Rate

Average rate

Saved
Home insurance quotes are compared from CAA, Dominion Insurance, Duuo Insurance, Economical Insurance, Gore Mutual, Max Insurance, Pembridge, SGI, Square One Insurance, and Wawanesa Insurance.
Factors that determine your home insurance quote in London
Your home insurance policy will be customized to suit your needs and the property you're insuring.
Home insurance premiums are determined by dwelling type (is it a single-detached home, a house with a basement tenant suite, or a condo?). Insurance companies also try to predict the kind and size of claim you might make in the future.
Here are some of the criteria insurance companies look at when calculating your premium.
The square footage of your home.
Contents and quality of construction.
The location of your home.
Distance to a fire hydrant.
Your insurance claims history.
The age of your roof.
Your home's plumbing.
Your home's electrical system.
Your home insurance questions, answered.
How much does home insurance cost in London?
There's no one-size-fits-all answer to that question. But there is a simple way to get an accurate estimate of how much home insurance in London costs: apply for a quote.
There are many variables that are used to determine the cost of your home insurance (we cover the major ones in the sections that follow). Homeowners also have many different coverage options open to them. On top of that, each insurance company underwrites risk differently, leading to even more price variation.
That's why it's possible for two households living on the same street to pay very different rates for insurance.
In short, the only way to be sure how much home insurance will cost you is to start the quote process.
LowestRates.ca lets you compare quotes from dozens of home insurance companies so you can rest assured you've done your due diligence and are getting the lowest rate available.
What kind of risks are specific to London?
Cold temperatures. London winters can bring about frigid temperatures, which can cause pipes to freeze and later rupture. Burst pipes are a common cause of flooding.
Flooding. London may be on the perimeter of southwestern Ontario's snow belt, but it still gets hit with heavy snowfall. The ensuing spring thaw has the potential to trigger flooding as well. The city is also no stranger to powerful thunderstorms. These are sometimes accompanied by downpours, which in turn can cause flooding.
Earthquakes. Powerful, destructive earthquakes are rare in southwestern Ontario, but London does indeed experience seismic activity. However, any activity often scores low on the Richter scale.
What risks does home insurance cover in London?
Generally speaking, home insurance guarantees the following things: financial assistance to repair or replace the structure of your home and your personal belongings; any additional living expenses you may incur if you're forced out of your home (for example, home insurance covers hotel stays should you ever need to evacuate your home); and protection of your personal liability. The latter covers some of your legal expenses should someone decide to sue you after injuring themselves on your property.
Home insurance typically covers the following risks:
Fire.
Theft.
Explosions.
Vandalism.
Water damage.
Smoke damage (excluding damage caused by fireplaces).
Electrical current.
Broken windows.
Lightning.
Wind and hail.
Falling objects (objects that land on your home as a result of an avalanche, earthquake or landslide are excluded).
What risks won't home insurance cover in London?
Unfortunately, home insurance doesn't cover everything. Here's what's usually not included in a standard home insurance policy:
Sewer backup.
Flooding caused by overland water.
Damage from insects and rodents.
Water damage that happens as a result of your home's pipes freezing or bursting during the winter months.
Earthquakes.
Landslides.
Damage to property acquired illegally.
Damage from freezing outside the home.
Pollution.
To protect your home against these kinds of risks, you'll need to top up your policy by purchasing extra coverage. These are called "endorsements".
What kind of home insurance do you need in London?
The answer to this question depends on the details of your situation as well as your personal risk tolerance. But to help you get you started, here are the four basic types of home insurance:
Comprehensive - This is the most extensive of all the policy types. Comprehensive insurance covers the structure of your home and its contents against all risks. It doesn't, however, cover uninsurable perils like overland flooding and earthquakes.
Basic or Named Perils - This type of coverage only protects against perils that are specifically named in your policy.
Broad - A mid-priced policy that combines some of the benefits of a comprehensive and a basic policy. Your home's structure is covered against all perils. Your contents, however, are only protected against named perils.
No-Frills - This type of coverage is intended for properties that don't meet normal insurance standards. Homes with major structural issues, for instance.
Beyond the policies listed above, you may want to look at purchasing insurance endorsements for things like overland flooding and sewer backup.
What can you do to save on home insurance in London?
Select a higher deductible.
Buy auto insurance from the same insurer (bundling can often result in discounts).
Shop around online for the best rate.
Provide your insurer with a lump sum payment for the entire year instead of monthly premiums.
Equip your home with smoke detectors and monitored intruder alarms.
Purchase a brand new home (sometimes this can result in receiving a discount on your premiums).
Tell your insurer that you belong to a union, or are an alumnus of a particular university or college.
Be "claims free" (i.e., you've never made an insurance claim before).
Senior citizens can usually qualify for discounts.
What are the best insurance companies in London?
There's no one insurance company that's the best for everyone. The important thing is finding the right amount of coverage for your home at an affordable price. That's why shopping around before locking into a policy is a good idea.
Beyond that, ask your broker or agent lots of questions and make sure they get answered to your satisfaction.
Some of the major home insurance companies operating serving London include:
Allstate Insurance
Desjardins Insurance
The Co-operators
Intact Insurance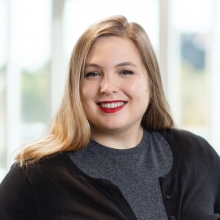 Alexandra Bosanac
About the Author
Alexandra Bosanac is the Core Content Manager for LowestRates.ca. Her reporting has appeared in Canadian Business, the Toronto Star, the National Post, and the CBC.