Compare the best home insurance quotes in Medicine Hat for free.
On average, Medicine Hat homeowners save hundreds of dollars per year by comparing quotes with us.
Get quotes from 75+ Canadian providers in 3 minutes.
Compare rates from Canada's leading home insurance providers

45,736 Canadians
have compared rates and saved money over the last 24 hours
What our users say:
July 25
Awesome 👍😎
Awesome 👍😎
Joshua Leong
July 15
Auto Insurance
I was looking for an insurance rate that would help me save money, I did a Googl...
Louise Beaton
July 1
excellent service
excellent service
An Luu
June 22
Highly recommended
Excellent customer service. Was very patient and answer my customers toughly. Fo...
Karan Parmar
June 18
Chelsea was very helpful
Chelsea was very helpful, answered all my questions and set me up hassle free. S...
Chris
June 14
its the easiest thing in the world to…
its the easiest thing in the world to find insuance that isn't going to burn the...
ann watson
June 11
Very nice broker
Very nice broker. Good service. Found a great deal.
Meredith Berggren
June 5
Awesome work
wow what an awesome rep. He did up everything, extremely fast and was very under...
Delroy Paul
June 4
It was a pleasure dealing with your…
It was a pleasure dealing with your broker, it made switching insurance companie...
Michael Sheridan
May 26
Quick service
Quick service, good price
dl
May 22
Imad Harrouk was great !
Imad Harrouk was great ! intelligent well spoken professional polite a perso...
james bannon
May 21
Imad Harrouk helped me get the best…
Imad Harrouk helped me get the best home and auto bundle insurance quote. He was...
Amanda Moskowitz
May 20
Excellent !!! Very competitive rates !!
Excellent customer services also they have very competitive rates !!
Eliza Gallant
May 20
Excellent Service
Sonia was patient with all of my questions, helpful and cheerful through the ent...
Cori Thompson
May 18
I was treated fairly and walked through…
I was treated fairly and walked through my purchase.I enjoyed the agent was exce...
paul neville
May 17
Highly Recommended !
I spoke with Mr. Imad Harrouk of DirectRate for quotes on my car and condo insur...
HL
May 14
Highly recommend
Great experience, simple to use and they gave me a lot of options at prices that...
Chandra Wilson
May 11
Easy
Easy, clear and fast. Very effective.
Rene Izquierdo de la Cruz
May 6
Sonia was very helpful and nice…
Sonia was very helpful and nice throughout the whole process. She got me the bes...
Ali Al-Rubayee
May 6
Very friendly and professional
Very friendly and professional. She always try to help. Really appreciate.
Binod Shrestha
May 5
He was so amazing
He was so amazing. He went out his way to help me. He deserves a raise Very po...
Shahin Abbaskhan
April 27
Great rates!
Ryan was very helpful and polite.He went all out to find me the best rate. He wa...
Linda Shelton
How comparing
home insurance

quotes works. Hint: it's free!
Share
First, we need to know about you and your home. It only takes 3 minutes, and it's 100% confidential.
Compare
Next, we'll show you quotes from 75+ Canadian providers. It's free, with no commitment.
Save
When you find the best quote, secure your Medicine Hat home insurance rate by talking to a licensed broker or agent.
How we find you the best home insurance in Medicine Hat.
Chances are you've come to this page in search of cheap home insurance in Medicine Hat. Welcome! You've come to the right place.
You're not legally required to buy home insurance, but good luck getting a mortgage without it. Almost every lender in Medicine Hat requires proof of property insurance before they'll lend you any money.
So, for the vast majority of homeowners in Medicine Hat, Alberta, home insurance is non-negotiable. But, choosing an insurance company can be difficult. There's a lot to think about.
We'll cover some of the key considerations. For example, the kinds of risks that are unique to Medicine Hat homeowners, the types of insurance available to Albertans, and what it might cost you.
We'll also explain why comparing home insurance companies before you buy a policy is important and how it can help you save money.
See how much you could be saving on home insurance.
Type of home
Location
Previous claims
Lowest rate
Average rate
Saved

Quote from August 04, 2021

Type of home

Detached 1,712 sq ft

Location

Medicine Hat

Previous claims

None

Lowest Rate

Average rate

Saved

Quote from August 02, 2021

Type of home

Townhouse 1,521 sq ft

Location

Medicine Hat

Previous claims

None

Lowest Rate

Average rate

Saved
Factors that determine your home insurance quote in Medicine Hat
Your home insurance policy will be customized to suit your needs and the property you're insuring.
Home insurance premiums are determined by dwelling type (is it a single-detached home, a house with a basement tenant suite, or a condo?). Insurance companies also try to predict the kind and size of claim you might make in the future.
Here are some of the criteria insurance companies look at when calculating your premium.
The square footage of your home.
Contents and quality of construction.
The location of your home.
Distance to a fire hydrant.
Your insurance claims history.
The age of your roof.
Your home's plumbing.
Your home's electrical system.
Your home insurance questions, answered.
How much does home insurance cost in Medicine Hat?
Given the many variables that affect insurance — the age of your home, its condition, its location, your insurance history, and more — that's a hard question to answer.
To get an accurate idea about how much home insurance is in Medicine Hat, we suggest applying for a quote. As with any product of this kind, it's a good idea to get quotes from several different home insurance companies in Medicine Hat. Insurance companies underwrite risk differently, which results in a bit of price variance. You can easily see which insurance company is best for you by considering multiple quotes together.
What risks are specific to Medicine Hat?
Insurance is all about hedging risk. Catastrophic weather events are one risk that insurers watch out for — heavy rain especially. Medicine Hat is fortunate in that regard, since it's one of the drier cities in Canada with average annual precipitation of around 13 inches, and that can help reduce premiums. Flood protection isn't included in base insurance policies, but you can add extra coverage to your policy for this risk in the form of an 'insurance rider.'
Another climate risk comes from forest fires. Medicine Hat is known as the sunniest city in Canada, but fortunately, it doesn't experience excessively hot weather, so the risk of fires is not especially great. That again is an advantage for homeowners when it comes to the cost of insurance. Most insurance policies include fire coverage (minus ones that are intentionally set).
And finally, there's also the risk of tornadoes, which can cause extensive damage to property. Medicine Hat lies in one of two large areas in Canada that are prone to severe tornadoes, which in turn will likely increase home insurance premiums in the area. Home insurance policies usually have wind coverage.
What risks can I get home insurance coverage for in Medicine Hat?
Home insurance policies vary, but generally, you'll be covered for such events as:
Damage to your home from fire or water damage caused by burst pipes (provided you can show that you have kept your home in a state of good repair).
Damage or theft of personal possessions.
Theft of personal property from your vehicle.
Your personal liability if a visitor injures themselves on your property.
Your liability if you damage someone else's property (e.g., if a fire that starts in your home damages your neighbour's property).
What risks won't home insurance cover in Medicine Hat?
While home insurance coverage is fairly broad, it won't protect you from absolutely everything. You'll still be on the hook for damage caused by the events including:
Earthquakes.
Floods.
Damage resulting from negligent behaviour (e.g., allowing your pipes to freeze because you were on vacation and forgot to turn off the water).
However, you can buy coverage for these risks at extra costs. Optional coverage is called an 'insurance rider.'
What kind of house insurance do you need in Medicine Hat?
There are four main types of insurance you can get when buying a home:
Comprehensive: Sometimes called a special or all-perils policy, this coverage protects your home and possessions against all insurable risks, except for specific ones that it identifies as "exclusions." For example, your policy will likely name overland flooding, and earthquakes as exclusions and you won't be covered for damage from those kinds of events. No insurance company includes earthquake or flood coverage in a base policy, comprehensive or not. You can buy special coverage for these risks in the form of an insurance rider. Comprehensive coverage will also guard your contents against all insurable risks.
Basic or Named Perils: This kind of insurance is the opposite of a comprehensive policy: it only provides coverage for insurable risks that are explicitly outlined in the policy. That means that if a peril isn't in the policy, you're not covered.
Broad: A broad policy offers comprehensive coverage for the structure of your home and basic coverage for your contents. That means you'll need to specify which perils you want your belongings protected from.
No-Frills: If you're gutting and renovating a home, it may not be possible to get general coverage on it until you're finished. In that case, you'll want no-frills insurance. Sometimes referred to as basic fire insurance, this kind of policy will cover your structure from fire and a few other very basic risks until you qualify for broad protection.
You can extend your coverage beyond what a policy provides by obtaining an endorsement, which is an addition to your policy that specifies special protection. Base insurance plans don't cover certain risks. Typical endorsements cover such things as earthquakes, flooding, sewer backup or loss of very expensive items such as precious jewellery (whose full value might exceed the amount of your existing policy).
What can you do to get the best home insurance rate in Medicine Hat?
There are a lot of things you can do to make home insurance in Medicine Hat more affordable. Here are a few tips:
Bundle your home and auto coverage to get a lower rate.
Increase your deductible, which will lower your premium.
Install safety devices, such as home alarm systems.
Stop smoking — insurers know that careless smoking is a major cause of fires.
Compare Medicine Hat home insurance quotes online.
What are the best home insurance companies in Medicine Hat?
There is no single insurance company that can claim to be "the best" for all homeowners since everyone's needs are different. What matters is finding a company that will provide the right coverage for you at the right price.
But you should also think beyond the price of home insurance. Medicine Hat boasts a variety of providers, and you should do your due diligence on each of them. Check out company websites, research reviews on the internet, talk to friends and family and make sure that any company agent can answer your questions and concerns to your complete satisfaction.
Keep in mind that your friend's experience with one insurance company may not be reflective of yours.
Fortunately, there is a wide range of home insurance providers operating in Medicine Hat. Here are some of the most prominent ones:
RBC Insurance
Belairdirect
The Co-operators
Wawanesa Insurance
You may also want to do some research on home insurance brokers in Medicine Hat as well, since insurance providers will often sell coverage through licensed brokers.
What is the average cost of home insurance in Medicine Hat?
It's difficult to pin down current home insurance rates in Medicine Hat — for a few reasons.
Medicine Hat home insurance premiums are based on a range of factors, including the age of your home, where it's located, what type of heating it relies on, and how many claims you've made in the past, just to name a few.
Plus, every home insurance provider has its own algorithm for calculating risk. Since there is no standard cost for homeowners insurance in Medicine Hat, the best way to find out how much home insurance is in Medicine Hat is to get an estimate online using a quoter like LowestRates.ca's.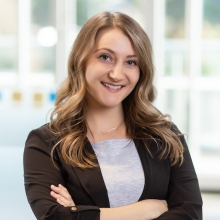 Lisa Coxon
About the Author
Lisa is an Editor and Writer for LowestRates.ca. Her work has appeared in Reader's Digest, Toronto Life, Canadian Living and TVO. As a child, she diligently hoarded the $50 bills that fell out of her Christmas cards. Adult Lisa is working hard to resurrect those stockpiling tendencies.