Compare the best home insurance quotes in Red Deer for free.
On average, Red Deer homeowners save hundreds of dollars per year by comparing quotes with us.
Get quotes from 50+ Canadian providers in 3 minutes.
Compare rates from Canada's leading home insurance providers

26,467

Canadians

have compared rates and saved money over the last 24 hours
September 22
Easy, fast and professional.
I got my home insurance through Lowest rates and had a great experience. Easy, f...
Aubree Campbell
September 22
Was pleasantly surprised by the prompt…
Was pleasantly surprised by the prompt response to my enquiry online. Hope it's ...
Mishu K
August 5
Received a call before I was even…
Received a call before I was even finished submitting information. Super fast se...
Robert Chiasson
August 4
Insurance Premiums
I got all the information I needed with the lowest Auto and Home insurance premi...
joseph almeida
August 4
Great service!
Great service!
Linda RitaOlivier
August 3
They respond very quickly
They respond very quickly. They are very understandable. The representative I sp...
Nuwara47
August 2
Quick efficient and very helpful 👌
Quick efficient and very helpful 👌
Khalilulla Razzaque
August 2
dick
Web page was quick and easy to use
Richard
July 30
Good experience was pretty quick
Good experience was pretty quick
Grant W.Murray
July 29
The agent was friendly
The agent was friendly, helpful and polite. All in all a good experience.
KaneezAla
July 29
Extremely simple
Extremely simple, and fast process.
JaniceGiannitti
July 26
excellent
excellent, professional service
SabinBaidoc
July 23
Very kind and helpful
Very kind and helpful
April Shannon
July 22
Easy to find easy to use website which…
Easy to find easy to use website which provided me with options.
Randall McLellan
July 22
Excellent service
Excellent service
Sven Zorz
July 21
They were great
They were great
ChristinaLain
July 21
Excellent pricing
Excellent pricing
pankaj joshi
July 16
I needed a quote for tenant insurance…
I needed a quote for tenant insurance and was able to find an amazing company wh...
Benjamin Bohnsack
July 10
Review for low rates
Lowest rate did send me to the desired rental insurance rates, which I was able ...
JOY cumberbatch
June 18
Fast service
I was on line researching home and auto insurance, at one point I clicked on the...
T. Thompson
May 28
I used lowestrates to find great rates…
I used lowestrates to find great rates for both my car insurance and for renter'...
Alexandre Williot
April 12
This website (LowestRates.ca) makes…
This website (LowestRates.ca) makes your decision on which insurance is the les...
Sabah Salih
March 30
every time i use lowest rates i get a…
every time i use lowest rates i get a good deal--so much for loyalty pricing wit...
Donald ADESCHAMPS
March 20
Real options to save
Lowest Rates. CA has been extremely helpful I've gone through my ups and downs b...
Amir Isakovic
March 15
Very good.
Very good, and the Rates you have stated is great. Please wait till I see the ba...
Ian Stevens
March 10
Good customer service
Good customer service
Lina Bella
March 4
Awesome and free!
Always use this site to find all types of insurance. I am yet to find better quo...
Jey
March 3
Great team and amazing communication…
Great team and amazing communication skills. Very straight forward to get an est...
Andre F MPereira
February 23
Hi your site was easy to use
Hi your site was easy to use . I had no problem to get answers to my questions. ...
Teresa Bourque
How comparing
home insurance

quotes works. Hint: it's free!
Share
First, we need to know about you and your home. It only takes 3 minutes, and it's 100% confidential.
Compare
Next, we'll show you quotes from 50+ Canadian providers. It's free, with no commitment.
Save
When you find the best quote, secure your Red Deer home insurance rate by talking to a licensed broker or agent.
How we find you the best home insurance in Red Deer.
Got a mortgage in Red Deer? You need home insurance. A home insurance policy usually covers four types of incidents: interior damage, exterior damage, loss or damage of personal assets or belongings, and injury that arises while on the property (or any damage that you cause to someone else's property).
LowestRates.ca can help you find the right home insurance for your Red Deer, Alberta property by shopping the Canadian home insurance market for you. Our service aggregates home insurance quotes for Red Deer online in less than three minutes.
Next, we'll connect you with the Red Deer home insurance broker or agent who can secure your new, cheaper rate. Depending on which company offers you the lowest rate, you may even be able to securely lock in your new policy online.
We update our home insurance rates throughout the day, every day to ensure we bring you the most current Red Deer home insurance rates.
Not ready to start an application to get your lowest Red Deer home insurance rates? We've covered some of the basics below. Understanding how home insurance works can help you shop smarter. When you're ready, enter your postal code. Then watch the savings roll in.
See how much you could be saving on home insurance.
Type of home
Location
Previous claims
Lowest rate
Average rate
Saved

Quote from September 28, 2022

Type of home

Detached 616 sq ft

Location

Red Deer

Previous claims

None

Lowest Rate

Average rate

Saved

Quote from September 28, 2022

Type of home

Detached 1,119 sq ft

Location

Red Deer

Previous claims

None

Lowest Rate

Average rate

Saved
Factors that determine your home insurance quote in Red Deer
Your home insurance policy will be customized to suit your needs and the property you're insuring.
Home insurance premiums are determined by dwelling type (is it a single-detached home, a house with a basement tenant suite, or a condo?). Insurance companies also try to predict the kind and size of claim you might make in the future.
Here are some of the criteria insurance companies look at when calculating your premium.
The square footage of your home.
Contents and quality of construction.
The location of your home.
Distance to a fire hydrant.
Your insurance claims history.
The age of your roof.
Your home's plumbing.
Your home's electrical system.
Your Red Deer home insurance questions, answered.
How much is home insurance in Red Deer?
Trying to estimate the cost of insurance for your home in Red Deer? Every homeowner's insurance policy will be different, therefore the cost of home insurance for Red Deer residents will vary. When shopping for insurance in Red Deer, homeowners should use online tools such as comparison sites to apply for an insurance quote for a general sense of the potential cost and shop for the best deal.
Insurers weigh a multitude of risk factors to determine your Red Deer home insurance premium, which is why you'll see some variation in price when you compare quotes. This is also why it's unlikely you will pay the average cost of Red Deer home insurance.
Insurance companies analyze your individual risk profile to figure out how likely it is that you will need to file a claim.
For example, where you live has a big impact on your premium. Insurance companies want to know about the age and structural quality of the property you're looking to insure, as well as your home's distance from services like fire departments. Insurance companies look to these data points to understand your neighbourhood's unique circumstances and how likely it is that you may have to file a claim.
Another thing that may impact your risk profile is your personal claims history. Past claims are often an insurers' best predictor of future claims activity.
To find out what prices several Red Deer home insurance companies charge, we recommend applying for quotes from multiple Canadian insurance companies.
What risks are specific to Red Deer?
Severe storms have caused millions of dollars worth of damage in Red Deer and its surrounding areas, so it's important to understand the area's weather risks to ensure you have adequate insurance coverage for your Red Deer home.
Flooding. Red Deer officials declared a local state of emergency after a thunderstorm in 2017 resulted in more than $30-million in insurable damage. Massive floods in Alberta that affected Red Deer and surrounding areas in 2013 were the second most costly disasters in Canadian history for insurers, resulting in $1.8 billion in insured damage.
Wildfire. Wildfires in Alberta have burned more land in 2019 than any year in the past four decades, according to data from Alberta Wildfire. If residents have to leave because of a mandatory evacuation order, most home insurance policies will provide coverage for additional living expenses for a specified period of time.
Wildfire smoke. Smoke from the wildfires causes poor air quality and reduced visibility. Furniture, walls, and windows in your home can also be damaged, so some insurance to protect your contents might be valuable.
Storms. Instances of severe weather such as tornadoes, windstorms and hailstorms were also up in 2019. Home insurance covers damage to the structure of the building, broken windows, damaged contents and cleaning up debris from the wind.
Snow and ice. Winters in Red Deer are freezing, dry, and windy. Heavy snow and freezing weather can cause damage to property from falling ice and flying debris, and potentially to contents, from burst water pipes. As insurance guidelines vary between insurers, Red Deer residents are advised to check with their provider on their current level of coverage or limitations.
What risks does home insurance cover in Red Deer?
Generally speaking, home insurance covers the following risks:
Fire is covered, but only if it was accidental or caused by external elements.
Water damage coverage includes protection against sudden and accidental water damage caused by events, such as (but not limited to) the escape of water from a waterbed, aquarium or appliances or heating, plumbing, sprinkling, and ruptured air conditioners. Water damage is generally not covered when it's the result of overland flooding. However, some insurers are now offering overland flooding coverage, but you have to pay extra for this coverage.
Home insurance policies offer personal liability which can protect you if you're robbed while away from home.
Vandalism coverage applies to unoccupied homes but not to vacant homes. An unoccupied home still contains the personal property of the policy owner, but the property owner is absent.
What risks won't home insurance cover in Red Deer?
Unfortunately, events that your insurance company considers predictable and related to the maintenance of your home aren't covered.
Water damage isn't covered if it's from a source outside your home, such as overland flooding.
Sewer backup typically isn't covered. Sewers can back up during periods of heavy rainfall, when the city sewer system can't handle excess water, causing it to overflow into your home. Installing a sewer backwater valve to prevent sewer backup from flowing into your basement.
Internal water damage from burst pipes due to the very cold winters. Occasionally, burst pipes are covered when it's sudden and accidental.
Earthquakes and other natural movements of the earth are not typically covered by insurance policies.
What kind of house insurance do you need in Red Deer?
The following are the four basic types of home insurance:
Comprehensive - Also referred to as a special or all-perils policy. A comprehensive policy provides the most coverage. It covers all risks to your home and contents except for any risks named in your policy as exclusions.
Basic or Named Perils - Also known as a standard policy it only covers the risks to your home and contents that are named in your policy.
Broad - Also referred to as a broad-form policy. A broad policy covers the structure of your home against all insurable risks, minus all the standard exclusions (e.g., overland flooding, earthquakes, intentionally-set fires, etc.). Your contents, however, are only covered against risks that you specify. A broad policy is a cross between a comprehensive and a named perils policy.
No-Frills - A no-frills policy provides the least amount of coverage. It offers very basic coverage for homes that don't meet the usual standards for insurance. For example, if your home has physical issues or is being remodelled an insurance company may only offer you a very limited no-frills policy.
Red Deer residents can use the following insurance endorsements to manage risks that are not covered as an add-on to their policy at extra cost:
Overland flood insurance. Overland flooding happens when rivers or lakes overflow their banks due to heavy rainfall or melting snow and ice.
Earthquake insurance covers loss and damage to your home and contents. It may also cover additional living expenses if you can't live in your home after an earthquake.
Guaranteed replacement cost ensures that you receive the full amount needed to repair your home or replace contents, without any reduction for depreciation, to the limit insured. For example, if someone steals your old TV, your insurance provider will pay for a new one of similar make and quality.
What can you do to save on home insurance in Red Deer?
Insurance premiums vary depending on your age, the type of coverage, the amount of coverage, your insurance history, and other factors.
Insurance companies are all about risk assessment. The higher the risk a client presents, the higher their premiums will be. Still, there are ways to make your Red Deer home insurance premiums more affordable.
Bundling home and auto insurance.
Installing a security system and smoke alarms.
Seniors' discount or other discounts based on age
Membership or employment with particular organizations, like unions or post-secondary institutions, can get special lower rates for group coverage.
Loyalty discounts for existing insured clients.
Shopping around and comparing Red Deer home insurance quotes.
Some consumers prioritize getting a cheap home insurance rate for their Red Deer home. We say to focus on getting the right amount of coverage, even if it does increase your premiums. The cost of paying for repairs out of pocket may exceed any savings realized from underinsuring your property.
The best home insurance rate for your Red Deer property is budget-friendly and provides adequate coverage.
What are the best home insurance companies in Red Deer?
There are a number of factors to consider when picking your insurer.
Every insurance company sets up its own claims process so it's best to do your own research and choose a reputable company and broker to review the right policy for your property, location, and financial needs.
These are some other things to consider when you're picking an insurance company:
Contact the Alberta Superintendent of Insurance to verify that a company or agent is licensed and in good standing.
Verify whether complaints have been made against them with the Alberta Insurance Council.
Pick an agent or broker that takes the time to answer your questions and doesn't try to pressure you into signing right away.
Here's a list of some of the major home insurance providers operating in Red Deer:
Wawanesa
Aviva
The Co-operators
Sonnet
Desjardins
What about property insurance for Red Deer condos or apartments?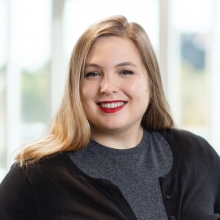 Alexandra Bosanac
About the Author
Alexandra Bosanac is the Core Content Manager for LowestRates.ca. Her reporting has appeared in Canadian Business, the Toronto Star, the National Post, and the CBC.