Compare SGI home insurance quotes with other top insurance companies.
On average, Canadian homeowners save hundreds of dollars per year by comparing quotes with us.
Get quotes from 50+ Canadian providers in 3 minutes.
26,467

Canadians

have compared rates and saved money over the last 24 hours
Join the millions of Canadians saving money on home insurance
The first rule of saving money is to shop around for the best price. Make sure you're not overpaying for home insurance by comparing insurance providers before you settle on one. LowestRates.ca makes comparing multiple home insurance companies a snap. We don't sell insurance — we're completely independent — but we can show you which insurer is offering the lowest price. Just enter your postal code and in 3 minutes we'll show you rates from Canada's big banks and independent lenders. Best of all? It's free.
September 22
Easy, fast and professional.
I got my home insurance through Lowest rates and had a great experience. Easy, f...
Aubree Campbell
September 22
Was pleasantly surprised by the prompt…
Was pleasantly surprised by the prompt response to my enquiry online. Hope it's ...
Mishu K
August 5
Received a call before I was even…
Received a call before I was even finished submitting information. Super fast se...
Robert Chiasson
August 4
Insurance Premiums
I got all the information I needed with the lowest Auto and Home insurance premi...
joseph almeida
August 4
Great service!
Great service!
Linda RitaOlivier
August 3
They respond very quickly
They respond very quickly. They are very understandable. The representative I sp...
Nuwara47
August 2
Quick efficient and very helpful 👌
Quick efficient and very helpful 👌
Khalilulla Razzaque
August 2
dick
Web page was quick and easy to use
Richard
July 30
Good experience was pretty quick
Good experience was pretty quick
Grant W.Murray
July 29
The agent was friendly
The agent was friendly, helpful and polite. All in all a good experience.
KaneezAla
July 29
Extremely simple
Extremely simple, and fast process.
JaniceGiannitti
July 26
excellent
excellent, professional service
SabinBaidoc
July 23
Very kind and helpful
Very kind and helpful
April Shannon
July 22
Easy to find easy to use website which…
Easy to find easy to use website which provided me with options.
Randall McLellan
July 22
Excellent service
Excellent service
Sven Zorz
July 21
They were great
They were great
ChristinaLain
July 21
Excellent pricing
Excellent pricing
pankaj joshi
July 16
I needed a quote for tenant insurance…
I needed a quote for tenant insurance and was able to find an amazing company wh...
Benjamin Bohnsack
July 10
Review for low rates
Lowest rate did send me to the desired rental insurance rates, which I was able ...
JOY cumberbatch
June 18
Fast service
I was on line researching home and auto insurance, at one point I clicked on the...
T. Thompson
May 28
I used lowestrates to find great rates…
I used lowestrates to find great rates for both my car insurance and for renter'...
Alexandre Williot
April 12
This website (LowestRates.ca) makes…
This website (LowestRates.ca) makes your decision on which insurance is the les...
Sabah Salih
March 30
every time i use lowest rates i get a…
every time i use lowest rates i get a good deal--so much for loyalty pricing wit...
Donald ADESCHAMPS
March 20
Real options to save
Lowest Rates. CA has been extremely helpful I've gone through my ups and downs b...
Amir Isakovic
March 15
Very good.
Very good, and the Rates you have stated is great. Please wait till I see the ba...
Ian Stevens
March 10
Good customer service
Good customer service
Lina Bella
March 4
Awesome and free!
Always use this site to find all types of insurance. I am yet to find better quo...
Jey
March 3
Great team and amazing communication…
Great team and amazing communication skills. Very straight forward to get an est...
Andre F MPereira
February 23
Hi your site was easy to use
Hi your site was easy to use . I had no problem to get answers to my questions. ...
Teresa Bourque
How comparing
home insurance

quotes works. Hint: it's free!
Share
First, we need to know about you and your home. It only takes 3 minutes, and it's 100% confidential.
Compare
Next, we'll show you quotes from 50+ Canadian providers. It's free, with no commitment.
Save
When you find the best quote, secure your rate by talking to a licensed broker or agent.
Meet SGI Canada home insurance.
SGI Canada was founded more than 70 years ago when the province of Saskatchewan passed The Saskatchewan Government Insurance Act, creating its own Crown corporation: Saskatchewan Government Insurance.
Today, the property and casualty insurer is headquartered in Regina. While its presence is still strongest in Saskatchewan, SGI has since rebranded to SGI Canada, offering products to four other provinces: British Columbia, Alberta, Manitoba and Ontario. SGI offers home insurance coverage across Canada. 
In Canada, SGI Home Insurance continues to grow while competing in domestic and international markets. In the 2018-19 year, 40% of its premiums were sold outside Saskatchewan.
The company works with more than 500 independent insurance brokers and aims to offer employees a philosophy of offering comprehensive, affordable insurance protection throughout the country.
One of the company's latest achievements is being awarded a five-star carrier status in 2019 by Insurance Business Canada Magazine based on a survey of hundreds of insurance brokers.
SGI earned five-star status in six categories: underwriting experience, range of products, the competitiveness of its rates, product training and marketing support, tech and automation, and commitment to the broker distribution channel.
This page will cover why SGI might be a good choice for your home insurance policy, how to make a home insurance claim with SGI and how to contact SGI home insurance agents if you have questions. 
How consumers review SGI Canada home insurance.
Province
User satisfaction rating
Atlantic/Ontario
—
Quebec region
—
Western region

 

 

 

 

 
Factors that determine your home insurance quote
Your home insurance policy will be customized to suit your needs and the property you're insuring.
Home insurance premiums are determined by dwelling type (is it a single-detached home, a house with a basement tenant suite, or a condo?). Insurance companies also try to predict the kind and size of claim you might make in the future.
Here are some of the criteria insurance companies look at when calculating your premium.
The square footage of your home.
Contents and quality of construction.
The location of your home.
Distance to a fire hydrant.
Your insurance claims history.
The age of your roof.
Your home's plumbing.
Your home's electrical system.
The SGI Canada home insurance advantage.
Discounts
Insurance score: Having a strong insurance score (the calculation includes your credit score) qualifies you for a discount with SGI.
Company loyalty: If you already have a home or auto policy with SGI, you qualify for a bundling discount.
Personal history: Once you're a customer, SGI will give you a discount if you make it to the three-year mark without filing a claim. 
Security: If you have installed an adequate home security system on your property, SGI will take that into account.
Special programs
For people looking for house insurance, SGI also offers several optional coverages. For an extra fee, the following endorsements can be added to your base policy:
Additional personal liability - Geared towards Canadians who lead active lives, SGI's additional personal liability package is designed to protect homeowners who may have accidents related to their pools, boats, trampolines, or cottages, either at home or outside of Canada. To qualify, a homeowner must already have home and auto policies with SGI. Careful, though. Some professionals — like entertainers, politicians, writers, journalists or professional athletes — are disqualified from receiving this discount.
Home Systems Protection - In the event that any of the appliances in your home are damaged and need repairs, SGI's Home Systems Protection covers kitchen and laundry appliances, home entertainment, accessibility machinery, power tools, generators, and more.
Water damage coverage  - SGI home insurance offers this as an optional add-on to your home insurance coverage. This is the extra coverage that covers events like flooding caused by severe rainstorms, lake and river overflow flooding, and septic or sewer overflows
Landscaping and damaged lines - SGI's Service Line Coverage has your back if any of your utility lines break down. This includes Internet, phone, water and power. You're covered for other out-of-pocket expenses, including yard repair after the fact.
SGI  provides optional coverages for condo owners, too. To learn more about SGI condo insurance offerings, speak with an insurance agent. 
Lastly, you can also purchase tenant insurance through SGI. If you're renting out a property and are considering landlord insurance, a SGI representative can give you more insight into whether you require it.
You can apply for a home insurance quote with SGI through LowestRates.ca. Just fill out the form above and click the "Get Started" button. 
Is there an app?
No, SGI Canada doesn't offer an app for consumers to manage their insurance policies.
That doesn't mean you can't complete a home insurance quote for SGI online. All you have to do is fill out the form above to get started. 
licies.
How to make a claim with SGI home insurance:
To make a homeowners insurance claim with SGI, contact your broker first. If it's after-hours, call the number below. From there, document all damage by taking photographs and don't throw out any damaged property without adjuster approval. Keep track of the time it took you to clean up the area to ensure you're to be compensated accordingly. The next thing to expect is for the repair costs to be calculated. When that happens, SGI will pay you or your contractor (you can choose your contractor yourself) directly. Assessment specialists are responsible for calculating the replacement costs of all items.
You can learn more about customers' experiences with SGI home insurance from reviews posted to the company's Google Business page. 
You can also use the following SGI phone number to make a home insurance claim. 
By phone:
1-800-647-6448: This phone number will put you in touch with a customer service rep for SGI home insurance. 
In the event of an emergency, a SGI home insurance agent will work with you to resolve your claim. 
What else does SGI do?
Here are the other types of insurance you can purchase from SGI besides property insurance:
Auto insurance
Home insurance
Farm insurance
Business insurance
Cargo insurance
Oil and gas industry insurance
Surety bonds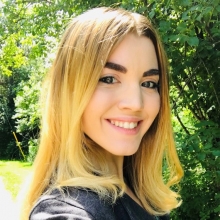 Jessica Vomiero
About the Author
Jessica is the former Associate Editor for LowestRates.ca. Before joining the team, Jessica worked as a National Online Journalist with Globalnews.ca and previously spearheaded the launch of the Business Section at one of Canada's largest technology websites, MobileSyrup.