Compare the best home insurance quotes in Thunder Bay for free.
On average, Thunder Bay homeowners save hundreds of dollars per year by comparing quotes with us.
Get quotes from 75+ Canadian providers in 3 minutes.
Compare rates from Canada's leading home insurance providers

26,061 Canadians
have compared rates and saved money over the last 24 hours
October 26
Easy to use
Easy to use, easy to find the result that you're looking for! 5 star coverage!
KS
October 19
Lowestrates.ca did find a much lower…
Lowestrates.ca did find a much lower rate than I currently pay. Super prompt and...
Tom R Cross
October 17
Super easy to use
Super easy to use, and gives you best comparison prices for insurance. Saved 250...
Louise Villeneuve
October 15
Great service and very helpful :) would…
Great service and very helpful :) would definitely recommend
Emily Peacock
October 14
It's great
It's great, found the best rates.
Chirath Ranaweera
October 14
Fast and pleasant experience
Fast and pleasant experience. Saved a lot of money too!
stephenblaszko
October 14
Fast response
Fast response
AnarieD'Agostino
October 13
From the online process to the first…
From the online process to the first contact speaking to a rep it's was a good...
Rose Daniel
October 13
A very pleasant contact
A very pleasant contact, without rep talking over my head., It was very infor...
Margaret Markson
October 7
Best rate for the apt rental insurance…
I searched the apt rental insurance for my daughter . I found the lowestrate.ca ...
Fay
September 30
LowestRates.ca is the best out there
LowestRates.ca is the best out there. They are fast efficient and gets job done...
Maria M. T.
August 31
very quick and reliable rates
very quick and reliable rates
Tracie N
August 15
Don't hesitate to move your policy
My rates went up again with my current insurance even though I have barely drive...
IGADS
August 12
I can't believe how quickly I am…
I can't believe how quickly I am getting email responses. Very happy with this...
Carol
July 25
Awesome 👍😎
Awesome 👍😎
Joshua Leong
July 1
excellent service
excellent service
An Luu
June 22
Highly recommended
Excellent customer service. Was very patient and answer my customers toughly. Fo...
Karan Parmar
June 11
Very nice broker
Very nice broker. Good service. Found a great deal.
Meredith Berggren
June 5
Awesome work
wow what an awesome rep. He did up everything, extremely fast and was very under...
Delroy Paul
How comparing
home insurance

quotes works. Hint: it's free!
Share
First, we need to know about you and your home. It only takes 3 minutes, and it's 100% confidential.
Compare
Next, we'll show you quotes from 75+ Canadian providers. It's free, with no commitment.
Save
When you find the best quote, secure your Thunder Bay home insurance rate by talking to a licensed broker or agent.
How we find you the best home insurance rates in Thunder Bay.
Looking to compare home insurance quotes in Thunder Bay? Then you probably already know how important it is to protect your home from the risk of damage.
While home insurance isn't mandatory like auto insurance is, it's still a critical purchase for most homeowners. If your home is damaged by fire or a falling tree, repairs can be extremely expensive if you don't have the right coverage. Naturally, you want the best insurance protection at the lowest possible price.
LowestRates.ca is designed to take the hard work out of shopping for home insurance. With our fast, free quote tool, you can get a Thunder Bay home insurance quote online in a hurry.
Just tell us whether your home is an apartment, condo or house, and a few other key details. Entering your info into our online quote tool takes just three minutes.
We'll show you current home insurance rates in Thunder Bay from all the market's top providers.
And if you have questions about coverage, we'll answer them. Once you receive your quotes, a licensed Thunder Bay home insurance broker will connect with you to ensure you understand how your policy works and what it covers. They will customize your coverage and lock in your rate.
In short, if you're searching for the best rates on Thunder Bay home insurance, you're in the right place. If you're looking for an education in home insurance essentials, read on. When you're ready to buy, use our online quote tool above to compare rates.
See how much you could be saving on home insurance.
Type of home
Location
Previous claims
Lowest rate
Average rate
Saved

Quote from October 25, 2021

Type of home

Detached 1,526 sq ft

Location

Thunder Bay

Previous claims

None

Lowest Rate

Average rate

Saved

Quote from October 24, 2021

Type of home

Detached 1,354 sq ft

Location

Thunder Bay

Previous claims

None

Lowest Rate

Average rate

Saved
Factors that determine your home insurance quote in Thunder Bay.
Your home insurance policy will be customized to suit your needs and the property you're insuring.
Home insurance premiums are determined by dwelling type (is it a single-detached home, a house with a basement tenant suite, or a condo?). Insurance companies also try to predict the kind and size of claim you might make in the future.
Here are some of the criteria insurance companies look at when calculating your premium.
The square footage of your home.
Contents and quality of construction.
The location of your home.
Distance to a fire hydrant.
Your insurance claims history.
The age of your roof.
Your home's plumbing.
Your home's electrical system.
Your questions about home insurance in Thunder Bay, answered.
How much is home insurance in Thunder Bay?
If you're looking for a home insurance estimate in Thunder Bay, you'll need to request customized quotes from a few different insurance providers.
Finding out the average home insurance cost in Thunder Bay isn't very helpful when it comes to estimating your own premium costs. That's because location is only one of several factors that determine your rates.
Other factors insurance companies use to calculate your premiums include the size of your home and the level of coverage you prefer.
Home insurance is tailor-made to fit your property, coverage needs and budget. So you'll need to give some basic information to insurance providers to get a realistic quote.
If this sounds like a hassle, it doesn't have to be. LowestRates.ca is here to simplify the process of shopping for home insurance.
With our online quote tool, you only have to enter your information once. We work with all the leading insurance providers across Canada, so you'll receive free quotes from multiple providers in your market. It's the most convenient way to find the cheapest home insurance in Thunder Bay.
Ready to find the lowest cost on Thunder Bay home insurance? Input your info above. It takes just three minutes, and our quote tool is completely free.
What perils are specific to Thunder Bay?
Because of Thunder Bay's location on Lake Superior, the city's homeowners may want to consider including flood and sewer back-up coverage. These aren't part of standard home insurance policies, but are often available as optional add-ons.
Insurance providers distinguish between different types of flood damage protection, including tidal flooding and overland flooding. Make sure you understand what types of coverage are available and what they cover.
Sewage backup commonly occurs during floods, so homes at risk of flooding may also want protection against this peril.
Water in many forms is a frequent source of damage to homes. Insurance companies have many different terms and categories for different types of water damage.
Usually only certain kinds of water damage are covered under your policy. It's worth discussing this with your home insurance provider so you understand what is and isn't covered and what optional coverage may be available if you want it.
What perils does home insurance cover in Thunder Bay?
In the world of insurance, a "peril" refers to a risk, or a potential cause of damage to your home. The following perils are typically covered by home insurance, in Thunder Bay or wherever you live:
Fire
Lightning
Explosions
Smoke damage (as long as it isn't from your fireplace)
Electrical surges or currents
Broken windows
Vehicle impacts
Falling objects (trees are a common risk)
Vandalism
Theft
Severe weather like hail or wind
Water damage from certain causes (flooding and sewer back-up are usually not covered unless you opt for special coverage)
What perils won't property insurance cover in Thunder Bay?
It's important to know what your insurance does and doesn't cover. There are certain perils, or causes of damage, that are commonly excluded from home insurance policies. These include:
Flood damage
Sewer back-up (this is often caused by flooding)
Earth movements, like landslides and earthquakes
Criminal activities
Gradual damage due to maintenance issues, like a slow leak in a roof or plumbing that requires repair
Business activities
Freezing outside your home
Freezing inside your home during the normal heating season. In other words, if you leave your home vacant over the winter and don't drain the pipes or arrange for regular checks on their property, most home insurance providers won't cover damage if your pipes freeze and burst.
Damage caused by tenants if your home is rented out
If you own a seasonal cottage or rental property, ask your insurance provider about policies designed to cover these situations.
If you plan to be away from your home for an extended period, ask your insurance company what you need to do to ensure you're still covered under the terms of your policy.
Coverage for flooding and sewer back-up is usually available as an add-on to standard home insurance coverage.
What kind of home insurance do you need in Thunder Bay?
Your home insurance coverage needs in Thunder Bay depend on your preferences, your budget, and a few factors that are unique to you and your property.
For homeowners seeking maximum protection, comprehensive coverage may be the best choice. Comprehensive coverage usually covers damage caused by the widest variety of perils.
Home insurance typically covers the contents of your home in addition to the structure. If you have especially valuable jewellery or other items like art or wine, you may want to purchase additional coverage to fully protect these items. There are usually limits to what contents a standard home insurance policy covers.
If you are budget-minded or don't need maximum coverage, a standard or broad home insurance policy is a good choice. Standard home insurance covers you for many perils, plus personal liability and the contents of your home, with certain common exclusions.
You may be able to add additional coverage if you choose for perils like flooding or sewer backup to provide stronger protection. These can usually be added to a broad Thunder Bay homeowners insurance policy as special endorsements.
What can you do to save on home insurance premiums in Thunder Bay?
The most important thing you can do to find affordable home insurance in Thunder Bay is to shop around and compare quotes from different providers.
Beyond that, there are a few other common ways to find savings.
To get the lowest price on your Thunder Bay home insurance, consider these tips:
Install a monitored alarm system – The better protected your home is from burglaries and fire, the less likely you are to have damage from those causes. This can save your insurance provider money on claims, so many companies will pass the savings onto you if you install this type of equipment.
Just check with your insurance provider before installing a new system, as they may have specific requirements to qualify for a discount.
Bundle home and auto coverage – Insurance providers usually offer a discount if you purchase more than one product.
Make annual premium payments – Paying your premium for the whole year at once will sometimes earn you savings over monthly installments.
Raise your deductible – This is a surefire way to lower your premiums, but may not be suitable for everyone. Be sure you have enough savings to cover the deductible amount in case of a claim.
Review your coverage regularly – Read over your policy at renewal time to be sure you're not paying for coverage you no longer need. Ask your insurance provider if there are any optional add-ons or discretionary areas in your policy where you could consider reducing your level of coverage.
Ask about common discounts – Some employers have deals with insurance providers to offer reduced rates as an employee benefit. This may apply to retirees as well, and members of some alumni groups. Some insurers also discount rates for non-smokers and long-time customers.
What are the best home insurance companies in Thunder Bay?
Many home insurance providers cover the Thunder Bay market. It's not possible to identify one company that is best for every homeowner.
Since home insurance is always customized to your property, budget and coverage needs, it's likely that the best policy for you may be different from your neighbour's.
For example, a homeowner with a basement rental suite and a valuable art collection probably has different insurance needs than a family with a single detached house and a pool.
To find the best home insurance in Thunder Bay to meet your coverage needs, learn about the different types of coverage available. Once you've identified your preferences, you can compare quotes to find the best home insurance at the best price for your unique situation.
Pro tip: LowestRates.ca makes finding the best rates on home insurance quick and easy. Just enter a few details into our free online quote tool to get started.
What if I own a condo or rent? Can I still buy property insurance online?
Yes. At LowestRates.ca, whatever kind of home you live in, we can help you find the right insurance coverage to protect it.
Whether you need tenant, condo or house insurance in Thunder Bay, there are a variety of home insurance products on the market to meet your specific needs.
If you're in a condo, be aware that you'll likely need a policy that protects you beyond the limit of any policy your condo association holds.
Equally, if you're a renter, your landlord's policy is unlikely to cover your contents in the event of a claim. You'll need your own policy for that.
When you use our online quote tool to compare rates, we'll ask for details about your dwelling type along with a few other key details insurance providers need to know.
You'll receive home insurance quotes designed just for you, so get the protection you need and don't pay for unnecessary extras.
Home insurance news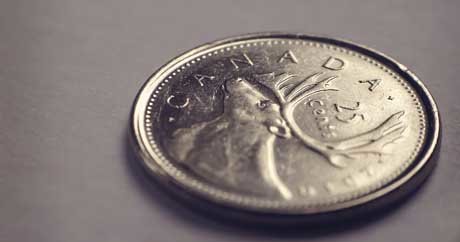 Home Insurance
Rebuilding a property from the baseboards up after a fire, explosion, or extensive water damage is any homeowner's worst nightmare.
Read the Story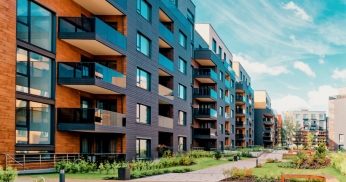 Reports
Condo insurance premiums are continuing to rise in Canada, sustaining a years-long increase that experts believe will last through the first two quarters of 2022, at least.
Read the Story
Read More Like This