Compare the best home insurance quotes in Victoria for free.
On average, Victoria homeowners save hundreds of dollars per year by comparing quotes with us.
Get quotes from 50+ Canadian providers in 3 minutes.
Compare rates from Canada's leading home insurance providers
20,092

Canadians

have compared rates and saved money over the last 24 hours
September 22
Easy, fast and professional.
I got my home insurance through Lowest rates and had a great experience. Easy, f...
Aubree Campbell
September 22
Was pleasantly surprised by the prompt…
Was pleasantly surprised by the prompt response to my enquiry online. Hope it's ...
Mishu K
August 5
Received a call before I was even…
Received a call before I was even finished submitting information. Super fast se...
Robert Chiasson
August 4
Insurance Premiums
I got all the information I needed with the lowest Auto and Home insurance premi...
joseph almeida
August 4
Great service!
Great service!
Linda RitaOlivier
August 3
They respond very quickly
They respond very quickly. They are very understandable. The representative I sp...
Nuwara47
August 2
Quick efficient and very helpful 👌
Quick efficient and very helpful 👌
Khalilulla Razzaque
August 2
dick
Web page was quick and easy to use
Richard
July 30
Good experience was pretty quick
Good experience was pretty quick
Grant W.Murray
July 29
The agent was friendly
The agent was friendly, helpful and polite. All in all a good experience.
KaneezAla
July 29
Extremely simple
Extremely simple, and fast process.
JaniceGiannitti
July 26
excellent
excellent, professional service
SabinBaidoc
July 23
Very kind and helpful
Very kind and helpful
April Shannon
July 22
Easy to find easy to use website which…
Easy to find easy to use website which provided me with options.
Randall McLellan
July 22
Excellent service
Excellent service
Sven Zorz
July 21
They were great
They were great
ChristinaLain
July 21
Excellent pricing
Excellent pricing
pankaj joshi
July 16
I needed a quote for tenant insurance…
I needed a quote for tenant insurance and was able to find an amazing company wh...
Benjamin Bohnsack
July 10
Review for low rates
Lowest rate did send me to the desired rental insurance rates, which I was able ...
JOY cumberbatch
June 18
Fast service
I was on line researching home and auto insurance, at one point I clicked on the...
T. Thompson
May 28
I used lowestrates to find great rates…
I used lowestrates to find great rates for both my car insurance and for renter'...
Alexandre Williot
April 12
This website (LowestRates.ca) makes…
This website (LowestRates.ca) makes your decision on which insurance is the les...
Sabah Salih
March 30
every time i use lowest rates i get a…
every time i use lowest rates i get a good deal--so much for loyalty pricing wit...
Donald ADESCHAMPS
March 20
Real options to save
Lowest Rates. CA has been extremely helpful I've gone through my ups and downs b...
Amir Isakovic
March 15
Very good.
Very good, and the Rates you have stated is great. Please wait till I see the ba...
Ian Stevens
March 10
Good customer service
Good customer service
Lina Bella
March 4
Awesome and free!
Always use this site to find all types of insurance. I am yet to find better quo...
Jey
March 3
Great team and amazing communication…
Great team and amazing communication skills. Very straight forward to get an est...
Andre F MPereira
February 23
Hi your site was easy to use
Hi your site was easy to use . I had no problem to get answers to my questions. ...
Teresa Bourque
How comparing
home insurance

quotes works. Hint: it's free!
Share
First, we need to know about you and your home. It only takes 3 minutes, and it's 100% confidential.
Compare
Next, we'll show you quotes from 50+ Canadian providers. It's free, with no commitment.
Save
When you find the best quote, secure your Victoria home insurance rate by talking to a licensed broker or agent.
How we find you the best home insurance rates in Victoria.
Own a home in Victoria, B.C.? You need home insurance.
While you're not legally required to purchase home insurance, mortgage applications often hinge on it. Without insurance, financial institutions won't lend money to you.
And even if you own your home outright, it's still a good idea to buy home insurance. It not only protects you from potentially incurring massive debt from physical damage to your home, it also offers a financial safety net if you're sued for causing damage to another person's property.
To compare home insurance quotes from 50+ Canadian insurance providers, just select the type of property you're looking to insure (a home, condo, or apartment) and enter your postal code. Depending on which provider is offering your lowest rate, you may be able to secure a rate immediately online. Otherwise, we'll put you in touch with a Victoria home insurance broker or agent who can lock in your new (lower) rate.
But finding the right home insurance plan can be tricky. To get the best policy, you'll need to ask your agent or broker a lot of questions.
We've assembled the answers to some of the most frequently asked questions about buying property insurance in Victoria: from the cost of insurance to the types of protection available.
And we'll help you find savings, too, with tips on lowering your Victoria home insurance premiums and — most importantly — how to compare Victoria home insurance providers.
See how much you could be saving on home insurance.
Type of home
Location
Previous claims
Lowest rate
Average rate
Saved

Quote from October 01, 2022

Type of home

Detached 1,686 sq ft

Location

Victoria

Previous claims

None

Lowest Rate

Average rate

Saved

Quote from September 29, 2022

Type of home

Detached 1,288 sq ft

Location

Victoria

Previous claims

None

Lowest Rate

Average rate

Saved
Factors that determine your home insurance quote in Victoria
Your home insurance policy will be customized to suit your needs and the property you're insuring.
Home insurance premiums are determined by dwelling type (is it a single-detached home, a house with a basement tenant suite, or a condo?). Insurance companies also try to predict the kind and size of claim you might make in the future.
Here are some of the criteria insurance companies look at when calculating your premium.
The square footage of your home.
Contents and quality of construction.
The location of your home.
Distance to a fire hydrant.
Your insurance claims history.
The age of your roof.
Your home's plumbing.
Your home's electrical system.
Your Victoria home insurance questions, answered.
How much is home insurance in Victoria?
The cost of your Victoria home insurance premium depends on a lot of things, like the age, size, condition, and location of your home. When you apply for a policy, an insurance company will ask for all these details.
One way to get a quick estimate for Victoria home insurance is to request a quote. LowestRates.ca provides quotes from over ten Canadian home insurance companies.
If you apply for a quote on our site, you'll see some variation in price. This is because insurance companies underwrite risk differently. Some feel that they can take on more risk, while others are trying to minimize their exposure. This is also why the average cost of home insurance in Victoria isn't a reliable benchmark to gauge whether you're overpaying for coverage.
What matters is to get multiple quotes. That way you'll be able to compare Victoria home insurance prices to find the deal that's right for you.
What risks are specific to Victoria?
Some of the most important risks that Victoria house insurance covers are related to weather. In recent years. For example, water damage from rain and snow has overtaken fire in Canada as the largest category for claims.
Overall, Victoria's climate is quite mild. The average annual precipitation is 28 inches, which is less than half the figure for Vancouver, and temperatures tend to be springlike, which reduces the risk of forest fires. Both factors help to lower home insurance costs.
On the other hand, Victoria, like anywhere else, is subject to the effects of climate change. Fewer trees (which help divert water from storm systems), rising sea levels and more intense storms will all serve to drive premiums up over time. Victoria is also situated in a very significant earthquake zone. You should be aware that earthquake protection is not included in regular insurance policies — it has to be purchased in addition to your base policy. Optional coverage is called an 'insurance rider' or an 'endorsement.'
What risks does home insurance cover in Victoria?
While home insurance is tailored to each policyholder's requirements and exposure to risk, insurance generally provides coverage for such things as:
Damage to your home and its contents caused by water, wind or fire.
Theft of personal possessions, including from your vehicle.
Injury to a person visiting you at home.
Damage to other people's homes (such as smoke damage from a fire on your property).
What risks won't home insurance cover in Victoria?
Don't make the mistake of thinking that home insurance covers you for everything. Policies typically don't include damage from things like:
Floods, earthquakes and other catastrophic events.
Failure to maintain your property, such as not fixing your roof.
Damage caused by rodents and other pests.
Coverage for sewer-backups and natural disasters can be purchased separately. In insurance lingo, this coverage is called an endorsement. Insurance endorsements for overland flooding and earthquakes are available to add on to your base policy.
What kind of home insurance do you need in Victoria?
There are four main types of insurance you can get when buying a home:
Comprehensive - This type of coverage is, as its name suggests, quite extensive. It will cover the structure of your home against all insurable perils, as well as your contents. However, you won't have coverage against perils that insurance companies normally exclude, like earthquakes and overland flooding.
Basic or Named Perils - With basic or named perils insurance, you choose which perils you want coverage from. You don't have coverage for anything beyond what you ask for. As such, it provides narrower coverage than the comprehensive option.
Broad - Like a comprehensive policy, this type of insurance covers your home's structure against every kind of insurable loss. However, your contents are only covered against perils that you specify (like in a named perils policy).
No-Frills - There may be times when you can't get insurance on a property — for example, if it's so rickety that it might fall down. In that case, you may be able to get no-frills insurance for a few very basic risks, like fire damage, until the building is habitable. If you're planning to remodel a house, it's likely that a no-frills policy will be sufficient.
Finally, you can buy extra home insurance coverage to protect your Victoria home from risks that your base policy excludes. These extra coverages are known as endorsements. They're good for rare and unforeseeable events, such as sewer backups, overland flooding and theft. Victoria residents might want to include an endorsement that covers earthquakes, given the city's location.
What can you do to save on homeowners insurance in Victoria?
We all want to save money on home insurance. Here are some of the easiest ways to get a cheaper home insurance rate in Victoria:
Get a discount by buying your home and auto insurance from the same provider.
Raise your deductible — that lowers the insurance company's risk, and your premiums.
Avoid claiming for small amounts, since the resulting increase in premiums will often cost you more than the amount you received.
Buy your policy online direct writer: that may get you a discount because it's cheaper for insurance companies to sell that way.
Find the best price by comparing Victoria home insurance rates.
What are the best home insurance companies in Victoria?
No insurance company is the 'best' for everybody. Every insurance company prices risk a little differently.
One of the most efficient ways to quickly gauge whether an insurance company favours you is to apply for a Victoria home insurance quote online. Applying for a home insurance quote does not obligate you to buy an insurance policy.
LowestRates.ca shows you home insurance quotes from multiple Victoria insurance companies. The lowest rate you receive indicates which insurance company might be the best fit for you — a low rate shows that the company wants your business.
Having a list of quotes from a range of home insurance companies is a good starting point from which you can do more research.
At the same time, when it comes to insurance, cheaper isn't always best. In fact, a bare-bones policy can cost you more in the long run. Always ask your insurance company about what perils are not included in your coverage before you lock into a policy.
The insurance premiums for your Victoria home need to be affordable, but you also need an adequate amount of coverage. If you can strike a balance between the two, you've found the best home insurance for your Victoria home.
It also doesn't hurt to ask your friends and family about their experience with their home insurance company, but keep in mind that your experience will be different. They may have received a great rate, but you're not guaranteed the same premium.
Thankfully, you have a lot of choice in Victoria, since there are many good home insurance companies serving homeowners throughout British Columbia.
What if I own a condo or rent? Can I still buy property insurance online?
LowestRates.ca can help renters and condo owners find property insurance. Just indicate which type of policy you're looking for on our quickstart form above.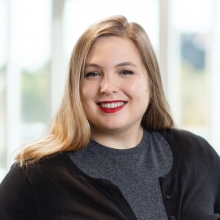 Alexandra Bosanac
About the Author
Alexandra Bosanac is the Core Content Manager for LowestRates.ca. Her reporting has appeared in Canadian Business, the Toronto Star, the National Post, and the CBC.