September 22
Easy, fast and professional.
I got my home insurance through Lowest rates and had a great experience. Easy, f...
Aubree Campbell
September 22
Was pleasantly surprised by the prompt…
Was pleasantly surprised by the prompt response to my enquiry online. Hope it's ...
Mishu K
August 5
Received a call before I was even…
Received a call before I was even finished submitting information. Super fast se...
Robert Chiasson
August 4
Insurance Premiums
I got all the information I needed with the lowest Auto and Home insurance premi...
joseph almeida
August 4
Great service!
Great service!
Linda RitaOlivier
August 3
They respond very quickly
They respond very quickly. They are very understandable. The representative I sp...
Nuwara47
August 2
Quick efficient and very helpful 👌
Quick efficient and very helpful 👌
Khalilulla Razzaque
August 2
dick
Web page was quick and easy to use
Richard
July 30
Good experience was pretty quick
Good experience was pretty quick
Grant W.Murray
July 29
The agent was friendly
The agent was friendly, helpful and polite. All in all a good experience.
KaneezAla
July 29
Extremely simple
Extremely simple, and fast process.
JaniceGiannitti
July 26
excellent
excellent, professional service
SabinBaidoc
July 23
Very kind and helpful
Very kind and helpful
April Shannon
July 22
Easy to find easy to use website which…
Easy to find easy to use website which provided me with options.
Randall McLellan
July 22
Excellent service
Excellent service
Sven Zorz
July 21
They were great
They were great
ChristinaLain
July 21
Excellent pricing
Excellent pricing
pankaj joshi
July 16
I needed a quote for tenant insurance…
I needed a quote for tenant insurance and was able to find an amazing company wh...
Benjamin Bohnsack
July 10
Review for low rates
Lowest rate did send me to the desired rental insurance rates, which I was able ...
JOY cumberbatch
June 18
Fast service
I was on line researching home and auto insurance, at one point I clicked on the...
T. Thompson
May 28
I used lowestrates to find great rates…
I used lowestrates to find great rates for both my car insurance and for renter'...
Alexandre Williot
April 12
This website (LowestRates.ca) makes…
This website (LowestRates.ca) makes your decision on which insurance is the les...
Sabah Salih
March 30
every time i use lowest rates i get a…
every time i use lowest rates i get a good deal--so much for loyalty pricing wit...
Donald ADESCHAMPS
March 20
Real options to save
Lowest Rates. CA has been extremely helpful I've gone through my ups and downs b...
Amir Isakovic
March 15
Very good.
Very good, and the Rates you have stated is great. Please wait till I see the ba...
Ian Stevens
March 10
Good customer service
Good customer service
Lina Bella
March 4
Awesome and free!
Always use this site to find all types of insurance. I am yet to find better quo...
Jey
March 3
Great team and amazing communication…
Great team and amazing communication skills. Very straight forward to get an est...
Andre F MPereira
February 23
Hi your site was easy to use
Hi your site was easy to use . I had no problem to get answers to my questions. ...
Teresa Bourque
How to use our Quebec house insurance calculator to get the cheapest rate and save money.
As we said, a home insurance calculator probably won't give you an accurate estimate of what you'll pay in premiums. But, our quoter will. Insurance companies will use several factors to calculate your rate, which will be difficult to capture in a simple calculator. Our quoter will capture these factors to give you an accurate assessment of what you might pay by taking these factors into account.
While a calculator may provide a rough estimator of your home insurance costs in Quebec, it likely won't be an accurate depiction of what you'll pay. Furthermore, you definitely won't be able to secure the rate you're shown with a real broker or agent.
To get started, just fill out the form above and click the pink 'Get Started' button. Once you've filled out a bit of information about your home, you'll be shown rates from 15+ brokers and agents serving your area. Using our quoter could save you hundreds of dollars per year.
How to calculate the cost of home insurance in Quebec
Finding an accurate homeowners insurance calculator for Quebec online can be a challenge because there are so many variables to consider. The value of your assets coupled with how much insurance you purchase will play a major role in determining your payments. Your monthly payments - all together - will make up the total value of your policy. You should also consider any additional fees you may have to pay.
The cost of rebuilding your home: This is the main reason homeowners purchase insurance. You may need to rebuild or repair your home after an accident or a weather-related event. The purchase price of your home may impact the cost of rebuilding it, which factors into your home insurance premiums. As the cost of homeownership is increasing across Canada, those looking for competitive home insurance rates should keep this factor in mind during their search.
How much home insurance you purchase: When considering your home insurance policy, there are a number of different policy-types to choose from. Whether you go with a basic policy or a comprehensive policy — or something in between — will play a major role in determining how much you'll pay for home insurance.
How much your possessions are worth: In addition to covering damage or destruction to your property, home insurance also covers the contents of your home. That's why how much your possessions are worth will also factor into the overall cost of your home insurance policy.
In addition to the factors that go into calculating your home insurance premiums, the items below may also come into play.
Additional fees: Regardless of the premium your insurance company offers you, if you don't make your payments on time, you'll be forced to pay additional fees on top of your base premium. A common trap that many homeowners fall into is letting their payment method expire before you provide your insurance company with a new one.
Mortgage lender: Lastly, the rate you're charged will be based on the mortgage lender you decide to go with when you buy your home. This is because some lenders will require you to buy additional coverage, which will increase your premiums. This is one of the reasons why it's important to compare the market before selecting the companies that will manage your financial services.
Don't forget to include your monthly interest when estimating your home insurance payments. Once you're through with our calculator, your home insurance premiums in Quebec can be calculated down to the dollar.
What other factors influence your home insurance premiums in Quebec?
The primary reason why a home insurance calculator won't give you an accurate estimate is because of the many factors that go into calculating your home insurance rates. Keep reading to learn more about what these factors are, though it's important to know that these aren't the only factors your provider will consider. The factors included in your estimate will be determined by your own unique circumstances, which you can get a better sense of with our calculator tool — our quoter.
Our property insurance calculator for Quebec will evaluate all these factors — and more — to figure out how much money you may be able to save on your home insurance payments. Once you've entered a few details about your home, you'll be able to select from the best home insurance rates from providers serving your area. Here are a few factors to keep in mind when considering your home insurance costs.
Location: Your home insurance premiums won't change significantly because of where you live because home insurance isn't regulated based on location. But, your location can make a difference for other reasons. Firstly, those who live in neighbourhoods with higher crime rates might pay higher home insurance rates compared to those who live in safer neighbourhoods. In addition, living in a pricier neighbourhood can also impact your home insurance payments. This is because home insurance is designed to replace or repair your home in the event of any accidents or damage. If your home is worth more, the replacement cost will be higher. Because this is what home insurance policies primarily protect against this may also lead to higher rates. To help you navigate these discrepancies, our home insurance calculator for Quebec residents will show you rates from lenders serving your area.
Fire hydrant/station proximity: Your home insurance provider will determine the safety of your property based on several factors. One of these is your home's proximity to a fire hydrant or fire station. Our home insurance quoter will take care of this for you by calculating the distance as soon as you enter your address into the form.
The age and condition of your home: Older homes are typically harder to maintain and may pose a greater risk of damage or accidents. This is why older or poorly maintained homes may lead to higher home insurance rates. For instance, an older roof and older pipes may deteriorate faster. It's important to remember that maintaining your home is a condition of your home insurance contract. This means that damage caused by neglect will not be covered by your insurance provider.
Whether you work from home or rent out your home: Another major factor in determining your home insurance payments is how you use your space. For example, if you run a business from your house or rent out part of your home, this may impact your rates. Furthermore, it's also important to make sure that your home insurance policy will cover everything you use your home for. Your insurance agent or broker can advise on whether you should purchase a commercial insurance policy in addition to your home insurance policy.
How many claims you've made in the past: Home insurance premiums tend to go up the more claims you make. This is why making small claims is inadvisable. Firstly, once you make the first home insurance claim on your current policy, you may lose a claims-free discount. Furthermore, making frequent claims tells your insurance company that you're a high-risk customer.
Your age: Maintaining your home may become more difficult as you get older. This may result in accidents on the property that will force you to file a claim. The more claims you file, the more your premiums will increase.
Your home's heating system: Generally, a home with an oil heating system has a higher risk profile than those with a gas furnace or electric heating system. This is due to the change of a leaky oil tank with the former. Furthermore, other elements such as a wood stove could increase the risk of a fire or carbon monoxide poisoning. As a result, if your home has either of these, you may need to pay higher premiums.
Other things that can influence your home insurance rates might include:
Renovations or home improvements which are likely to increase the replacement cost of your home.
Pets that are considered more high risk (exotic animals and some dogs) may result in an increase in home insurance premiums.
The size of your deductible.
Does home insurance in Quebec differ greatly from other provinces?
Home insurance payments in Quebec won't be substantially higher or lower than your payments would be in Ontario or Alberta. This is because, unlike car insurance which is regulated provincially, home insurance is not. If there are differences in your coverage, it will likely come from endorsements or "add-ons" to your policy, which are meant to protect you from specific risks. One thing to be mindful of is the price of endorsements for earthquake coverage, which are more expensive in provinces with a higher risk of earthquakes, like B.C. and Quebec. Higher home prices may mean higher insurance rates, because they are more expensive to rebuild. Residents of pricier areas of Quebec should keep this in mind when shopping for a policy.
What kinds of home insurance are there?
The type of policy you choose will factor greatly into the cost of your homeowners insurance in Quebec. Our calculator lets you select what type of policy you want when entering your information into the form. This way, we can give you a more accurate estimate for your Quebec homeowners insurance premiums. There are typically four different kinds of home insurance policies:
Comprehensive
If you're looking for complete coverage, a comprehensive policy is what you want. This type of home insurance policy covers everything — the building and your contents — from all perils except the ones the insurance company has excluded. If your broker or agent refers to a "special" or "all-perils" policy, this is what they mean. Excluded risks can vary depending on which insurance company you go with. Choosing this type of policy may mean higher monthly home insurance costs in Quebec. Our calculator will give you a more exact estimate.
Basic coverage/named perils
If you'd rather go with a standard policy, a basic or "named-perils" policy might be for you. This type of policy will only cover perils that you specifically request and nothing else.
Broad coverage
A broad policy is often referred to as a happy medium between a comprehensive and a basic policy. Like a comprehensive policy, broad coverage includes all perils except those specifically excluded — for the structure of the home itself. Like a basic policy, however, this type of coverage will include the contents of the home for perils that are named in the policy.
No frills coverage
This type of coverage is the most basic type you can buy, but it's not suitable for most homes. This type of policy is usually reserved for homes that don't meet the insurance company's standards. This may include homes with structural damage or other issues that make them too big a risk to ensure with a normal policy.
Where can I get home insurance?
Homeowners have a number of options when purchasing insurance in Quebec. Home insurance can be purchased from a broker, a dedicated insurance agent, or online from a direct writer (like Sonnet insurance, for example). Another option is to compare homeowners insurance rates in Quebec with the calculator provided by LowestRates.ca. This tool is also referred to as a "quoter." By spending a little bit of time inputting information into LowestRates.ca's quoter, you'll be shown the most competitive rates from the top home insurance providers in the area. If you select one, a broker or agent will be in touch to secure this rate for you. In some cases, you may actually be able to secure your rate online without ever getting on the phone.
How can I reduce my home insurance premiums?
One of the primary things you can do to save money on your home insurance premiums is to reduce the risk of damage to your home. Here are some options for doing just that:
Install security and safety measures to prevent fire damage and theft: Having a security or fire alarm system can reduce your risk of theft and of fire, which can in turn reduce your premiums.
Install preventative measures against water damage: Having a backflow valve, or a sump pump installed in your home can reduce your premiums.
Use weather-resistant materials to build your roof: Upgrading your roof is another way to prevent weather-related damage and reduce your home insurance premiums. Be sure to use class four asphalt shingles or slate tiles to help your roof withstand intense Canadian weather.
Bundle your home and auto insurance policies: One of the most common ways to get a discount on your home insurance premiums is to bundle your home and auto insurance policies. We also inform car insurance shoppers of this loophole and encourage them to contact their insurance providers to find out how much they can save.
Increase your deductible: A higher deductible means you will have to pay more when you make a claim and the insurance company won't have to pay as much. However, your premiums will be lower.
Don't switch insurance companies before the end of your term: While this won't increase your insurance premiums, you may be forced to pay fees for breaking your policy.
Ask about discounts: This is another great way to save money on your home insurance premiums. There may be discounts specific to your insurance provider that you might not know about. Be sure to ask your broker or agent if there are any additional discounts you might qualify for.
Don't become a high-risk customer: Having multiple claims, not paying your premiums on time, or owning a vacant property are just some of the reasons why an insurer may consider you to be a high-risk customer.
Calculator definitions
What are premiums?
An insurance premium, also known as a rate, is the amount you pay for an insurance policy. This can be paid on a monthly or annual basis. When you fill out a form to compare Quebec house insurance rates with our calculator tool, this is what you'll be shown.
Premium payments can be made on a number of different schedules, depending on your lender. Common payment frequencies can include annually, biweekly or even monthly. Our Quebec home insurance calculator won't take this into account when retrieving your rate, but a broker or agent will be in touch with you shortly after you complete the form to secure your rate. They'd be happy to answer any questions you have about payment frequency.
What are actual cash values?
An actual cash values policy means the claims payment is based on the current value of the product in a similar condition that needs to be replaced. For instance, if a 10-year-old dryer is damaged, the payment is based on the current value and not the cost of buying a new dryer. Premiums for this type of policy are lower than a replacement cost value policy.
What is the replacement cost value?
A replacement cost value policy means that the claims payment is based on the value of replacing the product with a brand new one that's a similar make or model. Premiums for this type of policy are higher than an actual cash values policy.
What are endorsements?
Endorsements are additional types of coverage (such as sewer backup endorsement) that can be added to your insurance policy.
What is a deductible?
This is the amount you have to pay towards damages before the insurer will pay. If, for example, there's $5,000 in damage to your home and you have a $500 deductible, you will pay the first $500 in damage and the insurance company will pay the rest. A higher deductible will lead to lower premiums.
What is depreciation?
Depreciation is a decline in value of an item over time.
What are perils?
Perils are unexpected or accidental events.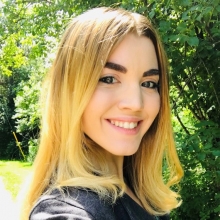 Jessica Vomiero
About the Author
Jessica is the former Associate Editor for LowestRates.ca. Before joining the team, Jessica worked as a National Online Journalist with Globalnews.ca and previously spearheaded the launch of the Business Section at one of Canada's largest technology websites, MobileSyrup.