January 28
This ppl are amazing and very…
This ppl are amazing and very understanding my situation. The costumers Services...
Glenda Amaya
January 28
Excellent service
Excellent service, very professional and helpful. Waiting for the response from ...
Nazira Rawjee
January 24
Excellent and efficient
Excellent and efficient, friendly service.
Lola
January 24
choice!!!!!
choice!!!!!
chrischristoff
January 23
It was quick and precise info which led…
It was quick and precise info which led me directly to lowest insurance premium ...
SLAWOMIRPODLESNY
January 22
There service is great
There service is great, I have no complaints. 👌
HeronBeckford
January 22
Great experience and got a good deal on insurance
Great experience gotta good deal on insurance an agent was very good at his job,...
OLIVER
January 21
Preparedness on behalf of contact team
Preparedness on behalf of contact team
TerryPetznick
January 20
Great customer service!
Great customer service!
Ron Zeraldo
January 18
The company was very quick and…
The company was very quick and efficient at getting someone to help me with a qu...
Susan
January 17
Very prompt service and friendly staff
Very prompt service and friendly staff
Roberta Boswell-Gobay
January 14
Excellent service
Excellent service, fast, easy and saved over $600 a year!!
RobTurner
January 13
Extremely quick and helpful response
Extremely quick and helpful response
KrisEggleton
January 12
Simple to use website.
Simple to use website. Range of prices for different companies . Very quick foll...
Roy Bucciol
January 11
Representative was very professional…
Representative was very professional and answered all my questions.
tek
January 6
Very professional and have patience…
Very professional and have patience answering my questions
ReynaldoBautista
January 5
timely response straitforward discussion.
timely response. straitforward discussion.
garnetmoore
December 31
Professional knowledgeable staff
Very quick response to my application. Professional knowledgeable staff. Smoot...
Jamie Hotrum
December 22
Barrett was extremely helpful and…
Barrett was extremely helpful and patient! I just moved back to Ontario and he h...
Leiah Otten
How to use our house insurance calculator to get the cheapest rate and save money.
We've already told you why home insurance calculators won't give you an accurate quote. Here's why our quoting tool will. Our quoter will take into account the value of your home and its contents, your location, square footage, and other factors that contribute to your home insurance costs. In addition, you'll have the option to include add-ons to your policy according to your needs and preferences.
A calculator is a rough estimator of home insurance payments. By using LowestRates.ca's home insurance calculator, your annual insurance bill could be reduced by hundreds of dollars, because you'll be able to see if there's an insurance company that can offer the coverage you need for a lower price.
All you have to do is fill out the form above with your postal code and hit the 'Get Started' button. Then, you'll be taken to a window where you'll be asked to fill out some information about you and how you use your home. You'll then be redirected to a selection of home insurance companies from multiple brokers and insurance companies across Canada. Just like that.
How to calculate the cost of home insurance
Why is it hard to find an accurate homeowners insurance calculator online? Because there are so many variables to consider. When it comes to saving money on your home insurance payments, the amount you save will be based on how much insurance you buy. Below, we list some of the factors that determine your home insurance premium.
How much home insurance you intend to purchase: This can vary depending on the amount of coverage you want. You can purchase additional coverage for damage caused by earthquakes, sewer backups, or roof ice damming.
The cost of rebuilding your home: As average home prices rise across Canada, your policy may not cover the whole cost of rebuilding your home. To address this concern, some homeowners add a guaranteed replacement cost to their provision, which may in turn bump up their insurance premiums.
How much your contents are worth: There's often a limit on how much coverage is available for contents. If the limit is lower than the value of your contents, you will likely want to purchase additional coverage.
The following factors may contribute to your home insurance premiums, which refer to the interest rate you pay the mortgage lender on top of paying for the policy:
Mortgage lender: Some lenders may require you to buy additional coverage, which means you'll have to pay higher premiums.
Additional fees: You may face extra fees if you don't pay your premiums on time. For example, if you make automatic payments using a credit card and you cancel the card without providing the insurance company with a new method of payment, the insurance company can charge you a late fee. Avoiding additional fees can be an effective way to save on your home insurance premiums.
Once you're through with our calculator, your home insurance premiums can be down to the dollar.
What other factors influence your home insurance premiums?
Remember those other factors we were talking about? We've listed a few of them for you below, but this isn't the whole list. Not nearly. Our property insurance calculator will evaluate all these factors — and more — to figure out exactly what kind of coverage you might need. Once you know, it makes getting a home insurance quote much easier. But, for now, scroll down to see what variables you may need to consider.
Location: The location of your home can make a difference. If your neighbourhood has a higher number of claims than other neighbourhoods, the insurance company may increase your premiums.
Fire hydrant/station proximity: Living close to a fire station might mean being woken up in the middle of the night, but it could also lead to lower premiums because there's a reduced chance of substantial property damage. In urban areas, this isn't much of an issue. However, this could result in higher premiums if your home is in a rural or remote area.
The age and condition of your home: A home is more susceptible to damage as it ages. Old pipes can leak or the roof may begin to deteriorate. Renovating and repairing your home to avoid age-related repairs can lead to lower premiums.
Whether you work from home or rent out your home: Working from home means there could be additional items in the home that need to be insured, resulting in higher premiums. As a landlord you don't need coverage to protect your tenant's personal belongings, but you do need liability insurance in the event someone is injured on your property. This can push up your premiums.
How many claims you've made in the past: Making a number of claims can lead to higher premiums.
Your age: It may be difficult to maintain your home as you grow older. This increases the possibility of damage to your home and your premiums may also rise.
Your home's heating system: A home with oil heating usually has a higher risk profile than those with a gas furnace or electric heating because of the possibility of a leaky oil tank. Additionally, a wood stove can increase the risk of a house fire or carbon monoxide poisoning. As a result, if your home has either of these, you may need to pay higher premiums.
What kinds of home insurance are there?
The type of policy you choose will factor greatly into the cost of your homeowners insurance. Our calculator lets you select what type of policy you want when entering your information into the form. This way, we can give you an accurate estimate for your homeowners insurance premiums. There are typically four different kinds of home insurance policies:
Comprehensive
You get the most amount of coverage with a comprehensive policy, which is also sometimes called a special or all-perils policy. It covers the structure of your home and its contents against all perils except those that are specifically excluded. If your policy names flooding and sewer backup as exclusions, then you don't have coverage for these risks. But if a fire isn't named as an exclusion, this coverage is included in your policy. Excluded items may depend on the insurer you're purchasing the policy from. Choosing this type of policy may mean higher monthly home insurance costs. Our calculator will give you a more exact estimate.
Basic coverage/named perils
A basic coverage or named perils policy (also called a standard policy) offers less coverage than a comprehensive policy. It only provides coverage for the perils specifically named in the policy and nothing else.
Broad coverage
A broad policy is somewhere in between a comprehensive and a basic coverage policy. Like a comprehensive policy, it covers your home's structure except the ones that are specifically excluded. And like a basic coverage/named perils policy, it covers your contents for only perils that are specifically named.
No frills coverage
A no frills policy offers basic coverage for a home that doesn't meet the insurance company's standards, such as one with structural damage. This policy may cover fire damage until the home is repaired and qualifies for one of the other types of insurance described above.
Where can I get home insurance?
Home insurance can be purchased through a broker, an insurance company, or by going online. It's best to compare homeowners insurance rates with the calculator provided by LowestRates.ca. This tool is also known as our "quoter," because it provides consumers with quotes from real brokers and agents to help them find the best rates on home insurance from insurance companies across Canada. To give it a try, enter your postal code into the form above and click the pink 'Get Started' button.
How can I reduce my home insurance premiums?
There are a number of steps homeowners can take to save money on their home insurance premiums. Many of these include ways to reduce your risk of incurring damage to your home.
Install preventative measures against water damage, fire damage and theft: Having a security or fire alarm system, a backflow valve, or a sump pump can reduce your premiums.
Use weather-resistant materials to build your roof: Upgrading your roof with class four asphalt shingles or slate tiles can help it withstand intense weather, resulting in lower premiums.
Bundle your home and auto insurance policies: When you bundle your TV, cell phone and internet services together, your provider will often give you a discount. Most insurers will also offer you a discount when you buy both home and auto insurance from them.
Increase your deductible: A higher deductible means you will have to pay more when you make a claim and the insurance company won't have to pay as much. However, your premiums will be lower.
Don't switch insurance companies before the end of your policy term: There may be cancellation fees if you cancel your policy before the term ends. Furthermore, with some providers, cancelling closer to the end of the term will result in lower fees.
Ask about discounts: You may qualify for discounts. For example, you may receive a discount if you haven't filed a claim for a number of years or if you've paid off your mortgage.
Don't become a high-risk customer: Having multiple claims, not paying your premiums on time, or owning a vacant property are just some of the reasons why an insurer may consider you to be a high-risk customer.
What if I own a condo or rent? Can I still calculate my property insurance payments online?
You're in luck! LowestRates.ca offers policies to renters and condo owners. If you're on the market for either of these policies, you can actually fill out the property insurance form above and select the Condo Insurance or Renters Insurance option on the first page. Our quoting tool will take into account whether you're looking to ensure a house, a condo or a rental property and will calculate your rate accordingly.
If you're looking for more information about either of these products, feel free to visit either our dedicated Condo Insurance or Renters Insurance pages.
Calculator definitions
What are premiums?
An insurance premium, also known as a rate, is the amount you pay for an insurance policy. This can be paid on a monthly or annual basis. When you fill out a form to compare house insurance rates with our calculator tool, this is what you'll be shown.
Premium payments can be made on a number of different schedules, depending on your provider. Common payment frequencies include annually or monthly. Our home insurance calculator will show you your monthly payments as well as your annual costs. Regardless, a broker or agent will be in touch with you shortly after you complete the form to secure your rate. They'd be happy to answer any questions you have about payment frequency.
What are actual cash values?
An actual cash value policy means the claims payment is based on the current value of the product in a similar condition that needs to be replaced. For instance, if a 10-year-old dryer is damaged, the payment is based on the current value and not the cost of buying a new dryer. Premiums for this type of policy are lower than a replacement cost value policy.
What is the replacement cost value?
A replacement cost value policy means that the claims payment is based on the value of replacing the product with a brand new one that's a similar make or model. Premiums for this type of policy are higher than an actual cash values policy.
What are endorsements?
Endorsements are additional types of coverage (such as sewer backup endorsement) that can be added to your insurance policy.
What is a deductible?
This is the amount you have to pay towards damages before the insurer will pay. If, for example, there's $5,000 in damage to your home and you have a $500 deductible, you will pay the first $500 in damage and the insurance company will pay the rest. A higher deductible will lead to lower premiums.
What is depreciation?
Depreciation is a decline in value of an item over time.
What are perils?
Perils are unexpected or accidental events.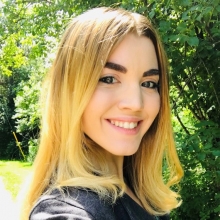 Jessica Vomiero
About the Author
Jessica is the former Associate Editor for LowestRates.ca. Before joining the team, Jessica worked as a National Online Journalist with Globalnews.ca and previously spearheaded the launch of the Business Section at one of Canada's largest technology websites, MobileSyrup.