What our users say:
June 5
Awesome work
wow what an awesome rep. He did up everything, extremely fast and was very under...
Delroy Paul
May 26
Quick service
Quick service, good price
dl
May 22
Imad Harrouk was great !
Imad Harrouk was great ! intelligent well spoken professional polite a perso...
james bannon
May 21
Imad Harrouk helped me get the best…
Imad Harrouk helped me get the best home and auto bundle insurance quote. He was...
Amanda Moskowitz
May 20
Excellent !!! Very competitive rates !!
Excellent customer services also they have very competitive rates !!
Eliza Gallant
May 18
I was treated fairly and walked through…
I was treated fairly and walked through my purchase.I enjoyed the agent was exce...
paul neville
May 17
Highly Recommended !
I spoke with Mr. Imad Harrouk of DirectRate for quotes on my car and condo insur...
HL
May 14
Highly recommend
Great experience, simple to use and they gave me a lot of options at prices that...
Chandra Wilson
May 13
Amazing service
Amazing service, Sonia is patient and helpful. Can not complain. I am happy with...
Miroslav Adalbert Elias
May 12
Meghan Ford helped me and she was…
Meghan Ford helped me and she was amazing. I saved $160/month between home and a...
Bruce
May 11
Easy
Easy, clear and fast. Very effective.
Rene Izquierdo de la Cruz
May 6
Sonia was very helpful and nice…
Sonia was very helpful and nice throughout the whole process. She got me the bes...
Ali Al-Rubayee
May 6
I got a hassle-free quick quote from…
I got a hassle-free quick quote from good insurance companies. This site is very...
Sisil
May 6
Very friendly and professional
Very friendly and professional. She always try to help. Really appreciate.
Binod Shrestha
May 5
Imad was extremely helpful and patient…
Imad was extremely helpful and patient with all our requests. He listened to our...
Guy St-Pierre
May 5
He was so amazing
He was so amazing. He went out his way to help me. He deserves a raise Very po...
Shahin Abbaskhan
April 27
Great rates!
Ryan was very helpful and polite.He went all out to find me the best rate. He wa...
Linda Shelton
April 22
Wonderful experience!!!
My call started off with simple inquiries about the quote i recieved. I spoke wi...
emily murray
April 22
The service was excellent
The service was excellent. Emad provided awesome service for me.
John Bowden
April 19
Fast and professional customer service
Fast and professional customer service. All of my questions were answered and I...
P COSTANTINI
April 16
Chelsea was very helpful and a pleasant…
Chelsea was very helpful and a pleasant person to deal with.
Keith Tarala
April 16
simple quick and easy
simple, quick and easy
tony palumbo
April 16
Daina is very professional and very…
Daina is very professional and very helpful! Helped me find auto and home insura...
Mark
April 15
Amazing Service
Daina was amazing so quick and easy and explained everything so so well! I was ...
Tara Schaffner
March 30
You will be hard pressed to find an…
You will be hard pressed to find an online service as accurate, fast, and easy t...
Frederick Armentia
March 25
Searching lower rates for Auto and Home Insurance
I got a good response in looking and finding from several Insurance brokers and ...
Jose Mastromonaco
March 22
Thanks to Mr Imad Harrouk
Thanks to Mr. Imad Harrouk, he helped me get the lowest rate with the insurance ...
Virgo Baby
Factors that determine your home insurance quote in Lethbridge
Your home insurance policy will be customized to suit your needs and the property you're insuring.
Home insurance premiums are determined by dwelling type (is it a single-detached home, a house with a basement tenant suite, or a condo?). Insurance companies also try to predict the kind and size of claim you might make in the future.
Here are some of the criteria insurance companies look at when calculating your premium.
The square footage of your home.
Contents and quality of construction.
The location of your home.
Distance to a fire hydrant.
Your insurance claims history.
The age of your roof.
Your home's plumbing.
Your home's electrical system.
Your Lethbridge home insurance questions, answered.
How much is home insurance in Lethbridge?
Your home insurance premiums in Lethbridge could be based on a number of things, which is why it's difficult to say exactly what your home insurance price in Lethbridge will be. Because insurance is a custom product, your costs will depend on the home insurance company in Lethbridge you choose to work with. Furthermore, the average cost of home insurance in Lethbridge probably won't be what you'll pay.
The cost of home insurance in Lethbridge will vary depending on your situation and the different types of coverage you may need. If an insurer feels that it's taking a risk by insuring you (meaning it's assumed there's a good chance you're going to file a large claim), the more expensive your premium will be. However, you may see some large differences when you compare quotes because each insurer underwrites risk in a different way.
One of the fastest ways to get an Lethbridge home insurance estimate is to fill out a form on a rate comparison site like LowestRates.ca. We'll compare 15+ quotes from the top insurance companies serving Lethbridge.
To see the current home insurance rates in Lethbridge, enter your postal code and click the 'Get Started' button.
What perils are specific to Lethbridge?
While property insurance in Lethbridge works the same way as other cities in Canada, there are some specific environmental risks to be aware of.
Rain. Lethbridge gets about 275 millimetres of rain every year and spring and summer storms in the Prairies can drop large amounts of rain in a short period of time. This can flood basements and back up drainage systems. The more homeowners that make claims, the more likely your rates will increase.
Flooding. Lethbridge is situated next to the Oldman River, which has a history of flooding. Insurance for overland floods isn't often included in most policies, so you'll need to pay extra for this coverage in the form of an insurance rider.
Snow. Lethbridge gets an average of more than 110 centimetres of snow every year. Heavy snow, ice damming, freezing weather or a combination of these can cause damage to your home. Again, these might not always be covered by your insurance and you may need to get additional coverage.
What does home insurance cover in Lethbridge?
Home insurance policies provide financial support if you ever need to repair your home, replace your belongings and cover legal costs in case anyone gets injured on your property and wants to sue. They can also help cover the cost of alternative accommodations if you need to relocate temporarily.
Generally speaking, house insurance in Lethbridge will cover:
Repairs to structural damage caused by certain types of perils.
A home's contents, including the personal belongings of the home's residents, and the belongings of guests. Personal belongings include electronics, clothing, silverware, jewelry, sporting equipment, trees and plants. However, most insurance policies do put a limit on these types of benefits.
Liability, which protects the policyholder and family members from lawsuits as a result of bodily injuries. The insurance policy will pay legal costs up to the limit of the policy. What many people don't know about home insurance is that a typical policy will also cover liability or negligence anywhere in North America.
Home insurance coverage in Lethbridge will include the following risks:
Theft.
Fire.
Explosions.
Lightning.
Aircraft or vehicle impact.
Smoke (from cooking or heating devices, but not fireplaces).
Damage as a result of indoor plumbing freezing.
Falling objects (except those caused by landslides, avalanches, or earthquakes).
What risks won't home insurance cover in Lethbridge?
Most home insurance providers in Lethbridge won't cover uninsurable perils.
Some commonly excluded risks include:
Damage caused by landslides or earthquakes.
Water damage or flooding caused by floodwater.
Damage as a result of indoor plumbing freezing caused by negligence.
However, coverage for these perils is available — but in order to get it, you have to buy it extra in the form of an insurance rider (also known as an insurance endorsement). The coverage is added to your base policy and it will increase your premium.
It's important to ensure that you've purchased a policy and additional add-ons that adequately protect your assets, which is where endorsements could come in handy. For instance, excluded risks such as sewer backup and flooding caused by overland water are available as endorsements on your policy. While you may be able to buy a home insurance policy that excludes these items, our internal experts advise against it. This is because the damage caused by these risks may amount to expensive repair costs.
What kind of home insurance do you need in Lethbridge?
Standard homeowners insurance in Lethbridge comes in four different forms: comprehensive, basic, broad, basic and no frills.
Comprehensive - This kind of insurance covers both the structure and the contents of your home against all insurable perils. It's important to note, however, that perils normally excluded by insurance companies won't be covered with this policy.
Basic or Named Perils - This type of policy only covers the perils that are stated. While it will cost less, you also have to carry the financial risk of potential losses.
Broad - This policy is for those who want less coverage than what a comprehensive policy offers but more than a basic or named perils policy. While the structure of your home is covered under all insurable losses, the contents of your home are only protected against perils that you specify.
No-Frills - A no-frills policy is offered by some insurers for properties that don't meet their regular standards. If these problems are fixed at a later date, you should be able to qualify for improved coverage in the future.
Home insurance doesn't usually cover valuables, such as jewelry, collectibles, computers, sports equipment and fine art. In that case, there are insurance endorsements you can add to your policy. Depending on the insurer you choose, you may be able to get all of your valuables covered under the endorsement or you may need to purchase an increased jewelry endorsement.
Insurers also exclude coverage for damage caused by overland flooding, earthquakes, and landslides. If you're concerned about any of these perils, consider purchasing an endorsement on top of your base policy.While purchasing extra coverage will likely increase home insurance premiums for Lethbridge residents, it's important to ensure that your assets are adequately protected. If your assets aren't properly protected, the costs of repairs and damages might outweigh the cost of additional coverage.
What can you do to save on home insurance in Lethbridge?
Everyone likes to save money and there are a number of ways to save on your home insurance. Here are a few ways you can reduce your premium:
Bundle your home and auto insurance together.
Install a home security system.
Pay a larger deductible.
Shop around and compare rates.
What are the best home insurance companies in Lethbridge?
There isn't one home insurance company that's best for everyone. What's important is that you find a policy that provides the coverage you want at an affordable price.
Before choosing an insurer, do some research on the company. Ask your friends and family about their experience with their current insurer. Keep in mind that home insurance premiums are based on a constellation of risk factors, each of which is weighted differently for every policyholder. Your neighbour may have gotten a great deal from their insurer, but that doesn't mean you're guaranteed the same premium.
Also, don't automatically assume the insurance company offering you the lowest rate is your best bet. Make sure you ask your broker or agent about what's excluded from the policy before you buy it. Sure, being able to afford your premiums is important — skipping payment will void your insurance — but having inadequate coverage will cost you more in the long-run.
You can also check the annual J.D. Power Canada Home Insurance Satisfaction Study to see how the country's major insurers are rated by consumers. Once you've completed your research and you know how much coverage you need, it's time to choose a home insurance provider.
Here are some of the companies that offer home insurance in Lethbridge:
Aviva
Intact
Square One
TD Insurance
The Co-operators
What if I own a condo or rent? Can I still buy property insurance online?
LowestRates.ca can help renters and condo owners get property insurance. If you're in the market for either of these policies, enter your postal code and indicate which type of coverage you need. We'll show you 15+ quotes from Canada's leading property insurance companies.. If you're looking for more information about either of these products, visit our condo insurance or renters insurance pages.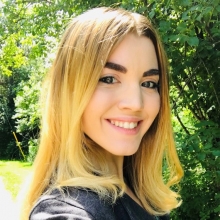 Jessica Vomiero
About the Author
Jessica is the former Associate Editor for LowestRates.ca. Before joining the team, Jessica worked as a National Online Journalist with Globalnews.ca and previously spearheaded the launch of the Business Section at one of Canada's largest technology websites, MobileSyrup.