Compare the best home insurance quotes in Regina for free.
On average, Regina homeowners save hundreds of dollars per year by comparing quotes with us.
Get quotes from 50+ Canadian providers in 3 minutes.
26,733

Canadians

have compared rates and saved money over the last 24 hours
September 22
Easy, fast and professional.
I got my home insurance through Lowest rates and had a great experience. Easy, f...
Aubree Campbell
September 22
Was pleasantly surprised by the prompt…
Was pleasantly surprised by the prompt response to my enquiry online. Hope it's ...
Mishu K
August 5
Received a call before I was even…
Received a call before I was even finished submitting information. Super fast se...
Robert Chiasson
August 4
Insurance Premiums
I got all the information I needed with the lowest Auto and Home insurance premi...
joseph almeida
August 4
Great service!
Great service!
Linda RitaOlivier
August 3
They respond very quickly
They respond very quickly. They are very understandable. The representative I sp...
Nuwara47
August 2
Quick efficient and very helpful 👌
Quick efficient and very helpful 👌
Khalilulla Razzaque
August 2
dick
Web page was quick and easy to use
Richard
July 30
Good experience was pretty quick
Good experience was pretty quick
Grant W.Murray
July 29
The agent was friendly
The agent was friendly, helpful and polite. All in all a good experience.
KaneezAla
July 29
Extremely simple
Extremely simple, and fast process.
JaniceGiannitti
July 26
excellent
excellent, professional service
SabinBaidoc
July 23
Very kind and helpful
Very kind and helpful
April Shannon
July 22
Easy to find easy to use website which…
Easy to find easy to use website which provided me with options.
Randall McLellan
July 22
Excellent service
Excellent service
Sven Zorz
July 21
They were great
They were great
ChristinaLain
July 21
Excellent pricing
Excellent pricing
pankaj joshi
July 16
I needed a quote for tenant insurance…
I needed a quote for tenant insurance and was able to find an amazing company wh...
Benjamin Bohnsack
July 10
Review for low rates
Lowest rate did send me to the desired rental insurance rates, which I was able ...
JOY cumberbatch
June 18
Fast service
I was on line researching home and auto insurance, at one point I clicked on the...
T. Thompson
May 28
I used lowestrates to find great rates…
I used lowestrates to find great rates for both my car insurance and for renter'...
Alexandre Williot
April 12
This website (LowestRates.ca) makes…
This website (LowestRates.ca) makes your decision on which insurance is the les...
Sabah Salih
March 30
every time i use lowest rates i get a…
every time i use lowest rates i get a good deal--so much for loyalty pricing wit...
Donald ADESCHAMPS
March 20
Real options to save
Lowest Rates. CA has been extremely helpful I've gone through my ups and downs b...
Amir Isakovic
March 15
Very good.
Very good, and the Rates you have stated is great. Please wait till I see the ba...
Ian Stevens
March 10
Good customer service
Good customer service
Lina Bella
March 4
Awesome and free!
Always use this site to find all types of insurance. I am yet to find better quo...
Jey
March 3
Great team and amazing communication…
Great team and amazing communication skills. Very straight forward to get an est...
Andre F MPereira
February 23
Hi your site was easy to use
Hi your site was easy to use . I had no problem to get answers to my questions. ...
Teresa Bourque
How comparing
home insurance

quotes works. Hint: it's free!
Share
First, we need to know about you and your home. It only takes 3 minutes, and it's 100% confidential.
Compare
Next, we'll show you quotes from 50+ Canadian providers. It's free, with no commitment.
Save
When you find the best quote, secure your Regina home insurance rate by talking to a licensed broker or agent.
How we find you the best home insurance in Regina.
One of the most expensive investments you will ever make is the purchase of your house. One of the best ways to protect it is with home insurance.
Insurance protects your home from losses caused by natural disasters such as hurricanes, storms, fire, windstorms, and other risks that cause large amounts of damage.
Home insurance also protects your personal belongings should they be stolen or otherwise damaged, and can also protect your liability should someone bring a lawsuit against you.
In most cases, mortgage companies require home insurance to know their investment is also being protected. After all, your home is their guarantee of payment should you default on the mortgage. That's why finding the right home insurance in Regina, Saskatchewan is so important.
This page will explain the basics of purchasing home insurance in Regina, the different home insurance coverage options available to you, and some home insurance companies in Regina you may consider looking into.
Here at LowestRates.ca, you can compare home insurance quotes from Regina's top home insurance brokers and agents in just a few minutes. All you have to do is select your preferred quote, and an Regina home insurance provider will be in touch to help you secure it. Some insurance companies will even allow you to secure your quote entirely online without ever having to pick up the phone.
Factors that determine your home insurance quote in Regina
Your home insurance policy will be customized to suit your needs and the property you're insuring.
Home insurance premiums are determined by dwelling type (is it a single-detached home, a house with a basement tenant suite, or a condo?). Insurance companies also try to predict the kind and size of claim you might make in the future.
Here are some of the criteria insurance companies look at when calculating your premium.
The square footage of your home.
Contents and quality of construction.
The location of your home.
Distance to a fire hydrant.
Your insurance claims history.
The age of your roof.
Your home's plumbing.
Your home's electrical system.
Your home insurance questions, answered.
How much is home insurance in Regina?
It's difficult to say exactly what your home insurance price in Regina will be. Because insurance is such a customized product, your costs will depend on the home insurance company in Regina you choose to work with. Furthermore, the average cost of home insurance in Regina probably wouldn't be an indicator of what you'll pay.
Some home insurance companies will offer discounts based on your home's alarm or smoke detector system, the age of your home and the contents in the home. Different companies will underwrite risk differently, and as a result prices will vary greatly among providers.
One of the fastest ways to get a Regina home insurance estimate is to fill out a form on a rate comparison site like LowestRates.ca.
What perils are specific to Regina?
While property insurance in Regina doesn't differ greatly from property insurance in other cities, there are some specific risks to be aware of. Saskatchewan faces a number of region-specific risks which may have an impact on home insurance premiums. Some of these include:
Floods. Saskatchewan has, at times, experienced high levels of flooding. With climate change and changing weather patterns, insurance companies may find flood protection riskier than in the past and rates could certainly go up.
Storms. Summer storms can wreak havoc on homes, roofs and property. An increase in hot summers and greater storms will give providers reason to increase rates for such damages.
Ground shifting. In addition to flooding, Saskatchewan has also experienced dry, hot summers, which may have the effect of breaking water mains. This can flood homes, back-up sewage and do a lot of damage to property. Again, home insurance companies are looking at the weather patterns and will adjust rates accordingly.
What does home insurance cover in Regina?
Generally speaking, house insurance in Regina will cover the property itself, your belongings, any upgrades you make to your home, and living expenses if you are forced to temporarily live elsewhere due to damage caused by certain perils (like wildfires). It'll also cover something that insurance companies call "personal liability" — i.e., the expenses incurred if someone injures themselves on your property.
Your home insurance coverage in Regina will include the following risks:
Fire.
Lightning.
Smoke damage (excluding fireplaces).
Theft.
Wind and hail.
Electrical current.
Explosion.
Vandalism.
Water damage.
Broken windows.
Falling objects (unless propelled by a landslide, avalanche, or earthquake).
Personal liability.
What risks won't home insurance cover in Regina?
Most home insurance providers in Regina won't cover: two kinds of risks: uninsurable perils and optional coverage:
Uninsurable perils are predictable events that aren't covered by insurance. That's because the odds are high for a payout. An example of perils that may not be covered is flooding.
Optional risks are those that aren't covered but you can buy insurance for them. These would include sewage backup or earthquakes.
What kind of home insurance do you need in Regina?
Standard homeowners insurance in Regina comes in four different forms: comprehensive, basic, broad, basic and no frills.
Comprehensive – This type of insurance covers your home and its contents for any insurable risks. It's also the most costly policy type.
Basic or Named Perils - This type of policy will only cover named perils — the perils specifically outlined in your policy. Named perils often include fire, wind, and theft. Everything not named in the policy is excluded from your coverage.
Broad - This policy generally protects your home's structure from all types of loss, or all risks (except those that the policy specifically excludes), but restricts coverage on its contents (the personal belongings inside your home) to named perils only.
No-Frills – This policy provides minimal coverage for properties that don't meet normal underwriting standards. Some homes under these policies are "special needs" homes that may have a structural defect or issue that make them ineligible for standard insurance.
An insurance endorsement is a change or "add-on" to coverage in your policy. Endorsements can add or remove coverage and can help protect you for situations that are more common in your area (compared to others who may have different needs in other regions). In Regina, given the climate and weather issues stated earlier, it might be wise to consider endorsements that cover:
Water protection
Sewer back-up
Service line coverage
Home systems protection
What can you do to save on home insurance in Regina?
Living in a major city can be expensive, but finding cheap home insurance in Regina can help you cut costs. There are ways to save on home insurance depending on how you configure your policy. Of course the first and perhaps most important rule of thumb is to shop around and see who is offering what. A site like LowestRates.ca is a great start to get you on the right path. Beyond that you can:
Raise your deductible – Deductibles are the amount you pay toward a loss before your insurance kicks in. The higher your deductible, the more money you can save on the policy rates.
Bundle – Buying your home insurance from the same place you buy your auto insurance can take money off your premiums. Insurance companies want the business and are willing to offer a discount for your loyalty.
Disaster-proof your home – Find ways from your insurance company, or elsewhere, to make your home resistant to storms or other natural disasters. Reinforcing your roof or retrofitting older homes may help you save on your rates.
Improve home security – Many insurance companies will offer discounts to homes that have greater security systems, alarms, locks etc.
Finding affordable home insurance in Regina doesn't have to be a struggle. Whatever your method of getting the best rate, comparison shop before you buy so you can compare current home insurance rates from Regina providers.
What are the best home insurance companies in Regina?
Everyone's situation is different. The "best" coverage for you may not be right for your neighbour. The most important thing to consider when shopping for insurance in Regina is that you are getting the exact amount of coverage you need, that fits your home's needs, at a price you can afford.
You'll want to make sure the companies you are looking at are reputable. Finding out a company's rating and standing, as well as its ability to meet its own obligations to customers, is a good start when considering whether an insurance company will work for you.
You can also do research online to see if there are complaints against it or if it has been involved in any "scams."
Talk to your friends and neighbours to see if they have experience with any particular companies (positive or negative) and learn from that advice. Make sure to ask questions and interview any potential agents or brokers. You are forming a relationship with them and you want to know they will be there to answer questions when times get tough.
There's no one insurance provider that provides the best home insurance rates to all Regina customers because everyone's home insurance needs are different.
What if I own a condo or rent? Can I still buy property insurance online?
You're in luck! LowestRates.ca offers policies to renters and condo owners. If you're on the market for either of these policies, you can actually fill out the property insurance form above and select the condo insurance or renters insurance option on the first page. If you're looking for more information about either of these products, feel free to visit either our dedicated Condo Insurance or Renters Insurance pages.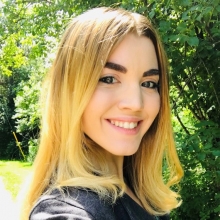 Jessica Vomiero
About the Author
Jessica is the former Associate Editor for LowestRates.ca. Before joining the team, Jessica worked as a National Online Journalist with Globalnews.ca and previously spearheaded the launch of the Business Section at one of Canada's largest technology websites, MobileSyrup.