What our users say:
June 5
Awesome work
wow what an awesome rep. He did up everything, extremely fast and was very under...
Delroy Paul
May 26
Quick service
Quick service, good price
dl
May 22
Imad Harrouk was great !
Imad Harrouk was great ! intelligent well spoken professional polite a perso...
james bannon
May 21
Imad Harrouk helped me get the best…
Imad Harrouk helped me get the best home and auto bundle insurance quote. He was...
Amanda Moskowitz
May 20
Excellent !!! Very competitive rates !!
Excellent customer services also they have very competitive rates !!
Eliza Gallant
May 18
I was treated fairly and walked through…
I was treated fairly and walked through my purchase.I enjoyed the agent was exce...
paul neville
May 17
Highly Recommended !
I spoke with Mr. Imad Harrouk of DirectRate for quotes on my car and condo insur...
HL
May 14
Highly recommend
Great experience, simple to use and they gave me a lot of options at prices that...
Chandra Wilson
May 13
Amazing service
Amazing service, Sonia is patient and helpful. Can not complain. I am happy with...
Miroslav Adalbert Elias
May 12
Meghan Ford helped me and she was…
Meghan Ford helped me and she was amazing. I saved $160/month between home and a...
Bruce
May 11
Easy
Easy, clear and fast. Very effective.
Rene Izquierdo de la Cruz
May 6
Sonia was very helpful and nice…
Sonia was very helpful and nice throughout the whole process. She got me the bes...
Ali Al-Rubayee
May 6
I got a hassle-free quick quote from…
I got a hassle-free quick quote from good insurance companies. This site is very...
Sisil
May 6
Very friendly and professional
Very friendly and professional. She always try to help. Really appreciate.
Binod Shrestha
May 5
Imad was extremely helpful and patient…
Imad was extremely helpful and patient with all our requests. He listened to our...
Guy St-Pierre
May 5
He was so amazing
He was so amazing. He went out his way to help me. He deserves a raise Very po...
Shahin Abbaskhan
April 27
Great rates!
Ryan was very helpful and polite.He went all out to find me the best rate. He wa...
Linda Shelton
April 22
Wonderful experience!!!
My call started off with simple inquiries about the quote i recieved. I spoke wi...
emily murray
April 22
The service was excellent
The service was excellent. Emad provided awesome service for me.
John Bowden
April 19
Fast and professional customer service
Fast and professional customer service. All of my questions were answered and I...
P COSTANTINI
April 16
Chelsea was very helpful and a pleasant…
Chelsea was very helpful and a pleasant person to deal with.
Keith Tarala
April 16
simple quick and easy
simple, quick and easy
tony palumbo
April 16
Daina is very professional and very…
Daina is very professional and very helpful! Helped me find auto and home insura...
Mark
April 15
Amazing Service
Daina was amazing so quick and easy and explained everything so so well! I was ...
Tara Schaffner
March 30
You will be hard pressed to find an…
You will be hard pressed to find an online service as accurate, fast, and easy t...
Frederick Armentia
March 25
Searching lower rates for Auto and Home Insurance
I got a good response in looking and finding from several Insurance brokers and ...
Jose Mastromonaco
March 22
Thanks to Mr Imad Harrouk
Thanks to Mr. Imad Harrouk, he helped me get the lowest rate with the insurance ...
Virgo Baby
Factors that determine your home insurance quote in Windsor
Your home insurance policy will be customized to suit your needs and the property you're insuring.
Home insurance premiums are determined by dwelling type (is it a single-detached home, a house with a basement tenant suite, or a condo?). Insurance companies also try to predict the kind and size of claim you might make in the future.
Here are some of the criteria insurance companies look at when calculating your premium.
The square footage of your home.
Contents and quality of construction.
The location of your home.
Distance to a fire hydrant.
Your insurance claims history.
The age of your roof.
Your home's plumbing.
Your home's electrical system.
Your home insurance questions, answered.
How much is home insurance in Windsor?
Because home insurance in Windsor is offered by a number of different providers — and is calculated based on a range of personal and regional variables — there is no standard home insurance cost that Windsor homeowners can expect to pay. If you want an idea of what your home insurance premium in Windsor could be, get a free, no-obligation quote on LowestRates.ca. In only a few minutes, we'll show you quotes from Windsor's leading home insurance companies.
What kind of risks are specific to Windsor?
There are some specific risks to be aware of when it comes to property insurance in Windsor.
Thunderstorms and tornadoes. Located at the southwestern tip of Ontario, Windsor enjoys the warmest climate of any major city in Ontario. While its climate is largely moderated by the surrounding Great Lakes, Windsor still experiences inclement weather, including severe thunderstorms and even the occasional tornado, all of which have the potential to cause major home damage.
Earthquakes. While uncommon, Windsor and Essex County do experience the occasional earthquake, including a 4.1 magnitude quake in 2018. Unfortunately, basic home insurance policies generally do not cover earthquake damage. However, some insurance companies offer extra coverage for earthquakes, which you can purchase extra.
Wind gusts. Windsor periodically experiences severe wind conditions, with gusts reaching speeds of 100 km/h.
Flooding. Situated along the Detroit River — and surrounded by Lake St. Clair and Lake Erie — Windsor is no stranger to flooding. Flooding is a leading cause of property damage throughout Ontario and can happen suddenly or over time. Backed up sewers, severe rainfall, major storms, snow thawing, or broken dams and water mains can all trigger floods.
Wintery conditions. Although Windsor is known for its mild winters, the city still does experience occasional lake-effect snowfalls and winter storms originating from Lake Michigan. Wintery conditions can wreak havoc on homes, causing freeze-thaw weather that leads to ice forming inside walls and roofs. The end result can be water damage that isn't always covered by standard home insurance policies. Ask your broker if your policy covers winter-related water damage. Your broker can also show you products that offer extra coverage on top of your base policy.
What risks does home insurance cover in Windsor?
Home insurance coverage in Windsor will protect your home against a number of threats, including the following:
Theft, break-ins, vandalism.
Wind and hail damage.
Fire and smoke damage.
Violent protests, rioting, and civil unrest.
Damage from aircraft or vehicle collision.
Certain kinds of explosions.
Frozen pipes.
Any impact from falling objects.
Standard house insurance policies in Windsor also usually cover you if someone is injured on your property, or if you inadvertently damage another person's property. It doesn't matter if the incident happens in another part of Ontario, of Canada, or in a foreign country — your liability is protected. It's also worth noting that most basic home insurance policies extend to sheds, garages and other detached structures on your property. Whether it's walls, floors, or electrical appliances, repairing and replacing elements of a home is expensive. That's why all homeowners are encouraged to purchase homeowners insurance in Windsor.
One of the quickest ways to get a home insurance estimate as a Windsor resident is to apply for quotes from a rate comparison site like LowestRates.ca.
What risks won't home insurance cover in Windsor?
Remember, not all threats to homes are covered with a standard home insurance policy. Here is a list of perils that typically might require you to purchase additional coverage:
Home businesses. Are you using your residence to operate a business? You'll likely need extra coverage to protect your business-related possessions, including hardware, software, inventory, and work-specific equipment and furnishings.
Flood damage. First, the good news: damage caused by broken pipes or backed up toilets is typically covered. The bad news? Damage caused by floods is typically not covered by basic insurance. Inquire about additional coverage if you want to be protected against naturally occurring water perils.
Mother Nature. 'Acts of God,' such as earthquakes or landslides, are not usually covered by basic home insurance policies. Additional coverage is typically required.
High-value items. Here's the rule of thumb: if the value of an item exceeds the limits of your policy, it's not covered. So if you have expensive artwork, antiques, or jewelry that you want to insure, enquire about extra coverage.
Infestations. They're called pests for a reason. Damage to your home by rodents, insects and birds are generally not covered by basic home insurance policies.
Normal wear and tear. The anticipated deterioration of a home is considered part of normal home maintenance and thus is not covered by home insurance.
What kind of home insurance do you need in Windsor?
Here are the main types of home insurance policies you need to consider for your Windsor dwelling:
Comprehensive (also called All Perils) - True to its name, comprehensive home insurance is the most complete type of home insurance. It protects your home — and the contents therein — against all threats (except for the above-mentioned risks).
Basic (also called Named Perils) - Basic home insurance covers your home and your belongings against a predetermined list of risks that you get to choose from.
Broad - Broad home insurance protects your property against all major threats, but only protects your contents against certain named threats. You get to decide which risks you want to be covered from.
No-Frills - No-frills home insurance is intended for unique properties that are ineligible for coverage from most home insurance policies. Speak with your broker to see if this kind of home insurance is suitable for your needs.
What can you do to save on home insurance in Windsor?
The price of home insurance in Windsor depends on a number of factors, including the size and the quality of the area's insurance pool, as well as external factors such as extreme weather risks.
Finding cheap home insurance in Windsor doesn't have to be hard. Here are just some of the ways to get affordable home insurance in Windsor:
Don't settle. Compare options online to find the best policies and rates.
Get claims protection. This protects you against premium increases resulting from a home insurance claim. It could save you money in the long run, but it will increase your monthly premium.
Credit matters. A healthy credit score can lower your home insurance premium.
Bundle your coverages. Insuring your home and vehicle with the same company can result in significant premium discounts.
Pay up front. Paying your full home insurance premium once annually — instead of monthly installments — can result in a sizeable discount.
Safety first. Smoke alarms, fire alarms, carbon monoxide detectors, centralized sprinklers and security systems can result in lower home insurance premiums.
Butt out. Smoking is bad for you — and for your home insurance premiums. It's a fire hazard.
Don't sweat the small stuff. Making minor claims and repeat claims can raise your risk profile in the eyes of your insurance companies. If possible, avoid making claims on minor incidents.
Remember to shop around and compare Winsdor home insurance quotes online to make sure you're getting current home insurance rates in Windsor.
What are the best home insurance companies in Windsor?
It's impossible to say what the best home insurance company is for Windsor homeowners. There are many different providers that offer a range of coverages and discounts. What is fair to say is that asking for referrals and shopping around to compare home insurance quotes in Windsor on a comparison site like LowestRates.ca is the only real way to find out what's best for you.
Here are some established home insurance providers that Windsorites can trust to secure the best home insurance rates in Windsor:
Wawanesa Insurance
Economical Insurance
RSA Canada
Aviva Canada
Travelers Canada
What if I own a condo or rent? Can I still buy property insurance online?
LowestRates.ca can help you find coverage. To get started, enter your postal code above and select either the condo or renters insurance option. If you're looking for more information about either of these products, we have more information on finding the best condo insurance or renters insurance.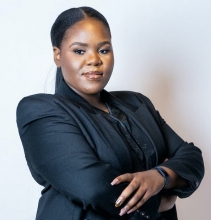 Zandile Chiwanza
About the Author
Zandile is a Personal Finance Writer at LowestRates.ca. Before joining the team Zandile worked as the content editor for Real Estate Management Industry News. As a self-proclaimed budget warrior, Zandile dedicates most of her time to advocating for financial wellness.