Calculate Your BC Home Insurance Quote
Compare and find the lowest home insurance rates, save an average of 31%.*
Get quotes from 50+ Canadian providers in 3 minutes.
Compare rates from Canada's leading home insurance providers
32,588

Canadians

have compared rates and saved money over the last 24 hours
November 23
5 stars amazing
5 stars amazing
Chris Companion
November 19
Simple and straightforward to use…
Simple and straightforward to use and instant quotes. Barb, one of Lowestrates ...
Nick
November 16
They got me the best rate and set me up
They got me the best rate and set me up with a great broker and insurance compan...
Rose
November 15
Excellent
Very happy to communicate with you
Muksitur Choudhury
November 12
Easy, simple and saves you money
Easy, simple and saved money - what more could you ask for?
Mark
November 11
Take a time and understand the situation
You took enough time to discuss the situation and made it best possible way
Suryakant Patel
November 11
Thank you I find out a little bit…
Thank you I find out a little bit cheaper rate
Someone in Canada
November 11
JR Kingdon was very helpful on the…
JR Kingdon was very helpful on the phone. He tried to get me a good quote. Unfor...
Iolanda Xavier
November 11
process was easy and professional
The process was easy and professional
James Robichaud
November 8
Everyone is great
Everyone is great. They got back as soon as I made the request. They did all to ...
customer
November 7
Very personable and very prompt getting…
Very personable and very prompt getting back to me and dealing with the insuranc...
Barbara Johnson
November 7
Super fast and helpful service from a…
Super fast and helpful service from a great broker
VAN LE
November 6
They were able to give me great service…
They were able to give me great service fairly quickly
Matthew DeWitt
November 5
Quick and easy results too save money
Quick and easy results too save money
John
November 4
Very helpful!!
Very helpful!!
Skylar Roberge
November 4
Excellent
Fast and efficient
JeanMarc Marchand
November 3
LowestRates.ca ROCKS
quick, easy and best of all saves people money I have referred at least a dozen ...
Rich Simo
November 1
The young man was very courteous and…
The young man was very courteous and professional. We didn't qualify due to low...
Teresa Penning
October 29
Good service by Barrett Sinider
Good service by Barrett Sinider
Kamran Butt
How comparing
home insurance

quotes works. Hint: it's free!
Share
First, we need to know about you and your home. It only takes 3 minutes, and it's 100% confidential.
Compare
Next, we'll show you quotes from 50+ Canadian providers. It's free, with no commitment.
Save
When you find the best quote, secure your Manitoba home insurance rate by talking to a licensed broker or agent.
How to use our Manitoba Home Insurance Calculator
If you're looking to buy a home in Manitoba, and need home insurance, or need to upgrade your existing home insurance for any reason, LowestRates.ca has an easy, and free, solution for your home insurance needs. Our Manitoba Home Insurance Calculator can get you the cheapest home insurance rate quotes from more than 50 of Canada's top insurance companies in just a few minutes.
Answer our questionnaire as detailed as you can. The more information you input the better your response will be. But if you can't answer everything, our partners can help with that later on in the process.
LowestRates.ca's home insurance calculator is free with no obligation. To start the process right now, enter your postal code above and click the 'Get Started' button.
Step 1
Input if you are the homeowner
Your postal code
Step 2
Your home address
Step 3
Input information about yourself such as:
Your name
Your date of birth
Who occupies the house?
When did you move into the property?
When did you want to start the policy?
Do you have a current policy?
Step 4
Selecting discounts you would like to include
You can apply for discounts on your Manitoba home insurance policy, such as:
Are you bundling your home insurance with other insurance coverage?
Do you have a monitored fire alarm system?
Do you have deadbolt locks on all entrances?
The number of fire extinguishers you have
Do you have a monitored burglar alarm system?
Does the property have a sprinkler system?
Are the occupants non-smokers?
How many mortgages do you have on the property?
Then you will enter your email address to receive a copy of your quotes.
Now leave everything to us. In just a few minutes you'll get the cheapest home insurance quotes from the top 50 providers in the country. We'll email you the results and the choice is yours.
Factors that determine your home insurance premiums in Canada
Home insurance premiums are based on a multitude of factors that can either raise or lower your rates. Consider the following when assessing your Manitoba home insurance premiums and if the following applies to you:
Location – The neighbourhood you live in can have an influence on the Manitoba home insurance rate you will pay. If, for example, you live in a high crime area, you will face a higher insurance premium to pay for the higher risk factor. High crime areas have more incidents of theft or vandalism, resulting in more claims.
Fire hydrant/station proximity – Being near a fire station or hydrant can mean the difference between saving or losing your home in a fire. Your Manitoba home insurance provider will take note of that and measure the risks you face by your proximity to such home-saving tools.
The age and condition of your home – Older homes require greater maintenance, which could lead to more claims and issues. The older your home, the more risk you may face of problems, which could lead to higher premiums.
Replacement cost – A more expensive home or newer home may have higher replacements costs. The higher the replacement cost, the more your claims would be and the higher your Manitoba home insurance rates will be.
How many claims you've made in the past – Past claims history matters to Manitoba home insurance providers. The more you have the greater the risk you are considered to be.
Credit score – Homeowners with credit scores are considered lower risk. This can help lower your insurance rates in Manitoba. You might receive discounts if you allow your insurance provider to check your credit.
Your home's heating system – Older heating systems such as oil-based heaters or even wood-burning stoves can cause damage, result in fire or injure occupants of the home. This may result in higher Manitoba home insurance premiums if you have such systems.
Bundling – Having several insurance policies with one provider, also known as bundling, can help save homeowners on insurance premiums. Manitoba home insurance providers will offer discounts to thank you for your loyalty, and as a bit of a cost saving on administrative costs.
See how our customers save big on home insurance.
Type of home
Location
Previous claims
Lowest rate
Average rate
Saved

Quote from November 30, 2023

Type of home

Detached 2,200 sq ft

Location

Port Alberni, BC

Previous claims

None

Lowest Rate

Average rate

Saved

Quote from November 30, 2023

Type of home

Detached 3,026 sq ft

Location

Comox, BC

Previous claims

None

Lowest Rate

Average rate

Saved

Quote from November 30, 2023

Type of home

Detached 4,800 sq ft

Location

Maple Ridge, BC

Previous claims

None

Lowest Rate

Average rate

Saved

$126/mth

$1,512/yr (36.00%)
Home insurance quotes are compared from CAA, Dominion Insurance, Duuo Insurance, Economical Insurance, Gore Mutual, Max Insurance, Pembridge, SGI, Square One Insurance, and Wawanesa Insurance.
Frequently asked questions about calculating your home insurance in BC
How to calculate the cost of home insurance in B.C.
Finding an accurate homeowners insurance calculator for B.C. online can be a challenge because there are so many variables to consider. How much insurance you purchase will play a major role in determining your monthly payments. Your monthly payments, together, will make up the total cost of your policy which consists of your premiums and any additional fees you'll have to pay.
The cost of rebuilding your home: One of the main reasons homeowners purchase insurance is to repair or replace your home in the event of an accident or weather-related event. This is why the cost of replacing your home will factor in the cost of your home insurance policy. However, with home values going up across Canada (particularly in B.C.), many homeowners choose to add a guaranteed replacement cost endorsement to their policy, which may bump up their insurance premiums. However, having this kind of coverage could pay off if you've used expensive materials or have high-end fixtures or appliances.
How much home insurance you purchase: This is the primary factor that will go into determining your home insurance payments. There are a number of different policies to choose from. Which one you go with a bare-bones policy vs. a more comprehensive policy — as well as whether you decide to purchase any additional coverages, will also determine how much you'll pay.
This will be the main factor in determining your home insurance payments. How much coverage you purchase will depend on whether you want a bare-bones or more comprehensive policy or whether you require any additional coverage for high-value items, extreme weather events, etc.
How much your valuables are worth: Home insurance policies can also cover the contents of the home in case of accidental damage. How much your possessions will cost to replace can also play a role in calculating your insurance premiums. It's important to remember that there are limitations on how much coverage is available for valuables such as jewelry or art. If the limit given by your provider is lower than what your valuables are worth, it might be worth it to purchase additional coverage.
In addition to the factors that go into calculating your home insurance premiums, the items below may also come into play.
Additional fees: If you don't pay your premiums on time, you may have to pay additional fees. Be sure not to find yourself in a situation where your method of payment expires before you provide your insurance company with a new method. In this case, you'll be charged a late fee.
Mortgage lender: The rate you'll pay will also be based on which lender you decide to go with. In addition, some lenders will require you to buy additional coverage, which means that you'll have to pay higher premiums. These differences are why it's important to compare the home insurance market before deciding on a policy. One way to do this is to use a price comparison website like LowestRates.ca.
Remember to factor in the monthly interest when estimating your home insurance costs. With our B.C. home insurance premium calculator, you'll know how much multiple insurance companies will charge you for coverage, down to the exact dollar amount? Once you're through with our calculator, home insurance premiums in B.C. cost, down to the dollar.
Does home insurance in B.C. differ greatly from other provinces?
Home insurance coverage in B.C. won't be significantly different from home insurance coverage in Alberta or Ontario. While car insurance is regulated provincially, which means that coverage requirements may differ from one province to the next, home insurance is not regulated provincially. This means that any major differences in your coverage will come from endorsements or "add-ons" to the policy that protects you from specific risks. One thing to be mindful of is the price of endorsements for earthquake coverage, which are more expensive in provinces with a higher risk of earthquakes, like Quebec and B.C.
In addition, areas with higher home values may also be susceptible to higher home insurance premiums because of the factors we described above, even though home insurance is based on the amount it would cost to rebuild your home and not its market value. Residents of pricier B.C. districts like the Greater Vancouver Area may want to keep this in mind.
What kinds of home insurance are there?
There is more than one policy BC homeowners can choose from. The type of policy you may need will affect your premium. That's why our calculator lets you select what type of policy you want when entering your information into the form.
The more you know about the policy you want, the more accurate an estimate you will receive for your BC home insurance. The typical policies offered for homeowners include:
Comprehensive
Sometimes called an all-perils policy, it gives you the most bang for your buck and coverage. It covers the structure of your home and its contents against all perils except those that are specifically excluded. If your policy names flooding and sewer backup as exclusions, then you don't have coverage for these risks. But if a fire isn't named as an exclusion, this coverage is included in your policy. Choosing this type of policy may mean higher monthly home insurance costs. Our calculator will give you a more exact estimate.
Basic coverage/named perils
This type of coverage, also called named perils or a standard policy offers less coverage than a comprehensive policy. It only provides coverage for the perils specifically named in the policy and nothing else.
Broad coverage
A broad policy is somewhere in between a comprehensive and a basic coverage policy. Like a comprehensive policy, it covers your home's structure except the ones that are specifically excluded. And like a basic coverage/named perils policy, it covers your contents for only perils that are specifically named.
No frills coverage
If your home has structural damage and doesn't meet your BC home insurance provider's standards, you may opt for a no-frills policy. This policy may cover fire damage until the home is repaired and qualifies for one of the other types of insurance described above.
Where can I get home insurance?
BC home insurance can be purchased from a few sources. You can talk to an agent, who works directly with a specific insurance provider; a broker, who can offer quotes from multiple sources; or directly from the insurance provider themselves.
One of the fastest and cheapest ways to find home insurance is online at LowestRates.ca. You can use our home insurance calculator to see the types of rates you will pay for your home and then choose the policy that suits you. To begin just click the "Get Started" button above and away you go.
How can I reduce my home insurance premiums?
There are multiple ways to reduce your BC home insurance. Consider the following:
Install preventative measures against water damage, fire damage and theft: Security systems or other measures that prevent damage can help reduce risk to your home and help reduce your BC home insurance premiums.
Use weather-resistant materials to build your roof: Upgrading your roof with class four asphalt shingles or slate tiles can help it withstand intense weather, resulting in lower premiums.
Bundle your home and auto insurance policies: Bundling your home, life and auto insurance under one provider, for example, is a great way to save on insurance rates. Your provider will appreciate your loyalty and pass on some of that appreciation by way of savings.
Increase your deductible: Increasing your deductible means you are willing to pay more upfront for damages or theft, prior to your insurance kicking in. The more you are willing to pay, the less of a risk you are the cheaper your BC home insurance rates can be.
Don't switch insurance companies before the end of your policy term: Some providers will enforce fees for early cancellation. The closer you are to the end of your term, the lower your fees may be.
Ask about discounts: Many BC home insurance providers offer discounts to members of associations or unions, for example. Talk to your agent or provider to see which discounts you qualify for.
Don't become a high-risk customer: The more claims in your history, the greater a risk you become to your provider and the higher your BC home insurance rates will be. Try to keep claims to a minimum if possible.
What if I own a condo or rent? Can I still calculate my property insurance payments online?
Good news. Our home insurance calculator can also help with condo or renter's insurance. As you are filling out the property insurance form, choose Condo Insurance or Renter Insurance from the drop-down menu on the first page. We'll do the rest.
Our quoting tool will take into account whether you're looking to ensure a house, a condo or a rental property and will calculate your rate accordingly.
If you're looking for more information about either of these products, feel free to visit either our dedicated Condo Insurance or Renters Insurance pages.
B.C. home insurance calculator definitions
What are premiums?
An insurance premium, also known as a rate, is the amount you pay for an insurance policy. This can be paid on a monthly or annual basis. When you fill out a form to compare B.C. house insurance rates with our calculator tool, this is what you'll be shown.
Premium payments can be made on a number of different schedules, depending on your lender. Common payment frequencies can include annually, biweekly or even monthly. Our B.C. home insurance calculator will show you your monthly payments as well as your annual costs. Regardless, a broker or agent will be in touch with you shortly after you complete the form to secure your rate. They'd be happy to answer any questions you have about payment frequency.
What are actual cash values?
An actual cash values policy means the claims payment is based on the current value of the product in a similar condition that needs to be replaced. For instance, if a 10-year-old dryer is damaged, the payment is based on the current value and not the cost of buying a new dryer. Premiums for this type of policy are lower than a replacement cost value policy.
What is the replacement cost value?
A replacement cost value policy means that the claims payment is based on the value of replacing the product with a brand new one that's a similar make or model. Premiums for this type of policy are higher than an actual cash values policy.
What are endorsements?
Endorsements are additional types of coverage (such as sewer backup endorsement) that can be added to your insurance policy.
What is a deductible?
This is the amount you have to pay towards damages before the insurer will pay. If, for example, there's $5,000 in damage to your home and you have a $500 deductible, you will pay the first $500 in damage and the insurance company will pay the rest. A higher deductible will lead to lower premiums.
What is depreciation?
Depreciation is a decline in the value of an item over time.
What are perils?
Perils are unexpected or accidental events.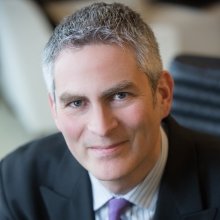 Joel Kranc
About the Author
Joel Kranc is an award-winning writer, author and journalist. Most of his experience lies within the institutional investment and financial services space. He also covers a variety of business topics for publications in North America and the UK.