September 22
Easy, fast and professional.
I got my home insurance through Lowest rates and had a great experience. Easy, f...
Aubree Campbell
September 22
Was pleasantly surprised by the prompt…
Was pleasantly surprised by the prompt response to my enquiry online. Hope it's ...
Mishu K
August 5
Received a call before I was even…
Received a call before I was even finished submitting information. Super fast se...
Robert Chiasson
August 4
Insurance Premiums
I got all the information I needed with the lowest Auto and Home insurance premi...
joseph almeida
August 4
Great service!
Great service!
Linda RitaOlivier
August 3
They respond very quickly
They respond very quickly. They are very understandable. The representative I sp...
Nuwara47
August 2
Quick efficient and very helpful 👌
Quick efficient and very helpful 👌
Khalilulla Razzaque
August 2
dick
Web page was quick and easy to use
Richard
July 30
Good experience was pretty quick
Good experience was pretty quick
Grant W.Murray
July 29
The agent was friendly
The agent was friendly, helpful and polite. All in all a good experience.
KaneezAla
July 29
Extremely simple
Extremely simple, and fast process.
JaniceGiannitti
July 26
excellent
excellent, professional service
SabinBaidoc
July 23
Very kind and helpful
Very kind and helpful
April Shannon
July 22
Easy to find easy to use website which…
Easy to find easy to use website which provided me with options.
Randall McLellan
July 22
Excellent service
Excellent service
Sven Zorz
July 21
They were great
They were great
ChristinaLain
July 21
Excellent pricing
Excellent pricing
pankaj joshi
July 16
I needed a quote for tenant insurance…
I needed a quote for tenant insurance and was able to find an amazing company wh...
Benjamin Bohnsack
July 10
Review for low rates
Lowest rate did send me to the desired rental insurance rates, which I was able ...
JOY cumberbatch
June 18
Fast service
I was on line researching home and auto insurance, at one point I clicked on the...
T. Thompson
May 28
I used lowestrates to find great rates…
I used lowestrates to find great rates for both my car insurance and for renter'...
Alexandre Williot
April 12
This website (LowestRates.ca) makes…
This website (LowestRates.ca) makes your decision on which insurance is the les...
Sabah Salih
March 30
every time i use lowest rates i get a…
every time i use lowest rates i get a good deal--so much for loyalty pricing wit...
Donald ADESCHAMPS
March 20
Real options to save
Lowest Rates. CA has been extremely helpful I've gone through my ups and downs b...
Amir Isakovic
March 15
Very good.
Very good, and the Rates you have stated is great. Please wait till I see the ba...
Ian Stevens
March 10
Good customer service
Good customer service
Lina Bella
March 4
Awesome and free!
Always use this site to find all types of insurance. I am yet to find better quo...
Jey
March 3
Great team and amazing communication…
Great team and amazing communication skills. Very straight forward to get an est...
Andre F MPereira
February 23
Hi your site was easy to use
Hi your site was easy to use . I had no problem to get answers to my questions. ...
Teresa Bourque
How to use our Manitoba house insurance calculator to get the cheapest rate.
Our home insurance quoting tool exists for the sole purpose of saving you money. But in order for it to do that, we need to collect some information about you and your property, including your address, what you use your home for (do you rent it out? Is it a seasonal property? etc.), and what's inside, such as jewelry, art, etc. We'll also look at weather risks specific to Manitoba, such as tornadoes and flooding.
So why not give it a try? Fill out the form above and then click the pink button. You'll then be taken to a new window where you'll input some of these details.. And then — voila — personalized home insurance quotes from 15+ brokers and agents serving Manitoba will appear before you. Just like that.
How to calculate the cost of home insurance in Manitoba
As we mentioned above, there's a lot that goes into determining your home insurance premiums. So if you're looking for a home insurance premium calculator for Manitoba, you might want to consider our quoting tool instead. That's because it's not possible for a calculator to determine your monthly home insurance cost in Manitoba without some key details.
Your monthly home insurance payments will be based largely on how much coverage you purchase. But there are other things that play into your payment.
How much coverage you get: When insurance companies are determining what your home insurance premiums will be, the primary factor they consider is how much insurance you're actually buying. Of course, the price will depend on the type of policy (of which there are a few). You might be after a comprehensive policy, or perhaps a basic policy. This will impact how much you pay.
The cost of rebuilding your home: This is a major factor that insurance companies have to take into account when determining your premiums. Why? If your home gets damaged or completely destroyed due to some sort of peril, your insurance company may need to pay to build you a brand new one.
What your home's contents are worth: What you keep inside the house is just as important as the materials used to build the exterior. Home insurance policies will give you a certain amount of coverage for your home's contents. If what you own exceeds that limit, then it is probably in your best interest to opt for additional coverage.
Here are some other factors that may also come into play.
Mortgage lender: Just like how food prices vary based on what grocery store you shop at, your home insurance premiums will vary based on what lender you get your mortgage from. There are some lenders that require you to buy extra coverage, which would then increase your premiums.
Interest and other fees: Something else that could affect your premiums are making late payments or missing payments altogether. In order to avoid making that costly mistake, keep a close watch on your credit card's expiry date (if that's where your premiums are charged to each month) when signing up with a new insurance provider. If you get charged too many late fees, you risk having your policy cancelled on you altogether, which will make it harder (and more expensive) to get insurance again with a new provider. You should also consider monthly interest when calculating your home insurance costs.
What other factors influence your home insurance premiums in Manitoba?
Yep, there's more! But don't fret. Our homeowners insurance calculator for Manitoba will evaluate all of these factors to give you an estimate right down to the dollar.
Here are some other factors that may influence your rates:
Your address: Where you live can have an impact on your home insurance premiums. It's all part of the risk assessment insurance companies do when determining rates. Let's say you live somewhere where there's a high crime rate. An insurance company would deem that you live in a higher-risk neighbourhood, and may charge you higher premiums. The same could happen if you live in a wealthy neighbourhood where home prices are significantly higher. To find out how your address will have an impact on what you pay monthly for home insurance, use our calculator for Manitoba.
Proximity to a fire hydrant/station: The closer you live to a fire station or hydrant, the lower your premiums might be, since it reduces the chance of your home being damaged in a fire. That said, if you live farther from a fire hydrant or station, it could increase your premiums. This can happen in rural or remote areas.
The age and condition of your home: As your home ages, it will undergo some wear and tear. If you choose to do something about it, such as make upgrades or repairs, you could be rewarded with lower premiums, since you've effectively made your home less susceptible to damage from things like old leaky pipes or a deteriorating roof. This is why newly built homes tend to come with lower insurance rates.
Working from home or renting it out: As remote work becomes more popular, you might find that you need to update your home insurance policy, which could affect your premiums. For example, if you have company property in the home, such as a laptop, desktop, printer, or scanner, you might require additional coverage if your current policy doesn't cover these items. Similarly, if you decide to earn some extra income by renting out a portion of your home or the whole thing, then you will need to purchase liability insurance to protect yourself from liability if someone is injured on your property, which could raise the cost of insurance.
How many claims you've made: If you're a claims-free customer, chances are good that you'll secure lower premiums than someone who's made multiple claims in the past. Again, this speaks to the type of risk you are in the eyes of your insurance company. If you have a history of making frequent claims, they may see that as a liability, and charge you accordingly.
Your age: Similar to the way your home takes on wear and tear as it ages, so do we. And that can prevent us from being able to maintain the property, which can be a worry for insurance companies. If they see that there's more potential for accidents to happen, they might charge you more for home insurance.
Your home's heating system: When you sign up for home insurance, your provider will want to know the primary, and sometimes secondary, heating system in your home. Is it a gas furnace? A wood stove? Electric baseboard? Each one comes with its own risk profile, and your insurance company will use this information to determine your premiums.
Other factors that can influence your home insurance rates include:
Improvements made to the home, or renovations done, which will likely increase your home's value
What kind of pets you keep in the home. Insurance companies will want to know about exotic animals and even some dog breeds
The deductible you select (generally speaking, the higher the deductible, the lower the premium)
Does home insurance in Manitoba differ greatly from other provinces?
Not a whole lot. The only difference you might find from province to province could have to do with "endorsements" or "add-ons." The availability and cost of these add-ons can vary from province to province just based on the chance of those risks happening. For example, an earthquake endorsement might not be as expensive in a province that isn't prone to earthquakes, compared to one that is.
What kinds of home insurance are there?
Generally speaking there are four main types of home insurance policies: comprehensive, basic coverage/named perils, broad coverage, and no frills coverage. The one you choose will influence the cost of your homeowners insurance in Manitoba.
Think of our home insurance quoter as an estimator for Manitoba home insurance — only better. Our quoter allows you to choose which policy type you want when entering your information. You fill in the relevant details, and it generates an accurate set of quotes for you from several different insurance providers.
Let's review the different kinds of home insurance policies:
Comprehensive
This type of policy will cover you against all perils except for those that you specifically exclude. Sometimes, comprehensive policies are referred to as a "special" or "all-perils" policy.
If, for instance, you exclude earthquakes and overland flooding, then you won't be covered in the event that either of these perils damage your home. It depends on the insurance provider what is not included in comprehensive policies. Because this type of policy is more encompassing, you might pay a higher premium for it. But no sweat. Our calculator will get it all figured out for you and give you an accurate estimate of what you'd pay for this sort of policy.
Basic coverage/named perils
This type of policy offers less coverage than a comprehensive policy because it will only cover you against perils that you specifically name in the policy.
Broad coverage
This type of policy lies somewhere in the middle of a comprehensive and a basic policy. A broad coverage policy will include coverage for all perils except those that you specifically exclude, and will cover the contents of your home for perils that you specifically name.
No frills coverage
Finally we get to the most basic policy type: the no frills coverage. This type of policy provides you with bare-bones coverage, such as fire damage. Commonly purchased for homes that don't meet an insurance company's standards (structural damage, for instance), this policy gives you a basic level of coverage until you can make repairs and qualify for other types of coverage.
Where can I get home insurance?
These days, there are lots of ways to purchase home insurance. You can purchase coverage via a licensed insurance broker in Manitoba, through the insurance company itself, or you can go online and use a rate comparison website to shop different insurance providers.
For example, you can compare homeowners insurance rates in Manitoba with the calculator provided by LowestRates.ca, which will give you the lowest estimates for homeowners insurance in Manitoba from multiple home insurance providers. Once you do that and choose the rate you like best, a broker or agent will get in touch to secure this rate for you.
How can I lower my home insurance premiums?
There are several ways you can lower your home insurance rate even more. Here's how:
Install security and safety features: Insurance companies love to see homeowners taking steps to burglar-proof or fire-proof their home. Why? Because it lowers the risk of insuring you. So by installing a robust, monitored burglar alarm or fire alarm system, you could reduce your premiums.
Take measures to prevent water damage: Installing a backflow valve or a sump pump can also result in lower premiums.
Build your roof with weather-resistant materials: Roofs tend to deteriorate over time, which can spell major trouble for insurance companies if there's a leaky roof, for instance. But a way to lower that risk and save on your home insurance premiums is by using materials that prevent weather-related damage, like class four asphalt shingles or slate tiles.
Bundle your home and auto insurance policies: This is a sure way to lower your insurance premiums. By bringing your home insurance and auto insurance to one provider, you'll save money on your premiums.
Raise your deductible: Another simple way to save on home insurance is to increase your deductible, which is what you agree to pay out of pocket in the event that there's a claim you're somewhat liable for. Generally speaking, the higher your deductible, the lower your premiums.
Don't switch insurance companies in the middle of your policy term: This could result in you paying a penalty, since you're ending your policy before the renewal period comes around.
Ask about discounts: All it takes is asking the question: do I qualify for any discounts? You might be eligible for more than one, so we encourage you to ask your insurance company about potential discounts.
Don't make too many claims: Frequent claims signal to insurance companies that you're a higher-risk customer, so keep your claims count low and you should benefit from reasonable premiums. Some insurance companies even offer discounts for being claims-free.
What if I own a condo or rent? Can I still calculate my property insurance payments online?
You're in luck! LowestRates.ca offers policies to renters and condo owners. If you're on the market for either of these policies, you can actually fill out the property insurance form above and select the Condo Insurance or Renters Insurance option on the first page. Our quoting tool will take into account whether you're looking to ensure a house, a condo or a rental property and will calculate your rate accordingly.
If you're looking for more information about either of these products, feel free to visit either our dedicated Condo Insurance or Renters Insurance pages.
Calculator definitions
What are premiums?
Premiums are the monthly or annual payments you make in order to maintain your insurance policy. If you're wanting to find out how much home insurance will cost annually in Manitoba, our calculator tool will show you. In fact, it will show you both the annual and monthly premiums that the insurance companies are willing to offer based on the information you provide.
You'll be able to pay your home insurance premiums annually in a lump sum, monthly, or according to another payment schedule you work out with your insurance provider. Sometimes, if your home insurance is under a certain annual amount, you may not have the option to pay monthly and you may have to pay in a lump sum. Our Manitoba home insurance quoter will show you both the annual amount and the monthly amount, but it won't dictate how you're going to pay. A broker or agent will get in touch with you shortly after you complete the form to secure that rate and at that time, you can discuss payment frequency.
What are actual cash values?
This refers to a type of policy wherein your insurance company gives you the current value for an item that needs replacing as opposed to what it costs to buy a brand new one. As such, premiums for this type of policy tend to be lower than a replacement cost value policy.
What is the replacement cost value?
This refers to a type of policy wherein your insurance company replaces the damaged item with a brand new one that is similar in make or model. As such, premiums for this type of policy tend to be higher than in an actual cash values policy.
What are endorsements?
Endorsements are a fancy word for "add-ons." They simply refer to extra/additional coverage that you can buy for specific things not covered in your base policy, such as jewelry, sewer backup, earthquake, or overland flooding.
What is a deductible?
A deductible is the amount of money you'll be responsible for in the event that you make a claim and you're found partially or fully at fault. If, for instance, your claim was $5,000 and your deductible was $2,000, then your insurance company only needs to pay you $3,000. The higher the deductible, the lower your premiums, typically. So consider increasing your deductible if you can afford it and are looking to save money on your home insurance.
What is depreciation?
Depreciation is a decline in value of an item over time.
What are perils?
Perils are events that happen unexpectedly or by accident.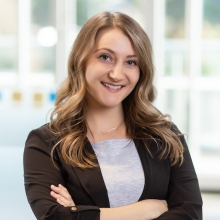 Lisa Coxon
About the Author
Lisa is an Editor and Writer for LowestRates.ca. Her work has appeared in Reader's Digest, Toronto Life, Canadian Living and TVO. As a child, she diligently hoarded the $50 bills that fell out of her Christmas cards. Adult Lisa is working hard to resurrect those stockpiling tendencies.